FEATURED FIND: SUNFLOWER BEAN – NEW YORK'S HARDEST WORKING INDIE ROCK BAND
by Bianca Fernandes
4/6/22
Image by Andy DeLuca provided by Grandstand Media
Music lovers, it's time to open your indie rock hearts to the oh so talented Sunflower Bean, crowned New York's hardest working band and your new favorite alternative trio. The band reigns from Glen Head, New York and Brooklyn respectively and was founded all the way back in 2013.
Sunflower Bean is described as glam rock/ indie rock/ post-punk revival/ psychedelic rock, so if that sounds like something you could get down to, then keep on reading because this is a fun one, people and something you're gonna want to be educated on when your friends inevitably bring up Sunflower Bean at a party while trying to impress people with their indie music knowledge!
Sunflower Bean's influences come from various genres and artists. Their long list of influential artists include Beach Fossils, Black Sabbath, The Byrds, Captured Tracks, The Cure, Devo, DIIV, Fleetwood Mac, Glam Rock, Led Zeppelin, Connan Mockasin, The Modern Lovers, Neu!, Nirvana, Pink Floyd, The Ramones, The Rolling Stones, Sex Pistols, The Smiths, Spacemen 3/Spiritualized, Sun Kil Moon, Talking Heads, Tame Impala, Tonstartssbandht, Total Slacker, T. Rex, The Velvet Underground, Unknown Mortal Orchestra, The Who, and Brian Wilson. And you can keep up on all their influences in their diverse and varied music offerings, from their soft folky songs, to their upbeat heavier rock songs and even their indie pop sounding hits.
Sunflower Bean is Julia Cumming (bass, lead vocals), Nick Kivlen (guitars, backing vocals), and Olive Faber (drums). The group has released two albums so far with a much anticipated third on the way, namely Human Ceremony in February 2016 and Twentytwo in Blue in March 2018. They're also put out a few EPs since their inception, namely Show Me Your Seven Secrets in January 2015, From the Basement in September 2016 and King of the Dudes in January 2019. Pretty impressive stuff for a group of twenty-somethings who are still finding their way in the national music industry!
Their upcoming full-length project has been teased with a few singles having dropped already, and it's sure to be something you want to pre-save NOW so you don't miss it. I'm talking about Headful of Sugar, out 6 May 2022 on Mom + Pop. You'll find the singles from the upcoming album down below so get your ears ready for some heavy-hitting indie gold. But now let's jump into the band's history!
So how did Sunflower Bean come to exist? Well, Kivlen and Faber have a long-standing friendship since childhood. By early 2013, the two began creating their own original music, practising and writing in Faber's basement. The name of their new band apparently came about due to Kivlen's obsession with sunflower seeds alongside Faber's concurrent love of coffee and coffee beans. The Manhattan-based Cumming, who had been performing in the band Supercute! along with Rachel Trachtenburg since 2009, met Faber and Kivlen at an early Sunflower Bean show; she agreed to join the band as bassist in August 2013, as Supercute! was dissolving. In the following year, the band moved from Long Island to Bushwick, Brooklyn, becoming active in the borough's thriving DIY scene, even as they felt ambivalent about much of the scene's aesthetic.
Sunflower Bean quickly earned some major attention for their indie, rock-inspired, dreamy guitar tunes. Later their first EP was dropped in January 2015 and this really got things moving for the band. Later that year they were invited to open on tours for the likes of DIIV, The Vaccines, and Best Coast.
They released their first EP, ''Show Me Your Seven Secrets'', initially through their Bandcamp page on January 5, 2015, and later via Fat Possum Records. The EP, which features the singles "Tame Impala" and "2013", was called "astonishingly good" by the NME. (The band, fans of Tame Impala, had named a song after the Australian combo, noting that Tame Impala itself had named a song "Led Zeppelin") Cumming provided a good description of the band's sound at the time to i-D: "We used to call it 'neo-psychedelia for the digital age', and now we've just been calling it 'night music', however someone may take that. It's like if Black Sabbath mixed with The Smiths, maybe?". The band - then as now - toured relentlessly, gaining themselves the title of New York City's "hardest-working band" in 2014); they still tour extensively today, both as headliners and as openers for bands like Pixies, Wolf Alice, DIIV, Foxygen, Best Coast, Cherry Glazerr and Sleigh Bells.
Their debut album, Human Ceremony, was issued by Fat Possum in early 2016. They toured Human Ceremony internationally for the next year and half, playing heavily in the UK, Europe, Japan, and China. In 2017, they were the direct support for both the Pixies and Wolf Alice. The band also managed to find time off in their hometown of New York City to write and record their sophomore album, Twentytwo in Blue, which was co-produced by Unknown Mortal Orchestra's Jacob Portrait and Matt Molnar (formerly of Friends). Twentytwo in Blue was released on March 23rd, 2018 via Mom+Pop Music and Lucky Number Music, almost exactly 2 years and 2 months from their debut album. All members were 22 years old when the record was created and released. Twentytwo in Blue debuted at #39 in the UK's TOP 40 Album Charts and #16 on Billboard's Independent Album Charts. In early 2019, the band will be releasing a new EP, King Of The Dudes which features BBC1's Hottest Record In The World, "Come For Me". They recorded the EP in LA during the summer of 2018 with producer Justin Raisen (Charli XCX, Angel Olsen, Sky Ferreira). "Come For Me" has become the band's first single to chart in the US. It debuted at #37 in Billboard's Triple A Rock Chart.
The global pandemic was a kick in the nuts for everyone, but the effect it had on touring bands and the events industry was unmatched and swept under the rug as Covid-19 changed our lives back in 2020. So, after the pandemic took away live music, Sunflower Bean suffered an existential crisis, both as a band and as individual members. In spring of 2020, Julia Cumming felt lost without the heavy touring schedule she had become accustomed to. "Those first 10 weeks were bleak," says Cumming to Rolling Stone in a recent interview, Sunflower Bean's bassist and one of two lead singers in the band. "So much of my self-worth was based on being a performer. All the parts of myself that I liked. Having that removed was like an identity crisis."
But it wasn't all bad news for Sunflower Bean. The band states having found an electrifying new sense of freedom and closeness post the pandemic. Resulting in their upcoming third album Headful of Sugar being, what Rolling Stone calls "a riotous rush of melodic hooks, rhythmic energy, adventurous production, and an uncontainable passion for life as a rock & roll band that the last two years have only made stronger." Woah! That just gave me chills thinking about the power that's yet to come from Sunflower Bean.
SUNFLOWER BEAN – I WAS A FOOL
This track was the first single released off Sunflower Bean's second album Twentytwo in Blue, and quickly became one of the band's standout hits on streaming platforms, YouTube and live stages alike. It also debuted on NPR's "Songs We Love" series back in November 2017, and was distributed by Mom + Pop in the US and Lucky Number Music worldwide, growing their global audience and adding many new fans to their already-growing audience.
The music video has racked up over 3 million views on YouTube, making it their most popular video on the platform. 
The vintage feel to the music video matches up with the track pleasantly and the glowing glam rock aesthetic adds a layer of fun and nostalgia to it all. I love how well the two vocal leads play along with each other in this track, as is their signature sound on so many of their songs.  But it really stands out on this one, making you appreciate both vocalists' unique talent and sound that is Sunflower Bean.
Standout lyrics include the intro "I was getting lost in your quicksand/ Looking around for your hand/ When I noticed falling where I once stood/ If I was blind you were heartless/ I feel for you in the darkness", as well as the enigmatic chorus "I was a fool who lost his herd/ I'm just a child who can't keep his word".
SUNFLOWER BEAN – EASIER SAID
"Easier Said" is a darker, more complex song (and music video) than we've seen from the band before, but they pull it off so well with their very-present charm and talent. This one brings melancholy and a subtle, graceful nature to the band's collection of music. I'm getting BIG Alvvays vibes on this one, guys! The song is absolutely beautiful, and the video is as haunting, creepy and dreamy as ever. Shot by the legendary director Charlotte Hornsby, it's easy to see why this music video is so captivating.
"A lot of our other videos have been shot on iPhones, which was cool, but we wanted to try the polar opposite of that which is why we asked the director, Charlotte Hornsby, to work on film," singer-bassist Julia Cumming told i-D. "We also wanted the visuals to work with the feeling of the song more so than the literal meaning. The movement, the elements, and the colours in the video capture that vibe."
Some memorable lyrics from "Easier Said" include "You're getting old/ So act your age/ It isn't fun/ To make the same mistakes". It's crazy to me how such a young band can be so full of wisdom and maturity in the lyrics they sing and the content they put out, but that's what I love about Sunflower Bean.
SUNFLOWER BEAN – WHO PUT YOU UP TO THIS?
Now we're getting to the really good stuff! "Who Put You Up To This?" dropped in February 2022 as a single off the band's upcoming album Headful of Sugar, coming out 6 May 2022. The video acts as Part 1 to the recently released follow up single "Roll The Dice" that we'll get into next.  Speaking on the upcoming album, vocalist Nick Kivlen said "We wanted to write about the lived experience of late capitalism, how it feels every day, the mundanity of not knowing where every construct is supposed to ultimately lead you."
Produced and mixed by Unknown Mortal Orchestra's Jacob Portrait, "Headful of Sugar" is set to explore "fast pleasures, the sugar of life, the joy that comes with letting go of everything you thought mattered.''
It's evident that this track is about looking for a much-needed escape, and it's ironic that Sunflower Bean's music offers that escape to its listeners. Turn up the volume, put on your dancing shoes and let the music take you away from your problems as the new stuff we're hearing from Sunflower Bean is totally dancefloor-worthy.
In a recent statement, Sunflower Bean explained the meaning behind Cumming's lyrics: "Are you satisfied? Who put you up to do things that you do? Was it your own choice? Questioning your life is the first step to taking the agency to change it. Sometimes you have to let go of who you have been so that you can become who you want to be."
SUNFLOWER BEAN – ROLL THE DICE
The latest single release from their upcoming third album, "Roll The Dice" plays the part of a follow up to the previously released and enjoyed track "Who Put You Up To This?". The music video, directed by Josefine Cardoni, is a continuation of the story set up in the video for "Who Put You Up To This?", and oh, what a story it is! Some fantastic visual storytelling to go along with the third single released off the new album.
The song is heavily rock influenced, with psychedelic electronic flairs and plenty of solid bass thrown in.
"Nothing in this life is really free!" the group sings to kick off the track. "I want to roll the dice again and again my friend/ Faith is child's play, chance is my religion."
In a press release, Sunflower Bean say the song is about how many adults now need a side hustle to secure their futures: "Almost everyone we know struggles with money. The traditional routes towards success and stability in America have severely narrowed. The only way to get ahead is to take big risks and roll the dice."
SUNFLOWER BEAN – BABY DON'T CRY
"Baby Don't Cry" was the very first single to be released off of the upcoming album, and it's a real treat to anyone who listens to it. The song dropped in October 2021 on Mom + Pop and acts as a nice intro into what's to come on the soon-to-be-released Headful of Sugar.
The glam-rock group are a bit more grunge on their latest single, but it is still as jolting as their usual guitar-driven, groove-heavy tracks. "Baby Don't Cry" is also produced and mixed by Unknown Mortal Orchestra's Jacob Portrait.
The lyrics sing out "Baby don't cry/ It's just the radio playing in the back/ It's playing sad, sad songs now/ Just like when we were kids"
The band explained the inspiration for the single in a statement "So many things in our lives are disposable. Content and news is consumed and discarded leaving us unfulfilled. "Baby Don't Cry" is about enjoying the real. The things right in front of us that give us meaning and how sometimes, even sad songs can give you that warm feeling of hope."
If you're in the UK this spring count your blessings, because Sunflower Bean is touring in a town near you! Visit their website to get your tickets now and don't forget to pre-save Headful of Sugar, out 6 May 2022 on all your favorite streaming services.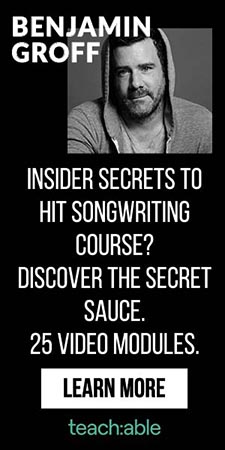 Sunflower Bean
WE ARE: THE GUARD LATEST RELEASES
Leon Else