FEATURED FIND: TERRY PRESUME IS IN A LEAGUE OF HIS OWN ON NEW EP "WHAT BOX?"
by Charlotte Stack
7/30/21
Photo by Grant Spanier
Nashville-based Terry Presume's new EP What Box? proves that the best music is made by those who refuse to limit their art by preexisting labels or categories. Presume doesn't create outside of the box: there simply is no box.
I firmly support abolishing the idea of genre. While I understand labeling music by genre is beneficial to radio and tracking data for music charts, genre primarily limits an artist's creativity whether they'd like to believe it or not. Some of my favorite artists (Chuck Sutton, Jack Garratt and Taylor Swift, to name a few) don't allow genres to get in the way of their creative process, and thus create music I find consistently exciting. Like these artists, Terry Presume created a body of work that is so aggressively individual, and unique to his own life and experiences.
Terry Presume was born and raised in South Florida by his Hatian mother in a neighborhood called Golden Gate. Growing up on the Hatian Komba music that his mother played along with the Rap and R&B that was prevalent in his community, Presume's artistic journey started when he wrote his very first poem as a shy eight year old. By eleven years old, Presume had taught himself to produce and write music. As impressive as this is, his initial dive into art was out of survival - he created to make sense of and process the multiple contrasting cultures he was a part of.
With a mere $200 in his pocket, Presume left Florida for Los Angeles to find himself and to make his dreams of success a reality. Currently, Presume is based in Nashville but still spends time in Los Angeles creating music.
TERRY PRESUME - ZAZA AND SOME RUNTZ (SMOKE BREAK)
"Zaza and Some Runtz (Smoke Break)" is the delightful leading single from Presume's What Box? EP. Upon first listen, I found myself making the stankiest of stank faces - worse than John Mayer's stank face. The song arrives with a funky bassline and some lazy hi-hats that are Brittany Howard and Black Pumas adjacent. I was not expecting to be approached by the expressive delivery of his vocals. Sometimes, the delivery of rap can get a little monotonous - this is not an issue for Presume. He is confident and dynamic. Speaking about the track to Notion, Presume says, "I was smoking the fattest backwood in the studio and stepped up to the mic and screamed out the hook from thin air and the rest was history."
TERRY PRESUME - NONE OF THIS ALONE
Presume departs from the heavy southern influence of Zaza and Some Runtz (Smoke Break) with the EP's second single "None of this Alone." This opening verse of this track pairs melodic vocals, not rap with a tender plucked guitar motif. The emphasis is on the heartwarming verse. Presume declares, "You won't go through none of this alone / I'm just a number on your phone away / You won't go through none of this alone / I'll turn my heart into a home, today". The verse opens up into a plush, electronic based chorus. Presume is clearly multifaceted - on Zaza and Some Runtz (Smoke Break), he shows off his confident side while None of this Alone is a sweet record about the intersection of love and friendship.
Terry Presume should be on everyone's radar -  I know he's on mine! I am so excited to see where the future takes Presume, and to be cheering from the sidelines. Terry Presume's new EP What Box? was released Thursday, July 29th via September Recordings and is available now wherever you listen to music.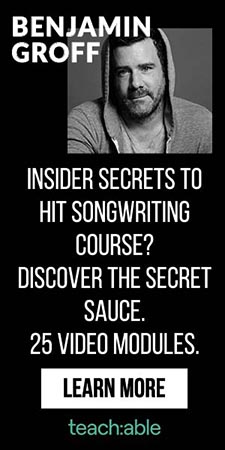 Charlotte Stack lives in Philadelphia, Pennsylvania, where she studies Music Business in Drexel University's Music Industry Program. When she isn't working, Charlotte is most likely cuddling with her dog, Jade or at a show.
Terry Presume
Hometown
Hometown: Naples, Florida
Currently based: Nashville, Tennessee
WE ARE: THE GUARD LATEST RELEASES
Leon Else