FEATURED FIND: THE GREETING COMMITTEE'S 'DANDELION' IS THE PAST, PRESENT, & FUTURE OF INDIE ROCK
Image Credit: Elizabeth Miranda
Kansas City's The Greeting Committee are the past, present, and future of indie rock, despite dwelling in none of them.
Listening to Kansas City's The Greeting Committee produces the most curious, uncanny feeling - like stepping through a wormhole and emerging in some indeterminate time or place. Not only do you not know where you are, you also don't know when. Or even if you're in the same timeline. You'd have to stop and try and catch a glimpse of a headline to see if Robert Redford were President to be able to say for sure.
Consider "Is This It?" the scrambled album opener from The Greeting Committee excellent debut album This Is It. Even without glimpsing the title, you might connect the dots to another debut album, The Strokes Is This It from 2001. Addie Sartano's vocals have a similar style of detached, cosmopolitan elegance as Julian Casablancas. The comparisons stop there, though.
THE GREETING COMMITTEE - IS THIS IT?
Where The Strokes' debut was stripped down and stark, a sterling example of post-millennial minimalism, you'd be hard-pressed to say what era The Greeting Committee's "Is This It?" comes from. The catchy hornstabs sound decidedly 80s. The plucky staccato guitars and throbbing bass lines are pure solid gold 70s soul, though. This is even more pronounced on "You've Got Me," which sounds like some lost Dusty Springfield outtake, complete with backup soul singers. Honestly, it makes us a bit sad we haven't had "You've Got Me" for the last 50 years.
THE GREETING COMMITTEE - YOU'VE GOT ME
We'd need a time machine to say for sure, but We Are: The Guard have a feeling that a number of tracks from The Greeting Committees' debut could rock a dancefloor anytime from the 60s to present.
You might feel like you've stepped through a time machine when you cue up Dandelion, The Greeting Committee's long-anticipated followup to This Is It. Despite being 3 years in the future, Dandelion feels a bit more aged than their debut and follow-up singles. This is largely thanks to the presence of Dave Fridmann at the mixing board, best known for his neo-psychedelic engineering for The Flaming Lips and Tame Impala. Not only is this a fresh new page for The Greeting Committee, it's also a different look for Fridmann. Gone are Fridmann's iconic orchestral psychedelic pop flourishes that made him famous, with bands like Mercury Rev or Sparklehorse. Instead, Dave Fridmann and The Greeting Committee seem to be mining the 90s for inspiration for Dandelion. With a penchant for breakbeats, chorused vocals, and soft-focus fuzz, tracks like album openers "Can I Leave Me Too" and "Float Away" sound a lot like early 90s indie/alt rock like Liz Phair or Juliana Hatfield. It's even pleasingly blown-out, like it were recorded slightly hot on a Tascam Portastudio.
THE GREETING COMMITTEE - CAN I LEAVE ME TOO?
It really doesn't matter what era The Greeting Committee borrows their production aesthetic from. Their goal of turning tragedy into triumph is as old as music itself. Much of the material for Dandelion was culled from Addie Sartano going through a bad breakup. While the 10 songs that make up Dandelion may be spun from melancholy, you'd have to really squint to notice it. Most of the songs sound upbeat, peppy, downright fun, even. In that, they do share some common ground with underground 90s rock, well-known for its miserablism. But, let us not forget, much of The Smashing Pumpkins, Nirvana, and virtually every grunge band's back-catalog was entirely fueled by depression. Much of that music is still some of the best good time music in memory.
THE GREETING COMMITTEE - MAKE OUT
Comedy, tragedy.. They'll always be mirrors of one another, forever joined as part of the Human condition. Bands like The Greeting Committee remind us that we will continue to get through and, hopefully, make the best of things.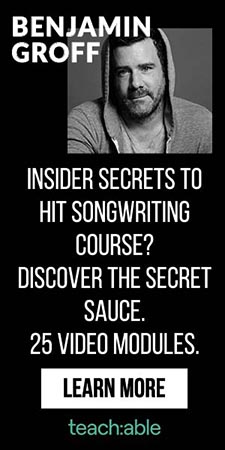 J. Simpson occupies the intersection between criticism, creativity, and academia. Based out of Portland, Or., he is the author of Forestpunk, an online journal/brand studying the traces of horror, supernatural, and the occult through music, fashion and culture. He plays in the dreamfolk band Meta-Pinnacle with his partner Lily H. Valentine, with whom he also co-founded Bitstar Productions, a visual arts collective focused on elevating Pop Culture to High Art.
WE ARE: THE GUARD LATEST RELEASES
Leon Else