FEATURED FIND: TŌTH TURNED LEMONS INTO CRITICALLY ACCLAIMED LEMONADE WITH SOPHOMORE RECORD "YOU AND ME AND EVERYTHING"
by Charlotte Stack
7/21/21
Photo via Kenneth Edwards
In Fleetwood Mac's hit song, "Landslide", Stevie Nicks sings, "Well I've been scared of changing / Because I've built my whole life around you." In just one line, Nicks perfectly encapsulates how difficult change could be, and how, oftentimes, self realization occurs through painful revelations. The fear of change is no new concept, but some are more well versed in the topic than others. One person who knows change like the back of their hand is Alex Toth, and he proves it on his sophomore record You and Me and Everything.
Tōth has gone through a turbulent journey to get to his solo sophomore record. This journey started about twenty years ago, when he formed his old band Rubblebucket with Kalmia Traver. A couple years after the formation of the band, Tōth and Traver started dating. This relationship wasn't fleeting, either; they dated for about twelve years before "consciously uncoupling" in 2015. The pain doesn't end there. Towards the end of their relationship, Traver was diagnosed and battling ovarian cancer, and Tōth was battling an alcohol addiction. So how, you may be wondering, has Tōth been able to recover from the past decade or so of his life? The answer lies within the depths of his debut and sophomore records. And therapy.
Tōth's solo work could be broken up easily into two parts. Part one, also known as Tōth's debut record Practice Magic and Seek Professional Help When Necessary, is the part when Tōth is hurting. Part two, or Tōth's second record You and Me and Everything, is the part when Tōth is growing.
Practice Magic and Seek Professional Help When Necessary was released in 2018, somewhat freshly after Tōth and Traver ended their relationship. The record, which sounds deceptively lighthearted thanks to the record's whimsical, folk instrumentation and production, is actually a dark and painful look into Tōth's recovery from the end of his relationship and from his alcohol addiction. "Song To Make You Fall In Love With Me" was the first Tōth song I came across and was intrigued by the way expressed his pain and yearning for love in such a seemingly light and upbeat manner. "Drifting through fluorescent hues as my heart beats way ahead of me", Tōth sings. "Normally I'm really cool but you're haunting all my dreams".
TŌTH - SONG TO MAKE YOU FALL IN LOVE WITH ME
In comparison to "Song To Make You Fall In Love With Me," "No Reason" is much more vulnerable. There is less instrumentation for the lyrics to hide behind, and Tōth's vocal delivery aids to an almost childlike, innocent desire for his life to improve. He opens up the song declaring, "I wanna be happy for no reason / Like the sun rising exactly in every season". Later in the song, he rattles off his other hopes for his future, like freedom and love, and yes, he also says that he practices magic.
TŌTH - NO REASON
Two years after the release of his debut record, Tōth returned with "You and Me and Everything": the record in which Tōth proves to us that he past the point of just hurting and is now actively healing. On his sophomore record, we hear Tōth tap into his strengths as a singer-songwriter, comedian and as a person who changes and evolves over time. Tōth is finally taking a piece out of Rupaul Charles' book, and recognizes now that you truly cannot love anyone else if you don't love yourself. 
TŌTH - TURNAROUND (COCAINE SONG)
According to my therapist, it is a big sign of growth when you are able to freely speak about past problems or traumatic events from your life. Tōth should be proud of himself for not only being able to recount what he describes as "one of the lowest points of [his] life" but also by doing so in a beautifully written, almost humorous manner. In "Turnaround," Tōth describes the time when he passed out at his Aunt's funeral after doing cocaine on the way there. In the first verse, he almost comically delivers his lines, in a way that is loosely reminiscent of a tipsy man sharing too much information at a bar - which is fitting, given the topic at hand.
TŌTH - NPR MUSIC TINY DESK CONCERT
Tōth is an inspiration not only as a musician, but as a person. One of the scariest parts of love is the fact that we will lose it at some point, whether we want to or not. The fact that Toth has experienced such a tremendous loss of love in such a traumatic way proves to me that deep healing is a powerful and possible phenomenon. Tōth's sophomore record You and Me and Everything is out now via Northern Spy Records.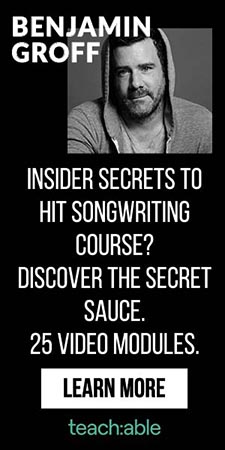 Charlotte Stack lives in Philadelphia, Pennsylvania, where she studies Music Business in Drexel University's Music Industry Program. When she isn't working, Charlotte is most likely cuddling with her dog, Jade or at a show.
Tōth
Label
Northern Spy Records
WE ARE: THE GUARD LATEST RELEASES
Leon Else