FEATURED FIND: TSHA IS A PREACHER, AND THE DJ BOOTH IS HER PULPIT
"Where were you when the world shut down?" For British house producer TSHA, it was in the middle of her first-ever US tour. While COVID-19 initially seemed like a passing event, as clubs began to lock their doors around her, TSHA quickly realized the situation was serious. Stripped of a touring income, TSHA spent the next few months getting by on remix commissions, although nothing could quite make up for the euphoria of performing live. Indeed, it's only now, almost a year and a half after lockdown was originally imposed, that normality is starting to return to the nightlife industry. As dance floors gradually flicker back to being around us, then, you can rest assured today's Featured Find is ready and waiting to light the way with her glistening, emotive bangers.
TSHA - SISTER
Born and raised in Fareham – a market town that lies between the cities of Southampton and Portsmouth – Teisha Matthews was first exposed to music through her older brother, a DJ who frequently played house, garage, and jungle in the family home. As she grew older, TSHA asked her mom for some decks, allowing her to build her own compilations on CD. By the time she turned 18, a disconnect with her local clubbing scene meant TSHA took a step back from music to instead enroll on an urban dance degree. As much as TSHA enjoyed immersing herself in the history of a variety of street styles, music remained her true calling, with the rising star turning to local gigs for cash while brushing up on her production skills. Eventually, TSHA's hard work paid off in dividends, with the Brit securing a three-album deal with the iconic dance label Ninja Tune in 2020.
TSHA - POWER
While a lot of electronic music can be cold to the point of clinical, there's an exceptional warmth about TSHA's creations that positions her on another level of emotionality entirely. Where the 29-year-old doesn't use words or sentences, she's able to express herself through every beat, sample, and synthesizer choice, transforming her stories into tangible, sensorial audio experiences for us to live and breathe in. Just take "Sister" – an indescribably blissful, euphoric ode to human connection that was written after the London-based artist found out she had an older half sister from her estranged father. Or the Nimmo-featuring "OnlyL" – a joyous piece about reevaluating our priorities in life in the wake of the pandemic. Quite simply, TSHA is a preacher, and the DJ booth is her pulpit, where she turns tears into sweat, and sadness into a sort of communal rhapsody.
TSHA - ONLY FEAT. NIMMO
As lockdown loosens its grip on our day-to-day existence, TSHA is counting down the seconds until she can be with her community again. "I'm quite an introvert, so unless I'm forced out, I don't really go out. But having been in this situation now for so long, I realize how important interactions are. When I'm missing the endorphins of DJing, I'm left with a hole," she recently told NME. Indeed, after the last 18 months of loss, trauma, and despair, TSHA's rapturous beats feel more needed than ever. As Danish author Hans Christian Andersen once put it: "Where words fail, music speaks." This is most definitely the case for TSHA. With a brand new EP only around the corner, then, it won't be long until we're reunited under her cathartic magic. We'll see you on the dance floor?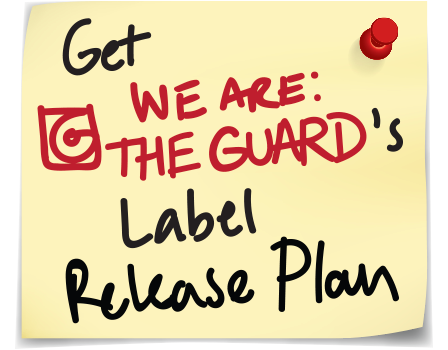 Jess Grant is a frustrated writer hailing from London, England. When she isn't tasked with disentangling her thoughts from her brain and putting them on paper, Jess can generally be found listening to The Beatles, or cooking vegetarian food.
TSHA
WE ARE: THE GUARD LATEST RELEASES
Leon Else