FEATURED FIND: WALLICE CALLS HERSELF A "LOSER," BUT IS ACTUALLY ON THE VERGE OF GLOBAL CONQUEST
Image from "23" music video
Los Angeles' Wallice is making her own way in a very confusing, convoluted world.
Wallice thought she'd be further along by the time she was in her early 20s. Her and her bestie used to dream of the apartment they'd get straight outta High School, like something straight out of Terry Zwigoff's Ghost World, and all of the fun adult things they were going to do. Life turned out to have different plans for her, however, as it does for so many of us navigating the rapids of young adulthood.
Instead, Wallice found herself living back at home at age 22 after dropping out of music school where she studied jazz vocals for a year. This liminal state between adolescence and young adulthood inspired the young bedroom popstar to pen "23," a frenetically fun noise pop banger about being eager to get up and out of her parent's house. "23" couldn't be more timely as so many of us have found ourselves out of work, moving back home, and all sorts of other unexpected life detours no matter what age you are.
WALLICE - 23
Thematically, "23" is perfectly of-the-moment but sonically, Wallice's sound is a throwback to around the year she was born - the confectionary riot grrl indie pop of artists like Liz Phair or bands like Bratmobile. Like the riot grrls, Wallice understands that sugar helps mask the taste of strychnine. Add in a dollop of humor and a ton of personality via her impressively well-executed lo-fi music videos and Wallice truly has what it takes, college drop or no.
WALLICE - PUNCHING BAG
This is already becoming clear and obvious, with her first two singles each racking up hundreds of thousands of plays on Spotify. "Punching Bag," the single that brought her to widespread attention, already has more than a million listens!
Although it's woefully cringe on someone's Facebook page, the School Of Hard Knocks really is the best training ground for artists and musicians. Wallice calls herself a "loser" on "23", but from where We Are: The Guard are sitting, she's poised on the verge of global conquest!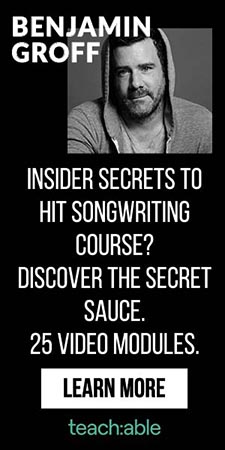 J. Simpson occupies the intersection between criticism, creativity, and academia. Based out of Portland, Or., he is the author of Forestpunk, an online journal/brand studying the traces of horror, supernatural, and the occult through music, fashion and culture. He plays in the dreamfolk band Meta-Pinnacle with his partner Lily H. Valentine, with whom he also co-founded Bitstar Productions, a visual arts collective focused on elevating Pop Culture to High Art.
Wallice
Education
Jazz School Drop Out
WE ARE: THE GUARD LATEST RELEASES
Leon Else