FEATURED FIND: WET LEG IS RIDING A MASSIVE HYPE TRAIN INTO 2022
Image by Hollie Fernando, 2021 provided by Black Arts PR
About six months ago, the words "wet" and "leg" had no meaningful connection. Well, besides the literal meaning of having a "wet leg." Then Rhian Teasdale and Hester Chambers came along. Now, the phrase "Wet Leg" belongs to one of indie music's most highly-anticipated breakout bands, with NME labeling them an "unmissable new act."
WET LEG – CHAISE LONGUE
As we approach the end of 2021, today's Featured Find already has four singles out in the lead up to the debut album Wet Leg, which will drop on April 8, 2022. Their first single, "Chaise Longue," dropped last June, as they were almost immediately signed by Domino — the record company with a roster filled with rock stalwarts like My Bloody Valentine, Arctic Monkeys and Franz Ferdinand. Wet Leg, the bumping British duo born out of the Isle of Wight has an irresistibly catchy personality, characterized by delivering deadpan, tongue-in-cheek lyrics over driving guitar riffs. They agreed on their core style after seeing the high-energy punk outfit IDLES put on a fire festival set in 2019.
"We agreed on the premise of our band there and then," Teasdale told NME. "As long as you're having fun, then everything will be alright."
Wet Leg doesn't take themselves too seriously, and that's one reason why they've grown such a massive fanbase in such a short time. The first lyrics we heard from Wet Leg on Chaise Longue perfectly reflect their care-free, fun-loving attitude:
"Mummy, daddy, look at me/I went to school and I got a degree
All my friends call it the big D/I went to school and I got the big D."
WET LEG – WET DREAM
Another reason for their huge success is that each of the four tracks they have released are unique, reflecting an eclectic style inspired by influences like Björk, Ty Segall and Mean Girls (yes, the movie). Wet Leg builds off a stable core of post-punk energy and incorporates everything from French disco on "Chaise Longue" to dream pop elements heard on "Too Late Now" to grungy guitar riffs on "Oh No." The hype behind them is enormous and will continue to gain steam, especially seeing how they only just made their U.S. TV debut on "Late Night with Seth Meyers."
Don't forget to keep this duo on your radar for 2022 as from what we've heard so far, their self-titled debut album is shaping up to be a very, very early AOTY contender.
WET LEG – TOO LATE NOW/OH NO
WET LEG – TINY DESK (HOME) CONCERT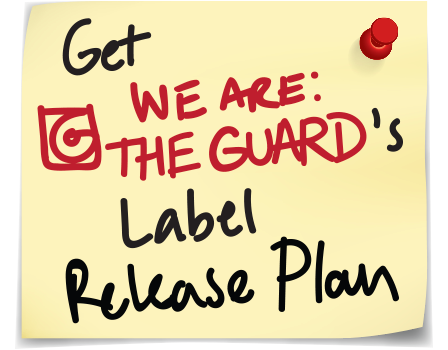 Alex Kleinman is a journalist born out of New York who has also lived in Los Angeles, Chicago and Madrid. He's constantly on the lookout for new artists, from diving through the depths of classic rock to exploring the expansive world of experimental electronica. When he's not listening to music, Alex is either chasing down his dog for stolen socks, hiking in a National Park or painfully cheering on the New York Yankees/Chicago Bears.
Wet Leg
WE ARE: THE GUARD LATEST RELEASES
Leon Else