FEATURED FIND: YOU'RE INVITED TO THE WORST PARTY EVER!
by Bianca Fernandes
3/18/22
So, lockdown was a pretty shit time for all of us, it's fair to say, but for some there were silver linings quickly overshadowed by the ever-present feeling of impending doom. For me, that silver lining was Worst Party Ever. As I spent every day by the pool, sipping Dr Pepper and getting high while endlessly streaming random playlists, a miracle happened! I came across Worst Party Ever. Worst Party Ever is everything I've always wanted in a band; sad, depressing lyrics, catchy tunes that get stuck in your head, and an underground presence in the music scene. It was safe to say that when I shared their music on Instagram, no one had ever heard of them, but everyone started paying attention.
If you like bands like Dogleg, Mom Jeans., Charmer, Tigers Jaw and Title Fight, then Worst Party Ever is going to rock your world. Listed as alternative, emo, acoustic, punk and indie, Worst Party Ever stands out from other bands with their uniquely sad sound and truly heartfelt lyrics.
The four-piece band from Florida consists of Andrew "Andy" Schueneman, Matthew Boerner (Freshman Biology), Benjamin Durshimer, and Kyle Meggison, and while members and lineups switch over the years, frontman Andy remains the voice of Worst Party Ever as well as the rhythm guitarist since their first release in 2014. Yup, they've been around that long and you're only hearing about them now. Where have you been?! You better catch up!
If you're in the Florida DIY scene, then you already know the magic that is Worst Party Ever. For everyone else, it's time to get educated!
WORST PARTY EVER – TRYING SODA (I KNOW YOU SO WELL)
There's no better place to start than with their most popular and beloved track "Trying Soda (I Know You So Well)" off their just as popular 2017 album Anthology. The upbeat, quick tone of the track matched with the prominent strumming of the guitar and personal lyrics about the anxiety and excitement of romance make for one hell of a good listen! It's easy to see why people love this one so much and why the band has become famous for this one track especially. The closing lyrics read "Your friends aren't enough to be happy, I swear" and that's a pretty good summary of the song's theme and emotional energy. Gotta love a good DIY band that knows how to feel! And feeling is something you're going to be doing a lot of as you listen to Worst Party Ever.
WORST PARTY EVER – FALSE TEETH
Now Worst Party Ever doesn't have fancy music videos or recorded live performances for you to watch, but we love them anyway. In fact, their underground nature just adds to their charm. Maybe one day they'll blow up and sell out, but for right now, Worst Party Ever still belongs to the people and we like it that way. "False Teeth" is their 2020 single and ultimately one of my favorite tracks by the band. It's more upbeat, more playful, and more likely to get stuck in your head for days to come. The lyrics are the star of the show here for me and I wish I could quote them all, but I'll just give you the opening ones because they are simply beautiful in an everyday reality sort of way: "I'm wondering how you think I've been. I'm feeling under-confident underneath my skin". These lyrics ring true in my head at least a couple times a week as I go through the motions of thinking about a past love and feeling uncomfortably anxious and lacking confidence.
WORST PARTY EVER - WHAT ABOUT YOU?
"What about you?" was another 2020 single released before the dark days of Covid hit us. It's become increasingly popular online, and is currently ranked as their second most popular song on Spotify.
Last year, the band released a few singles. Yup, they were pretty busy releasing cool stuff for their fans in 2020 AND 2021, while we were all panic-eating and hoping the world didn't end. But I'm not going to include those tracks here. Instead, I want each and every one of you to listen to their 2017 album Anthology (it's 21 tracks in 53 minutes, you can do it!), and follow it up with a back-to-back listen of their latest album Dartland. I've linked them both down below so you've got no excuse! Time to get sad to some really great emo music again! My favorite activity.
It's hard to list all of Worst Party Ever's releases because they just have so much music out there but hit up Spotify or Apple Music or even YouTube and get stuck in to find your personal favorites from them, but here is a good place to start!
WORST PARTY EVER – ANTHOLOGY ALBUM
WORST PARTY EVER – DARTLAND ALBUM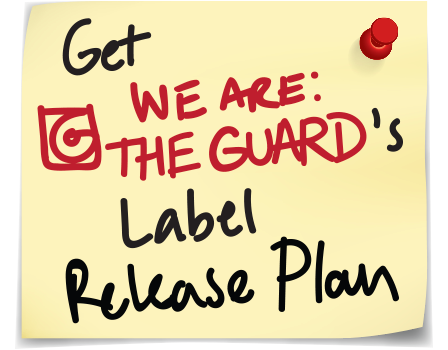 Olivia Flattery is a music business geek originally from London, UK, but just graduated from Berklee in Boston. She is also a singer-songwriter and one day hopes to work in the realm of film and TV as a Music Supervisor to combine her love of songs as well as her love of visual media. Olivia also enjoys collaborating with others on various music projects and is working on sharpening her production skills to open more doors for creativity.
Worst Party Ever
WE ARE: THE GUARD LATEST RELEASES
Leon Else