THE BEST NEW INDIE POP SONGS FOR THE START OF SUMMER
As we approach what will inevitably be one of the wildest summers in history, many of our favorite artists have announced tours for the fall. The excitement of live music returning has us even more keen on discovering the best new indie pop artists. So without further ado, the best indie pop songs of the week!
WALLICE - "OFF THE RAILS"
Wallice is shaping up to be one of our favorite new artists. She delivers what we're loving about her music once again on new release "Off the Rails." Honest lyrics delivered by clear vocals sit atop sparkly, danceable indie guitars. With a gaming-themed music video, we continue to get to know the rising artist. 
BETWEEN FRIENDS - "LONELY"
After falling in love with BETWEEN FRIENDS' 2018 release "affection," we have been waiting patiently for new music. With tasteful autotune, harmonies, and a chill (but driving) beat, "lonely" shows a really cool evolution. Be sure to check out the rest of the tape 003 EP.
SPENCER., ORION SUN - "AUTOMATIC - ORION SUN REMIX"
Folks, this collab is what dreams are made of. The collaboration between Spencer. and Orion Sun is simply steller. Both artists skillfully meld genres and decades, and together they're unstoppable. With a remix of one of Spencer.'s most popular songs, "Automatic," Orion Sun breathes a cool new energy to the track.
MASO - "ROMANCE"
Maso continues to turn up the heat with his newest single "Romance." It's fun, it's sexy, and it's the type of love song to accompany a global pandemic as he sings: "Romance and dance with me / There's nowhere else I gotta be / Just with you / In this messed up world."
GRACIE ABRAMS - "MESS IT UP"
Gracie Abrams caught our attention about a year ago with her bravery in being vulnerable. While her voice might be gentle, she packs punch-in-the-gut honesty into every line. On her newest single, "Mess It Up," she openly admits fault in a break up. The music video takes a tongue-in-cheek approach in representing the feeling visually. Watch her bake up a storm and get into your feels.
AXEL MANSOOR - "ROT"
Axel Mansoor's debut EP has arrived and we really couldn't be more excited. After chatting with him last month, it was so obviously apparent that he is a creative force. We could write about every song on the introspective depths of i hadn't ever loved myself, but as we've gotta pick one, check out "rot." The alternative production has moments of fuzziness, power, and builds in an incredible way.
BOY IN SPACE - "SUCKER PUNCH"
For fans of soaring vocals, beautiful lyrics, and MELODY (lol so everyone)- this one's for you. Warning: this song is less than 2 minutes long and you WILL feel the need to loop it repeatedly.
MELTYCANON - "ACETATE"
Genre bender meltycanon has many sides and dimensions. His newest single "acetate" takes us on a vibey journey. With jazzy chords, stacked vocals, and a few differing song sections, this new release is one to get lost in.
Looking for more of our favorite music? Check out the Weekly Indie A&R Chart Playlist!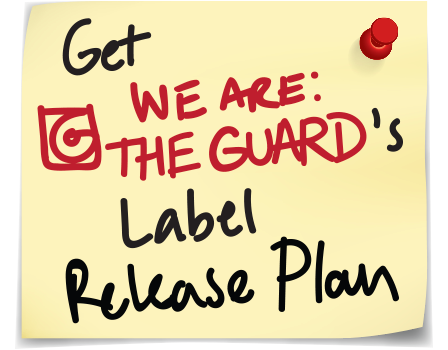 Arielle Tindel is from Cleveland, Ohio. She recently graduated from Berklee College of Music with degrees in Music Business Marketing and Songwriting. In her free time, Arielle can be found gardening or playing bass.