THE BEST NEW INDIE POP SONGS TO GET YOU IN YOUR FEELS
Image by sebastiann stam on Unsplash
This week, our indie pop favorites both old and new have us in our feels. From the long awaited return of Lorde and a new vibe from Clairo, to WATG newcomers including Raissa, dive into new songs from those you've heard of before, and those you haven't.
Without further ado, the best new indie pop songs of the week.
LORDE - SOLAR POWER
At last- Lorde has returned to kick off the summer with a sunny new song "Solar Power." With production from herself and Jack Antonoff, and background vocals from Clairo and Phoebe Bridgers, this indie pop dream team has created a dream come true. A song about fighting stress with nature and sunshine, it's the perfect track to inspire a trip to the beach.
LILLIAN HEPLER - USED TO THAT
Lillian Hepler has made waves with her stunning vocals and honest, sophisticated pop songs. On "Used to That," the Utah native talks about not being used to being treated right in a new relationship. Her powerful voice soars on the chorus.   
THE GREETING COMMITTEE - CAN I LEAVE ME TOO?
For their first release since 2019, The Greeting Committee opens up with their shockingly honest indie pop single "Can I Leave Me Too?" Balancing between love and obsession, lead singer Addison Sartino depicts herself as "filthy, creepy, clingy for you always," while punching drums and glittery synths drive the song's energy towards being one of the most popular indie songs of the summer.
RAISSA - FREE
Following her 2021 EP "HEROGIRL," Raissa is back with her new single "FREE." An ode to a lost lover, this pop song takes us through mourning the loss of a past relationship while still maintaining that "hard motherfucker" persona.
SKYLAR STECKER - YOU
The youngest artist to top the Billboard dance charts with three number one singles, Skylar Stecker's new pop track "YOU" is by no surprise, a total bop. With Ariana-esque vocals, Skylar depicts a relationship where she constantly gives her all, only to realize "maybe the problem is you…"
HAVEN - 4TH OF JULY
In this post-COVID pop anthem "4th of July," HAVEN pulls us right back into the dance party scene, complete with countless friends and potential love interests. With references to "Party in the USA" and "California Girls," the Iowa native is actively redefining pop music from a country perspective.  
PEACHCURLS - RIGHT NOW
Hailing from the east side of Cleveland, Ohio Peachcurls is the self-produced, good-vibes artist the world needs right now. Melding live instruments with electronic production, and blending genres including indie, soul, R&B, and hip-hop, his newest release "Right Now" belongs on your warm weather playlists ASAP!
CLAIRO - BLOUSE
Known for her soft vocals and honest songwriting, Boston's Clairo has grown up in front of our eyes. While her newest release, "Blouse," features the same intimacy and vulnerability that drew us to early songs like "Pretty Girl," "Blouse" strips away the bedroom pop production in exchange for folk acoustic guitars (and background vocals from Lorde!!!). We're so excited for this next era of Clairo.
Come back next week for more of our favorite new indie pop releases! Looking for more? Check out our Weekly Indie A&R Chart Playlist updated every Tuesday.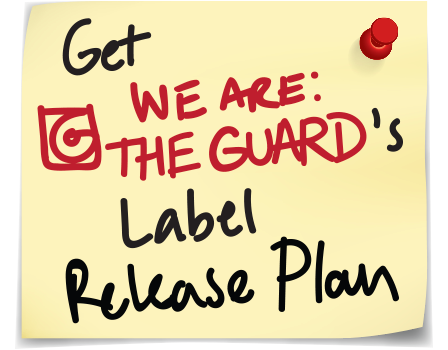 Solveig Deason is a junior at Berklee College of Music double majoring in Music Business Marketing and Film Scoring. As the Vice President of the Berklee A&R Group and previous A&R intern for Sony Music Canada, Solveig is passionate about discovering and working with upcoming artists. While studying under a full-tuition piano scholarship, Solveig writes for the Music Business Journal and curates content for multiple music business social media accounts.