THE BEST NEW INDIE POP OF THE WEEK
It's Spring!! And Daylight Savings is this weekend!! As we're kicking off springtime, we have a new batch of indie pop tunes to jam out to as the flowers start growing and the birds start singing. Check out our latest round-up below so that they can brighten up your playlists the way that the sun will start brightening up our days (cheesy but true)!
JULIA JEWEL - TUG OF WAR
Pop artist Julia Jewel's latest single "Tug of War" is a fiery example of what a pop superstar in the making looks like. It's giving a mix of Katy Perry production and writing with Hayley Williams powerhouse vocals, as Jewel's dynamic voice punches through heavy-hitting production. If you haven't heard of Jewel yet, I'd keep an eye out for her after this one…
GRIFF CLAWSON - HAIRCUT
This has been on repeat pretty much since I first heard it. Griff Clawson's "Haircut" is a tender observation into a lost relationship and whether or not it meant something. Backed by a flowy guitar riff and swelling pads, Clawson's voice rides smoothly over a tropical-pop beat as he reminisces on his past love. Add this indie pop jam to your playlist for your morning commute, your workout… or hey, your haircut!
BENNETT - HEXAGONS
According to Bennett, "I feel as though honing my skills for music/art has turned my body into a beehive - a beacon for creation. So much writers block [sic] and indecisiveness has gone away since I came out as nonbinary… it feels like I'm full of bees lol." With this visual in mind, "Hexagons" truly feels like approaching a buzzing beehive – Bennett's voice in various harmonies playing off of each other as they explore the newfound sense of creativity that's been unleashed inside of them. Did I mention they produced it too?? We love to see it!!
SAM MACPHERSON - HOW DO YOU DRESS FOR THE RAIN?
"How do you dress for the rain?/How do you brace for the pain/Of a heart not fully broken?" LA-based singer/songwriter Sam MacPherson asks the hard questions in his latest single, "How Do You Dress for the Rain?" A dream-pop ballad filled with swelling pads and twinkling guitar riffs, MacPherson wonders aloud about a relationship that he fears could fall apart at any moment. A newbie to the We Are: The Guard indie pop round-up (and blog in general!), we're excited to see what future work Sam MacPherson cooks up!
BETWEEN FRIENDS - MORE
Sibling-led electro-pop band BETWEEN FRIENDS' most recent release "more" is a pulsing indie-pop banger that you all need to take a listen to. Savannah and Brandon Hudson, previously associated with the rock group the Heirs, have taken a turn into infectious synth-driven pop, with this single seemingly being the first release of their upcoming project "cutie" coming out this summer. But until then, more of "more"!!
RILEY BIEDERER - DIFFERENT BUT EXACTLY LIKE YOU
*Musician/songwriting inner geek coming out*. Can I just say, the songwriting in Riley Biederer's "different but exactly like you" is so freaking well-done??? Like, the melody, the lyrics, the beat… I just feel like that needs to be brought up. Okay, back to my day job. *Geek retreats*. The Voice alum Riley Biederer's latest single is a bubbly bop all about finding someone who will replace a past S.O., and heartbreak has never sounded so good. Do yourself a favor and add this single to your library immediately.
YUNG BAE - L.O.V.E. (FEAT. EARTHGANG, JON BATISTE & SHERWYN)
We need a funky moment in this indie pop playlist, don't you agree? Look no further! "L.O.V.E.", a collaboration between Yung Bae, EARTHGANG, Jon Batiste, and Sherwyn is a fun, danceable track that will certainly get you through the week (and honestly, the month if you really wanted it to). A feel-good celebration of love, I don't think there's anyone who WON'T like this track. And yes… there's a corgi on the cover art. If that doesn't get you, I'm not sure what will.
ROSIE - NEXT LIFE
TikTok-born singer/songwriter ROSIE comes out with her first release since dropping her debut EP 20mg of Happiness, and she doesn't miss. "Next Life", backed by her signature piano, is a continuation of what ROSIE does best – taking the difficult, rough moments in life and making them sound beautiful. In "Next Life", she contemplates the feelings of sadness that seem to overwhelm her, and how she attempts to overcome them. If you haven't checked out ROSIE yet, this is the time!
AMELIA MOORE - MOVES
It feels like Amelia Moore just popped out of nowhere and is all of a sudden the queen of pop music. "moves" is only her third single since being signed by Capitol Records, and she's literally taking the world by storm. A playful pop tune with R&B-influenced melodies and flow, Moore's unique style is incredibly infectious – not to mention her insane vocals. Ariana Grande meets Julia Wolf in this 21-year-old artist, who you can also read more about in one of our recent Featured Finds posts!
Hope you guys enjoyed this week's best indie pop of the week!! If you like hearing about the best indie pop music on the Interwebs (or about good music in general), check out this page every week for an updated blog post, or check out the rest of our site to find other awesome up-and-coming artists! See you next time, my friends :).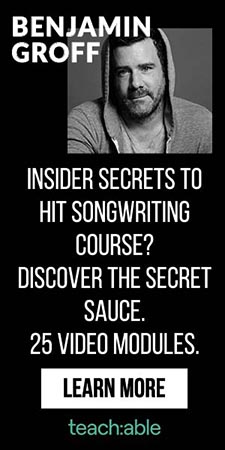 Natalie Kroh is a recent Berklee College of Music graduate born, raised, and currently residing in LA. She's an artist herself who creates music within the contemporary R&B space, but also loves discovering and listening to artists from various genres. In her free time, you'd find her making music, reading, watching movies, or exploring the city with friends.