BEST NEW TRACKS: KING PRINCESS - PUSSY IS GOD
by Calvin Paradise
11/5/18
Finally the lesbian anthem to munching box you never knew you always wanted has arrived. King Princess' latest single "Pussy Is God" is anything but subtle, including how fantastic it is. Full of bombast and bravado, this song is so catchy it's likely to win over even those folks the title seems intended to offend.
We already told you all about Mikaela Strauss in our 11 Up and Coming Queer Artists piece this summer, so today we're focusing on the message and the music of "Pussy Is God." Today we focus on the pussy.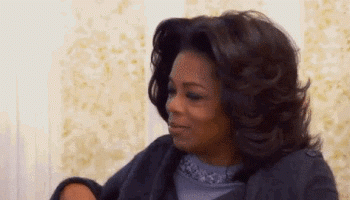 The 19 year old Brooklyn pop star co-wrote this bop with her partner Amandla Stenberg, who it appears is none to shy about her, um, abilities. The type of sexual veracity on display here is straight out of the rock and roll playbook and rarely allowed of non-male artists. (King Princess identifies as gay and genderqueer.) Once the initial shock and thrill wears off what's left is a towering pop gem that more than stands up on its own merits.
As if this wonderous song wasn't enough, King Princess has also graced us with an uproariously cheesy green screen video to accompany "Pussy Is God". Check it out below:
KING PRINCESS - PUSSY IS GOD
"Only God can judge me" is a great flex because it acknowledges a higher power while positioning it as the only other being in existence on your level. On "Pussy Is God" King Princess has announced to the world that the only thing on earth that can judge her is, well, ya know.
King Princess will be touring wherever she damn well pleases, but has dates this month in Australia and New Zealand before jaunting across North America in 2019. Before you peep the dates below, go register to vote and/or find out where to vote. It's kinda important...
NOV 06 METRO THEATRE  SYDNEY, AUSTRALIA
NOV 08 POWERSTATION  AUCKLAND, NEW ZEALAND
JAN 17 FIRST AVENUE  MINNEAPOLIS, MN
JAN 18 METRO  CHICAGO, IL
JAN 20 DANFORTH MUSIC HALL  TORONTO, CANADA
JAN 21 CORONA THEATRE  MONTREAL, CA
JAN 23 WARSAW  BROOKLYN, NY
JAN 24 IRVING PLAZA  NEW YORK, NY
JAN 25 ROYALE  BOSTON, MA
JAN 27 9:30 CLUB  WASHINGTON, DC
JAN 28 THEATRE OF LIVING ARTS  PHILADELPHIA, PA
JAN 30 TERMINAL  WEST ATLANTA, GA
JAN 31 EXIT/IN  NASHVILLE, TN
FEB 02 GRANADA THEATER  DALLAS, TX
FEB 03 EMO'S  AUSTIN, TX
FEB 06 CRESCENT BALLROOM  PHOENIX, AZ
FEB 08 THE FONDA THEATRE  LOS ANGELES, CA
Calvin Paradise is not any one thing. The half-hearted vagabond and forgetful luddite currently resides in Los Angeles and how he spends his time is none of your damned business.