11 UP AND COMING QUEER INDIE POP ARTISTS
by Calvin Paradise
11/6/18
Of the very few things I am certain of in this life, I have the most confidence in these three:
1. People wearing bow ties are always looking for attention.
2. Everyone loves big booties. Some folks just can't be honest with themselves.
3. Everyone is practicing identity politics. Some folks are just more honest and aware of that fact.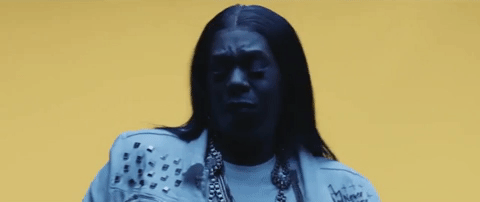 Personal identity obviously plays a crucial role in informing the type of art a person makes. Right now no one is making better pop music than the queer community, and really they have been for some time. Yet communities and identities are not monoliths. And we wanted to go beyond the known quantities of Lady Gaga, Sam Smith, and Perfume Genius, et al, and focus on some up and coming queer artists who are driving music into the future.
SOPHIE
More than any artist on this list, SOPHIE has already had a profound effect on pop music. Her collaborations with fellow PC Music labelmates and genuine superstars like Madonna, Vince Staples, and Charli XCX has spread her infinite bass drop as weaponized pop hook gospel far and wide. Still, her solo work is equally brilliant and deserving of a larger audience.
The highly reclusive Scottish artist has been on our radar for some time now. Her hyperkinetic music never bores or disappoints. This summer, to compliment the treasure trove of singles and EPs she's already released, SOPHIE will release her debut album. It was rumored that the record would be called Whole New World, but to disappointment of Aladdin-heads everywhere she went with the wordy OIL OF EVERY PEARL'S UN-INSIDES.
She's already made an undeniable mark on the pop landscape. Now she'll be stepping into the spotlight, rather than setting it up perfectly for others.  
jesse saint john
Like SOPHIE, jesse saint john has an impressive list of credits and collaborations. He's already worked with Britney, Charli XCX, and Brooke Candy (more on her in a moment), but he's ready to do his own thing. A quick listen to his two soaring anthems, "MOVE" and "FAKE IT" reveal an artist already comfortable with their sound and using an innovative bag of tricks that blurs the boundaries between pop and acid house. A cowbell is the main percussion in one of his songs for fucksake. Who even thinks to try that, let alone makes it work as flawlessly as sjs does in "MOVE"?
When discussing his move from behind the soundboard to the front of the stage, jesse had this to say to out.com:
"It's funny—it doesn't feel different yet. Maybe later it will when I feel the reaction. Right now, it just feels like another extension of the same creative output I've always been doing."
Glad to hear that sir, but we're gonna need a lot more music from you immediately.
BIG FREEDIA
I've been writing about Big Freedia for a long time now. I submitted a Twerk Competition video on her app (an app this very website played a huge role in bringing to life) forchrissakes. I find myself personally offended at the notion that she could be an up and coming artist. The Queen of Bounce has been making music since the late 90's and has flirted with mainstream attention for nearly a decade now. If you haven't heard of her before That's on you.
But seriously, if you're not listening to the crown jewel of New Orleans, please stop depriving yourself and your life of so much good music, joy, and dancing.
Also be sure to read our write ups on her new songs "Rent" and "Karaoke."
This feels like as good a place as any to mention that we are proud to represent several of these artists with our publishing company Brill Building. Big Freedia and TR/ST are just a few of the many artists we have the pleasure of working with. Also, jesse saint james is signed to our label so you're welcome for all our contributions to the musical world.
KING PRINCESS
Fun fact: King Princess was born Mikaela Strauss. The Brooklyn-based artist attend USC before pulling a Pete Carroll and bailing for greener pastures.
The decision to forgo her education to focus on music would have been justified even it only yielded "1950" a pitch perfect love song and potential generational queer anthem.  But King Princess is just getting started. Despite a limited offering of music, Strauss has already shown remarkable range, borrowing from the likes of Beyonce, Perfume Genius, and even Dolly Parton to complement her own sound. 
For her next act, she'll be touring this summer. Do yourself a favor and catch this gal while you can still afford her tickets.
TR/ST
Canadian Robert Alfons makes music that is deeply emotional and intentionally experimental. He doesn't publish his lyrics, instead hoping the listener will engage with his songs and find their own meaning in it.
Alfons started making his dark, metallic electro-pop in 2010 when he teamed up with Maya Postepski, drummer of Austra who eventually had to leave the project to focus on her main gig. His first proper full-length, 2014's Joyland, is a staggering debut that continues to reveal new layers upon repeated listens.
A follow-up to the highly successful and critically hailed record is due out at some point this year. "Bicep" is the first offering we've heard from it.  
SSION
SSION (pronounced "shun") is the brainchild of Cody Critcheloe. Based in New York City, Critcheloe first started honing his craft in high school as a musical theatre student in his hometown of Kansas City. Since the early 2000's he's been making some incredible electrofied art-pop/dance-punk in the same vein as Scissor Sisters, Fischerspooner, and Peaches. Dude has also directed music videos for the likes of Kylie Minogue, Santigold, Gossip, Perfume Genius amongst others.
SSION has a deeper discography than anyone else on this list, yet he remains criminally underrated. His latest album O, which features guest appearances from Ariel Pink, Sky Ferreira, MNDR, and Devendra Banhart. Go listen to it now, and when you're done move on to the rest of his catalogue.
LELAND
Like so many others on this list Brett McLaughlin got his start by writing and producing songs for other people. Before signing with Universal Germany at the tail end of 2017, he has worked closely with the likes of Selena Gomez, Troye Sivan, Little Boots, and Andy Grammer. But now McLaughlin has decided to shift the focus on to his own work.
The name Leland has Celtic and Old English origins, signifying a person who dwelled near a patch of fallow land – inactive farm land recovering from previous use. What this has to do with the soaring, 80's-inspired anthemic pop McLaughlin makes is unclear. The guess here is that it's just a clever way to call himself a commoner. Humility is cute and all, but given his production and writing credits, as well as the few jams he's turned out for himself, McLaughlin is anything but basic.
If he hasn't already proven that, just wait.
BRONZE AVERY
No relation to the Godfather of the Federal Highway System Cyprus Avery, Bronze Avery is one of the most gifted and distinct artists breaking into the R&B and Pop game. The Los Angeles-based talent first appeared on the scene with an unironic cover of Rick Astley's "Never Gonna Give You Up." Not only is his version better, but he makes improvements to the second verse by using his own lyrics instead of Astley's (more artists need to add their own flair to covers. Props.)
Avery has only a handful of songs to his name at the moment, but they're all exceptional. And besides making kickass music, our dude is on a mission. According to his website:
"As a member of the LGBTQ community, Avery uses his voice to change the sexual perspective in mainstream music."
KIM PETRAS
There's a lot of noise surrounding Kim Petras that to some may get in the way of her amazing music. Born Tim Petras, but having identified as female since toddlerhood, Petras underwent a full gender transition at the age of 16.
What does any of this have to do with her insanely catchy, 80's inspired dance pop? Nothing of circumstance, actually. And if Petras backstory keeps you from enjoying her art, that says a lot more about you than her songs. 
Soaring and undeniable anthems like "Heart to Break" and "I Don't Want It All" feel like the start of something much, much bigger. Her story, music, confidence, and courage make Patras inspiring.
It's her songs that are gonna make her a star.
BROOKE CANDY
I remember a friend showing me the video for "Opulence" in Mexico City in 2015. While the unfamiliar setting may have played a role, it completely discombobulated me. It felt like an all-out assault on my senses. It was highly aggressive and confrontational. I felt shook.
The more I learned about Brooke Candy, the more I realized this was exactly her intent.
Like many a reality game show contest, the Los Angeles hardcore iconoclast is not here to make friends. Her art is constantly at war with traditional conventions and expectations. Brooke is always trying to push the envelope, and isn't shy about letting her audience know that, saying:
"There needs to be an aggressive, body positive, angry, and unconventional female performer. Girls need to see that. I'd like to be that lady and make a change."
Despite the confrontational stance and hip hop bravado, Candy is still capable of making some of the prettiest, most enjoyable pop music you'll ever hear.
To some degree or another, every independent artist is trying to take on the world, or at the very least the man. Brooke Candy is that rare one who does so while making music everyone can groove to.
TROYE SIVAN
We'll close with the South African-born, Australian-raised starchild. Troye is very much already an established star, but he's too good for us to ignore.
The twenty-three year old has been making music for over a decade, getting his start by dueting with the winner of Australian Idol. Sivan is a famous YouTuber as well with over 4 million subscribers. In 2013, he came out in a video on the platform, after having done so 3 years earlier in private to his family. He also played a younger version of the titular character in the truly terrible X-Men Origins: Wolverine (that wasn't Troye's fault though).
Musically Sivan makes cinematic, instantly infectious, ambient pop jams in the vein of Michael Jackson (yes it's an apt comparison) and fellow Oceania pop stars Broods. In 2015 he put out his nearly flawless debut record Blue Neighbourhood.
This August, Troye will release his sophomore LP Bloom, and his ascent to global stardom will reach even greater heights.
And there you have it. They're here, they're queer. Now start listening to their music.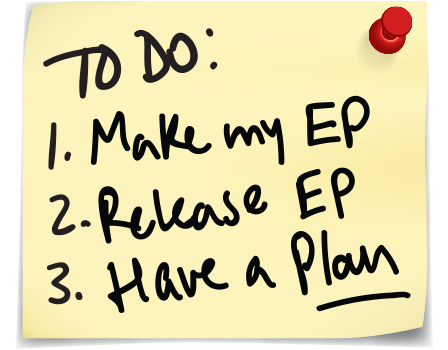 Beca Arredondo is easily unamused with all things not related to her interests. On her good days you can catch her avoiding the California sun and glued to her Mac plotting the next big thing. If you happen to run into her on the street and notice her wearing headphones do NOT disturb her. She is not responsible for any possible damage. Aside from the above she's very sweet and perky and responds well to good music and food.