BLACK HISTORY MONTH FEATURED ARTIST: ELIZABETH COTTEN
Image: Freight Train and Other North Carolina Folk Songs album cover.
Our Featured Finds posts typically focus on the best new emerging artists under the indie music umbrella. In honor of Black History Month, we'd like to use this segment to also shed light on the Black musicians who inspired this music. From Elizabeth Cotten to The Belleville Three, get ready to learn about the Black artists who helped to make music what it is today.
Elizabeth Cotten embodied, influenced, and inspired the folk and blues genres with a song that she wrote as a child, though the public would not hear it for decades after. This is her story.
Elizabeth "Libba" Cotten was born near Chapel Hill, North Carolina in January of 1893. She was one of five children, and when her brother was away at work, seven year old Cotten would sneak into his room to practice playing his homemade banjo and write songs. Over time, she saved up and bought her first guitar. As a left handed person, she would turn the instrument upside down and play the higher strings with her thumb, while her other fingers would play the bass notes. She wrote songs in her free time, and around age 12 wrote one called "Freight Train."
ELIZABETH COTTEN - "FREIGHT TRAIN"
Her self-taught manner of learning the guitar ultimately led to the creation of her own unique fingerpicking style, later to be known as "Cotten Picking." "Cotten Picking" involves an alternating bass note, a sound that heavily influenced the folk and blues genres.
As many women did in the 1900s, Cotten married early, had a child, and joined a church. As a result, she felt torn between the church's sacred music and her original, secular blues style. She put her guitar away and did not play for 25 years. During that time, Cotten and her family moved north to Washington DC, where she worked in a department store. One day at work, she found a lost little girl and helped to return her to her mother. This little girl happend to be Peggy Seeger, daughter of Folk Revival leaders Charles Seeger and Ruth Crawford Seeger. Grateful for her help, the Seeger's offered Cotten a job working in their house.
Being surrounded by instruments and music inspired Cotten to pick up the guitar again, and Peggy Seeger discovered her playing in the house. With the help of Mike Seeger, 62 year old Cotten released her first album, now known as Freight Train and Other North Carolina Folk Songs, in 1957.
Meanwhile, "Freight Train" was recorded by many British artists, but the writing credit, however, was given to two men. When Rusty Draper recorded the song, it became a hit in the United States. After hearing it on the radio, Cotten and the Seegers decided to claim what was rightfully hers. Despite taking legal action, however, Cotten was only given a third of the credit. Full credit was given to Cotten after Peter, Paul, and Mary released their own version of "Freight Train." Other popular songs by Cotten include "Shake Sugaree," which was covered by Bob Dylan, as well as "Oh Babe, It Ain't No Lie," popularized by The Grateful Dead. At the age of 90, her contributions to music were recognized, and she won a Grammy.
BOB DYLAN - "SHAKE SUGAREE" (COVER)
Elizabeth Cotten was a pioneer with a lasting impact that ultimately influenced folk and blues guitar playing. Today, "Freight Train" is often taught as a fingerpicking exercise and is still covered by modern great guitarists and blues artists, like Gary Clark Jr., as well as indie folk singer songwriters like The Tallest Man on Earth. Though it took a long time, Cotten finally received the recognition she immeasurably deserved.
GARY CLARK JR. - "FREIGHT TRAIN"
Sources:
"ABOUT THE SEEGER FAMILY." About the Seeger Family: How Can I Keep From Singing: A Seeger Family Tribute. March 15-16, 2007 (The American Folklife Center, Library of Congress), Library of Congress: The American Folklife Center, 2007, www.loc.gov/folklife/Seegersymposium/abouttheseegers.html.
Demerle, L. L. "Remembering Elizabeth Cotten." Remembering Elizabeth Cotten by L. L. Demerle', www.eclectica.org/v1n1/nonfiction/demerlee.html.
"Elizabeth Cotten: Master of American Folk Music." Smithsonian Folkways Recordings, Smithsonian Institution , 2019, www.folkways.si.edu/elizabeth-cotten-master-american-folk/music/article/smithsonian.
English, Aliyah. "The Unsung Godmothers of Rock." Girls Behind the Rock Show, 27 Mar. 2019, www.girlsbtrs.com/2019/02/the-unsung-godmothers-of-rock/.
Glaser, Sarah. "The Improbable Story of Elizabeth Cotten." PorterBriggs.com, 30 Mar. 2015, www.porterbriggs.com/elizabeth-cotten.
Rodgers, Daniel T. "The Gilder Lehrman Institute of American History." The Progressive Era to the New Era, 1900-1929 | Gilder Lehrman Institute of American History, Gilder Lehrman, 2011, www.gilderlehrman.org/history-now/progressive-era-new-era-1900-1929.
Ruehl, Kim. "The History of African-American Folk Music." ThoughtCo, ThoughtCo, 8 Nov. 2017, www.thoughtco.com/history-of-african-american-folk-music-1322654.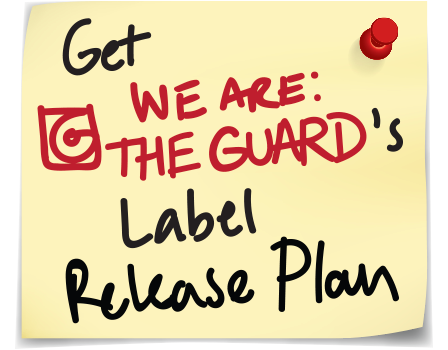 Arielle Tindel is from Cleveland, Ohio. She recently graduated from Berklee College of Music with degrees in Music Business Marketing and Songwriting. In her free time, Arielle can be found gardening or playing bass.
Elizabeth Cotten
Birthday / Sign
January 5th, 1893
Instruments played
Banjo, guitar, voice
WE ARE: THE GUARD LATEST RELEASES
Leon Else