BLACK HISTORY MONTH FEATURED ARTIST: SISTER ROSETTA THARPE, THE GODMOTHER OF ROCK AND ROLL
Image: Never Alone Album Artwork
Our Featured Finds posts typically focus on the best new emerging artists under the indie music umbrella. In honor of Black History Month, we'd like to use this segment to also shed light on the Black musicians who inspired this music. From Elizabeth Cotten to The Belleville Three, get ready to learn about the Black artists who helped to make music what it is today.
Following her death from a stroke at the age of 58 in October 1973, Sister Rosetta Tharpe was buried in an unmarked grave in Philadelphia, Pennsylvania. It was a quiet, deeply tragic end to a life that – for over five decades – had contributed some of the most rip-roaring artifacts to the music canon. But while she'd rest without a headstone for over 35 years, Tharpe would eventually go on to earn the title she deserved as the undisputed godmother of American rock and roll.
Born Rosetta Nubin on March 20, 1915, in Cotton Plant, Arkansas, Tharpe got her start in music at the age of four, performing with her mother, Katie Bell Nubin, at various evangelical events and conventions across the country. It wasn't long until she was hailed as a child genius and prodigy, attracting huge crowds with her preternatural guitar acumen. Success continued well into her teenage years, with Tharpe heading to the Decca recording studio to cut her first four singles – "Rock Me," "That's All," "My Man and I," and "The Lonesome Road" – in October 1938.
As her career swelled, so, too, did her notoriety, with Tharpe rapidly finding herself falling out of favor with the church community due to her mixing of gospel preachings with secular-sounding romp. Tharpe, however, was undeterred, with the Gibson SG-toting singer going on to record "Strange Things Happening Every Day" in September 1944. Frequently dubbed "the first rock and roll record," the song served as a showcase for the star's rhapsodic vocals and wild, virtuosic guitar playing, with the cut eventually topping the R&B chart seven months later.
Even as diabetes caused her health to decline in her later life, Tharpe continued to tour loudly and proudly, this time alongside her rumored lover, singer Marie Knight. As rock and roll surged in popularity in the 50s, meanwhile, the showstopper's impact became more tangible than ever, with Little Richard, Elvis Presley, and Chuck Berry all citing her as an influence on their riotous stage presence. The swinging 60s, too, further expanded Tharpe's reach, right down to the melodic DNA of British Invasion guitarists such as Keith Richards, Eric Clapton, and Jeff Beck.
In December 2008, Sister Rosetta Tharpe finally received a headstone honoring her resting place over three decades after her death. In April 2018, the Arkansas native was also sworn into the Rock and Roll Hall of Fame. Inducted by Brittany Howard, the ceremony was considered by many a long-awaited acknowledgment of the artist's resounding influence on the genre. Indeed, Chuck Berry once described his career as "one long Sister Rosetta Tharpe impersonation." It could be argued that anyone who picks up a guitar or sings a song is, in some form, indebted to Tharpe – a Black queer woman who defied unimaginable odds and marginalization to transform music forever. And for that, we salute you, the godmother of rock and roll.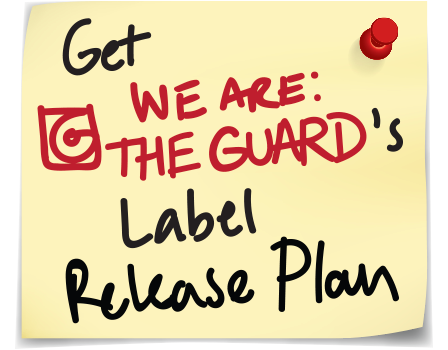 Jess Grant is a frustrated writer hailing from London, England. When she isn't tasked with disentangling her thoughts from her brain and putting them on paper, Jess can generally be found listening to The Beatles, or cooking vegetarian food.
WE ARE: THE GUARD LATEST RELEASES
Leon Else