FEATURED‌ ‌FINDS:‌ ‌THE BELLEVILLE THREE & THE INVENTION OF‌ TECHNO
Our Featured Finds posts typically focus on the best new emerging artists under the indie music umbrella. In honor of Black History Month, we'd like to use this segment to also shed light on the Black musicians who inspired this music. From Elizabeth Cotten to The Belleville Three, get ready to learn about the Black artists who helped to make music what it is today.
Not so much an actual band or project, as a you-really-had to-be-there moment in early eighties Michigan. This ended up more as a confluence of energies far beyond any of the individual parties involved. The Belleville Three (Juan Atkins, Derrick May, and Kevin Saunderson) were instrumental in birthing an entire genre of dance music from their small town thirty minutes outside of Detroit. Sure, Jesse Saunders and Frankie Knuckles were over in Chicago making the first house tunes, but it was their techno that seemed to have the more immeasurable impact on the entire realm of dance music (at least for the first twenty years or so).
Who would cite them as an influence? Just about everyone who dubs themselves a techno artist (and then some more for good measure). From Richie Hawtin and Carl Cox to Aphex Twin to Rezz to Boys Noize to SOPHIE to Nina Kraviz. You name it. Hell, New Order and Daft Punk probably too. We might not even have 'EDM' or the entire purveyance of rave culture as we know it today without the tunes and mixes built by these three and their affinity for Kraftwerk and Parliament and hanging out with each other and listening to music.
The Belleville Three ARE techno. 
MODEL 500 - "NO UFO'S"
While Cybotron came first, Juan Atkins and Rick Davis' "Alleys of Your Mind" sounds more like a Kraftwerk b-side than the invention of something new. Not until Atkins went solo as Model 500 did the sound that we now today start forming. "NO UFO's" is 35 years old and sounds like it could still bang if it were played out today.  Atkins layers crazy percussion with funk vocals for a club track that has truly stood the test of time. Gonna start playing this one myself actually...
RYTHIM IS RYTHIM - "STRINGS OF LIFE"
Derrick May's alter-ego around this same moment was Rythim is Rythim and his piano-driven "Strings of Life" set an early precedent for catchy chords making their way into the club. You can hear the influence of this track on Eric Prydz and MK and a whole generation of producers who didn't want it banging without a sense of soul behind it. While Atkins is known as the Initiator, it was May who comfortably took the title of Innovator. Rythim is Rythim certainly innovates on all sounds of dance coming before this. 
INNER CITY - "INNOVATORS (DETROIT TECHNO)"
Kevin Saunderson's pop-centered-techno project Inner City (featuring vocals from Paris Grey) might be the most commercially viable of this whole crew. Then again, they called him the Elevator so how can we expect any less. Sure, we could have hit you with "Good Life," a properly charted single that got more than its fair share of radio play, but we're feeling the vibe of "Innovators," which lyrically does the exact kind of work we're trying to do with this article -- tell you all about just how influential the Belleville Three really were. It's right there in the lyrics: "we are the real thing" after all. How can you dare to disagree?
DEPECHE MODE- "GOING BACKWARDS (THE BELLEVILLE THREE FULL VOCAL MIX)"
It took Coachella offering the trio a reunion slot (was it even a reunion though?) in 2017 for Atkins, May, and Saunderson to embrace their namesake fully. This year also saw the three producers collaborating on a remix (or four) for Depeche Mode. This remix EP is the group's only official release as a group. We're partial to the full vocal mix because we got mad love for Dave Gahan, but honestly pick your poison here. This or the Raw Detroit Dub or the Deep Bass Mix all demonstrate the true range of the Initiator, the Innovator, and the Elevator.
 

 

 

View this post on Instagram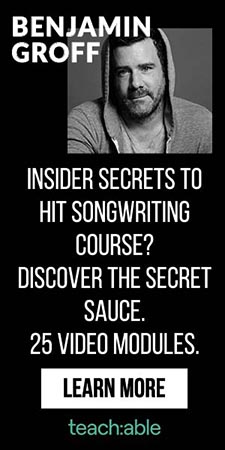 From deep within the murky depths of the Los Angeles River emerged a creature: 50% raver, 50% comedian, 10% Robotcop. Kurt Kroeber doesn't own a dog, operates Soundbleed (the world's only dance party comedy talk show rave), and is down to party with you. Come up some time and say "Hey dude!" But definitely make sure to casually drop the secret Illuminati password.
WE ARE: THE GUARD LATEST RELEASES
Leon Else