FEATURED FINDS: DWY HAS GOT SOMETHING TO SAY AND YOU BETTER LISTEN UP
by Arielle Tindel
11/12/20
From reading short stories, to writing them himself, shifting to poetry, and then arriving at songwriting, DWY has experimented with various mediums of creative writing. Born in Florida, but raised in the UK, he's always had a story to tell, and he's perfected just how to say it.
A multi-instrumentalist, DWY is able to figure out how best to support his profound lyrics. He cites influences of greats including Marvin Gaye, James Brown, Bruce Springsteen, The Fugees, Mario Winans, and reading before bed (as mentioned in an interview with DJ Booth). DWY is living proof that it's true what they say: "You are what you eat," and he has created his unique sound by feeding off of literature and great music.  
From early, melodic releases like "Everytime I See You Again," to "Latchkey," a coming of age song about being alone and making adult choices, DWY has brought us a string of singles, all slightly different, but with a constant of storytelling lyrics.
DWY - "LATCHKEY"
His newest release "Black Boy" was a part of a compilation album with Pop Can Records. Sound The Alarm Vol 1: Louder Feelings focussed on themes of protest and showcased different perspectives surrounding experiences of injustice coming up on the 2020 election.
"Black Boy" is powerful, clear, and expresses the pain of not only losing someone to police brutality or racial discrimination, but also the touches on the very public grief that follows. This sparks a conversation regarding the difficulty of seeing the events plastered across TV and social media. DWY shared that "There's a pain you see in the eyes of a mother when they lose a child, it's a pain I can't yet begin to understand, but I wanted to make a record to say I see you, and I'm here with you in spirit." The lyrics sing directly about this mother- crying on TV.
DWY - "BLACK BOY"
While videos of police brutality can serve as proof and raise awareness on the issue, they are also incredibly damaging. A recent study published in the Journal of Adolescent Health found that "viral videos of the detainment of undocumented immigrants in cages and police killings of unarmed citizens" are significantly associated with the development of PTSD and depression amoung people of color, especially those under 24 who spend a lot of time on social media. Before moving off of this topic, I want to urge all readers to think before sharing content like this on social media and consider adding content warnings.
We had the incredible honor of getting to ask DWY a few questions about "Black Boy," his life, and his favorite songs:
We Are: The Guard: You recently released "Black Boy," which is such a powerful and poignant song about what's been happening for far too long. Can you speak to the process of making it?
DWY: The record came on a day I was just feeling super frustrated after watching a video on Instagram about the police shooting a man in this car with daughter in the backseat, and I kind of went on a binge of videos, and when I sat at the microphone the first thing that poured out of me was "they killed another black boy". After writing it, the record kind of just sat on my computer for a year not really knowing where to put it. Then 2020 happened with all the riots and videos surfacing of people who look like me being killed, and it just felt like this was the time and place for the record. Then, I got approached about featuring on a protest album by Pop Can Records, and it just felt right to be a part of the album and also my upcoming mixtape.
We Are: The Guard: What would you say your music stands for?
DWY: I always want to tell honest stories in my music, you know, speak my mind and heart. I grew up listening to artists like Marvin Gaye and James Brown, Kendrick Lamar and even early Kanye, and those are artists who always were voices of the people- and I want to be a voice of the people. Sometimes that voice is love and heartbreak, and other times it's rage, frustration, and protest.
WATG: Outside of music, what's something you're passionate about that people might not guess and can you tell us a little about that?
DWY: I'm a dope ass cook- like fuego in the kitchen.
WATG: What's something you know now that you wish you knew a year ago?
DWY: Money isn't everything. Time is precious. Slow down. Family is everything.
WATG: What have you been listening to lately?
"Lost One" - Jazmine Sullivan
"Icarus" - Fana Hues
What's Going On(Album) - Marvin Gaye
Blonde (Album) - Frank Ocean
"Hit Different" - SZA
"Euphoria" - Edwin Arzu
Pray For Paris (Album) - Westside Gunn
"So Damn Fly" - Your Grandparents
"Can't We Smile" - Johnny "Hammond" Smith
"Dance Yrself Clean" - LCD Soundsystem
"Khala My Friend" - Amanaz
"Water No Get Enemy" - Fela Kuti
"Mad" - Solange
WATG: What songs would be included on the soundtrack to your life?
DWY: Almeda" - Solange
"Novacane" - Frank Ocean
"Say You Will" - Kanye West
"Save The Children" - Marvin Gaye
"Pow (Forward)" - Lethal B
"The Cure & The Cause" - Fish Go Deep
"Vitamin C" - Can
WATG: What motivates you to succeed?
DWY: Wanting to allow my parents to no longer have to work for anyone.
Here at WATG, we love nothing more than songwriting, so we enjoy asking some of our featured artists to break down a song of their choice. DWY chose one of his earlier releases "Everytime I See You Again."
I wrote this record about a friend I'd fallen in love with whilst at university. She was also one of my closest friends at the time, but nothing ever happened. We always had this kind of chemistry, but it took me a long time to get over it. That phrase "time heals" is a lie, because as the months and years passed, I'd think I was over it, but when we'd see each other, I'd go right back to being 17/18 and feeling those feelings. I wrote the song in 2017 on my first trip to LA with this producer J.LBS.
[Verse 1]
My life is kinda stuck right now
Like I'm living in the upside down
When I see you I go right back there
I been feeling you since way back when
I feel just like a kid again
Awkward at 17
Seeing you in person makes me nervous
You're still my Billie Jean
[Pre-Chorus]
Time goes so slow, you grew I froze right here
We're face to face I'm still moving at the same pace
Whenever I'd see this person, my heart would freeze and I'd go right back to that crystalized moment of being madly in love with them
[Chorus]
It's been too long, extended cut
Life's moving in slow motion
Still drowning in your ocean
It's been too long, I'm breaking down
Living the same old loop -
I'd literally replay over and over the moment I had past and how to get it back again
Still can't get over you
[Verse 2]
I hate when I run into you
We had a bunch of the same friends, so for a long time it was hard not to run into each other and I'd be back there again
I can't pretend to play it cool
Sweat is running down my hands
You're keeping me in neverland
I feel just like kid again, with you I never grew up
I feel just like a kid again, I'm still dreaming you woke up
She was dating someone new, she eventually got married and I was still feeling long lost feelings
[Pre-Chorus]
Time goes so slow, you grew I froze right here
We're face to face I'm still moving at the same pace
[Chorus]
It's been too long, extended cut
Life's moving in slow motion
Still drowning in your ocean
It's been too long, I'm breaking down
Living the same old loop
Still can't get over you
It's been too long, extended cut
Life's moving in slow motion
Still drowning in your ocean
Been too long, I'm breaking down
I'm breaking down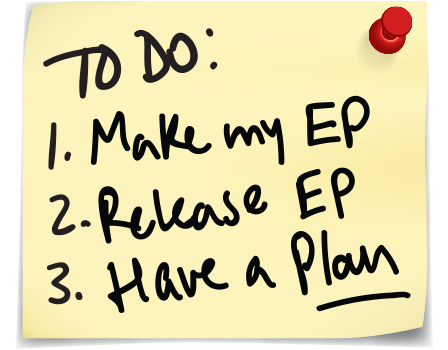 Arielle Tindel is from Cleveland, Ohio. She recently graduated from Berklee College of Music with degrees in Music Business Marketing and Songwriting. In her free time, Arielle can be found gardening or playing bass.
DWY
Hometown
Lewisham, South London
Birthday / Sign
November 15th (Scorpio)
Pets
None yet, but dying for a puppy
I Associate With
People with good souls
Favorite Movie/Show
Pulp Fiction; Atlanta
Favorite Book
currently The Alchemist
Inspirations
My Parents, Marvin Gaye, Frank Ocean
Instruments played
I'm average at a bunch lol
Favorite song you've written
Jenny
Favorite song by another artist
Self Control by Frank Ocean
Life changing album
808s & Heartbreak
Drink of choice
Anything with Tequila
Favorite Food
Oxtails & rice and peas
Dream Collaboration
Andre 3000
Favorite Condiment
Ketchup
Education
Graduated University with an English Language Degree
What's in your fridge
Always have eggs and sour cream
Celebrity Crush
It's a secret ;)
WE ARE: THE GUARD LATEST RELEASES
Leon Else