FEATURED FINDS: YDE IS THE MODERN ROCKSTAR WE'VE ALL BEEN WAITING FOR
by Arielle Tindel
11/16/20
Photo Credit: Kristin Gallegos
It is a deeply fascinating time to be alive- let alone grow up or transition through stages of life. Many young people are graduating from adolescence into an extremely difficult adult world, inheriting the consequences and circumstances of previous generations. Yet for whatever reason, the boomers love blaming everything on millennials and Gen Z.
Enter YDE (pronounced ee-dee), who I hereby, officially elect as spokesperson for our generation. The 17 year old rising artist is here to set the record straight on her debut single "Stopped Buying Diamonds." While it comes as a sarcastic apology, she sparks a profound and deep conversation. I mean, how ridiculous does it sound to have to apologize for not buying diamonds given the state of the world? Whose fault is it really that young people can't afford to buy houses, or go on vacation, or have kids right now? We're done being the butt of the joke- we're gonna own it!
YDE - "STOPPED BUYING DIAMONDS"
"I'd like to apologize for my generation
We stopped buying diamonds and going on vacations
I'd like to apologize for my generation
Cus word on the street is that it's our fault we can't afford a mortgage situation"
On "Stopped Buying Diamonds," YDE addresses deep societal issues in a witty, tongue-in-cheek fashion, supported by electric guitars, a driving beat, and incredible vocals. To put it simply, the song rocks. Co-written with her mentor and collaborator Justin Tranter, "Stopped Buying Diamonds" is a homerun, and a revitalization of modern rock in the popular music space.
If YDE looks familiar to you, it's because she might be! The Australia-born and half-Filipino artist is also an actress, well known for her roles with Netflix and Nickelodeon. Somehow, while creating the work that sparked her nomination at the Kids' Choice Awards for Favorite Female TV Star, she also found time to write music, practice guitar, and perfect being a total badass (as exemplified in the below live performance and amazing guitar solo).
YDE - "STOPPED BUYING DIAMONDS (LIVE FROM LOS ANGELES)
We had the honor of asking YDE some questions about her music and her life!
We Are: The Guard: Hey YDE! Thanks so much for taking the time to chat with us. 2020 has been a big year for your career and releasing music, as well as for the world. How are you doing with everything? Has COVID-19 impacted your routine?
YDE: Hey! 2020 has been quite the bumpy ride, but I'm really excited to finally start getting music out there. Covid has definitely shifted some plans around, but I think, more importantly, it has created a spotlight for much needed attention on racial injustice in the United States which is something that I feel super passionate about.
We Are: The Guard: I understand that you've been writing music for a while. Can you speak to your background and the feeling of releasing your first single?
YDE: I've been writing since I was 12 and I absolutely love it. I usually write by myself, but over the last two years, I've been co-writing in sessions with a myriad of different writers. That's definitely been a weird experience as someone who is fairly introverted, but the byproduct has been some of my favourite music I've ever written. I was definitely a bit anxious when it finally came time to release the first single, but I felt so good about "Stopped Buying Diamonds" and its message that I was just really excited for it to finally be out into the ether.
WATG: "Stopped Buying Diamonds," is such a cool concept touching on a generational divide with blunt honesty. Can you speak to the inspiration behind the song? Was there a specific event that inspired it?
YDE: So this song was birthed at a session with Justin Tranter, Mattman and Robin. Justin found this article that listed off all the ways that generation z was ruining the economy. One of the ways just so happened to be our lack of diamond purchases. This article catalyzed the pouring out of all these pressures that I feel as someone who is growing up inheriting the consequences of previous generations decisions. The second I started playing the main guitar riff that you hear throughout the entire song, we knew we had struck gold. At that point, we were just trying to keep up with the song. It almost wrote itself in a sense.
WATG: Speaking of working with Justin Tranter, how did you two meet and what's it like working together?
YDE: Justin Tranter and I basically just met in a session on a casual Saturday afternoon. The second we started writing was like magic. We finished the song in less than 45 minutes which was shocking to me. I was used to 8 hour sessions that ended in having a verse and a chorus. Justin creates such an open-minded, open hearted, and creative space that's just addicting to be in. Every time we finish a song, it's just like, "ok what's next".
WATG: Who's one artist you love that needs more attention right now?
YDE: I absolutely adore Moses Sumney. He is such an incredible writer and the musicianship in each of his songs is just shocking. He is definitely not a new name in the music industry, but his music is thoroughly stunning.
MOSES SUMNEY
WATG: What's the best piece of advice you ever received?
YDE: I'm getting advice all the time that I love, but I'd say the best overall is just to be a good person. No matter what you decide to do with your life; no matter how shitty your day is going, just be a good person.
WATG: What does success look like for you?
YDE: Success looks like spreading love. Whether it's to one person or to millions.
YDE's "Stopped Buying Diamonds" is available on all streaming platforms via Facet Records. Be sure to check out the stripped version, too!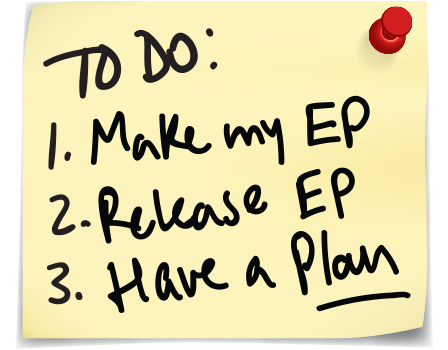 Arielle Tindel is from Cleveland, Ohio. She recently graduated from Berklee College of Music with degrees in Music Business Marketing and Songwriting. In her free time, Arielle can be found gardening or playing bass.
YDE
Hometown
Sydney, Australia
Birthday / Sign
June 11, 2003 GEMINIIII
Label
Facet/Warner Records
Favorite Book
Right now, the Narrative of the Life of Frederick Douglass.
Instruments played
Guitar, drums, piano, bass guitar, ukulele, and vocal cords
Favorite song you've written
You haven't heard it yet :)
Favorite song by another artist
Savior Complex - Phoebe Bridgers
Life changing album
OK Computer
Favorite City
Sydney, Australia
Hobby / Passion
Music yipeeeee
Dream Collaboration
Radiohead or Bjork.
WE ARE: THE GUARD LATEST RELEASES
Leon Else