FOUSHEE'S UNDENIABLE TALENT IS RECOGNIZED ON "DEEP END"
TikTok can be a great tool for new artists to reach new audiences. It can also, however, create situations where credit is not given where credit is due. If you're somehow still unfamiliar with TikTok, feel free to brush up here.
A beautiful voice resounded millions of times on the app, singing "I've been trying not to go off the deep end" under Sleepy Hallow's hard hitting freestyle.
SLEEPY HALLOW ft. FOUSHEE - "DEEP END FREESTYLE"
Who was singing you might ask? None other than Fousheé. Uncredited on TikTok for months, fans spoke out for her recognition, and she has now blessed us with releasing the song on all streaming platforms.
The Harlem-based artist has had an eventful few years. After appearing on The Voice (you need to hear the insane notes she hits in her audition), releasing an EP and a handful of singles, Fousheé was recognized as one of Music Business Worldwide's Hottest Independent Artists in the World.
FOUSHEE - "DEEP END"
On "Deep End," Fousheé's expressive vocals skillfully switch between head and chest voice over hi-hats, guitars, and keys. Her airy melodies sound like right now, old classics, and what's up next all at the same time. Her lyrics are pure poetry.
[CHORUS]
I been trying not to go off the deep end
I don't think you wanna give me a reason
I been trying not to go off the deep end
I don't think you wanna give me a reason
[Verse 1]
Had to come and flip the script
Had a big bone to pick
Got the short end of sticks, so we made a fire with it
Let it burn to a crisp, now that's a sure fire flip
"Deep End" is fiery and empowering, dripping with confidence, in the coolest, chillest of ways. We Are: The Guard is beyond excited to hear more from Fousheé in the future, and we're so glad that she didn't go off the "Deep End" while hearing her song blow up without her name attached to it. "Deep End" almost tells the story of what happened with the song. After a few months, she is finally getting the recognition she deserves for her hard work and undeniable talent.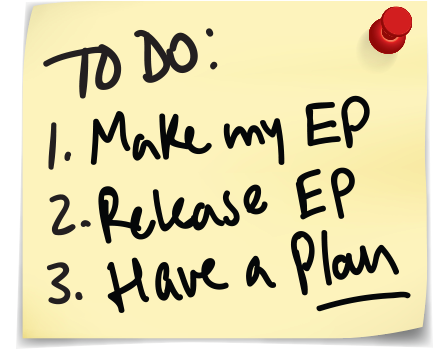 Arielle Tindel is from Cleveland, Ohio. She recently graduated from Berklee College of Music with degrees in Music Business Marketing and Songwriting. In her free time, Arielle can be found gardening or playing bass.