NEW ARTIST FINDS: CHAPPELL ROAN
On the radar here at We Are: The Guard is the wise-beyond-her-years artist Chappell Roan, whose debut EP School Nights yielded the dark, but enlightened "Good Hurt."
With her musical career still in its infancy, the 19 year-old singer-songwriter from the tiny town of Willard, Missouri has already found herself many miles from home. Just a couple of years ago, barely celebrating her sweet-sixteen, Chappell Roan traveled to New York City to display her chops for influential record labels, hoping to stand on a pedestal among other hopefuls. When describing her mindset about that showcase, she explains, "I want people to feel every emotion."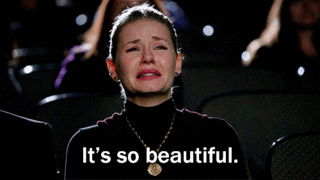 Self-taught by ear and gobbling up old time tunes from an a few decades before her time, Roan quickly moved from the small town to the big city lights. Currently signed to Atlantic Records, Roan's songs and sound seem oddly beyond her years, with powerful topics about love and loss that are surely atypical of a budding teenager. Interview Magazine describes her sound as "dark and unsettling" that drums up her mystique with her Gothic and eerie aesthetic.
Her debut EP, School Nights, is her very first public unveiling. She's armed with a low-range cannon of a voice that is surprisingly husky with a sultry build that is closer to the alto range of Adele than Ariana Grande. With tracks like "Good Hurt" and "Die Young" that drives the somber tone of the extended play, be sure not to look for anything that resembles any modern pop number. These are all destined to cause quite the slow burn that is perfectly delivered by this teenager who is still too young to legally drink, but ably paints the angst and despair of the chronic drunkard.
CHAPPELLE ROAN - GOOD HURT
The purpose of "Good Hurt" is exactly as the title puts it. "The best way for me to describe it is an addiction to pain." Starting off with that slight chill and uncertainty, that unforgettable voice soon take hold of the track, driving the narrative with impenetrable strength and vigor. The first thought from listeners might just be a questioning one. Is this really done by a teenager? Indeed, it is. Just remember that Adele was that age when she released "19" and Lorde was only slightly younger when "Royals" came out.
Shout out to our curator Musicalhaertbeat for another great find!