NEW ARTIST FINDS: COLEMAN HELL
As much as Lana Del Ray wants to drill her Summertime Sadness into our ears, it's a concept I could never quite relate to. I mean, don't we have plenty of depressing seasons for lonely make-out sessions with angst and heartbreak already? Call me old-fashioned, but when the Sun God brings the party to town, you better find your summer jams to groove to.
As it turns, a Toronto-based breakout indie group named Coleman Hell made our job a whole lot easier.
Defying the formulaic genre norms, Coleman Hell's soundscape comfortably dives in and out of electro-infused hip-hop, pop, and disco. What we have in the end is a fresh slice of sonic summer love just you can't get enough of. Endless replays, here we come!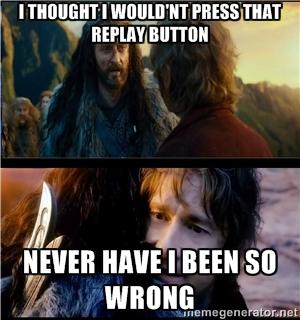 After making waves through their collaboration with La+ch on "You Are My Summer" and his hit solo track "2 Heads," Coleman Hell already had some sweet momentum going in the indie pop market.
This three-piece Canadian band, comprised of vocalist Coleman Hell along with Rob "La+ch" Benvegnu and Michah "Dustbuster" Dowbak, really shook up the scene with the launch of their debut mixtape, Stark Raving.
COLEMAN HELL - 2 HEADS
Coleman Hell's delicious tropical tune cocktail has a simple yet effective bunch of ingredients that make the magic happen. Here's a sneak peek into their heart-winning formula:
- 2 cups of breezy beats
- 4 ounces of happy go lucky lyrics
- 1 cup freshly sliced instrumental symphonies
- A dash of jazzy vibes
Their sideways spin on familiar themes and genres stirs up a refreshing kind of nostalgia that makes you feel young and celebrate, instead of the kind that reminds you how young you were once and how awesome your life used to be. Coleman Hell is all about preaching the beauty in the present.
Some of the best tracks that embody Coleman Hell's catchy optimistic beauty are "Shake it Off," "2 Heads," and "Take Me Up." "All the Monsters" is another ripe victim for the replay monster. 
Overall, Coleman Hell's diverse and experimental sound palette paints a pretty picture both sonically and emotionally. So, don't be surprised if you find them sneaking into your summer playlists later this year. 
COLEMAN HELL - TAKE ME UP