NEW ARTIST FINDS: DIMOND SAINTS
by Prashant Bajpai
12/3/14
Cue the BitCandy endorses the Illuminati accusations
What do you know about dream trap? No, it's not some Inception theory we're talking about. It's the hottest new genre experiment that is the brainchild of Californian duo An-Ten-Nae and ReLeece. Say hello to Dimond Saints. Thanks to BitCandy curator Higgins for this awesome discovery!
Although their catalog is too fresh to judge the limits of their soundscapes, we think Dimond Saints is the kind of band that never means to limit their soundscapes to stereotypes anyway. So let's not waste time categorizing what's the new 'summer-fi Mongolwave' or 'Cthulhu synthpop' on the block. Let's just be happy to examine what really matters – the music. And praise Cthulhu, their music is sure as hell worth examining.
Dimond Saints debut release Shingetsu Chapter I: The Rising reads like the first page of a Japanese war history book, and strangely, sounds like a history class too, chronicling every style from early trap and glitch-hop to minimal and post-dubstep.
It's deeper than any trap track you've ever heard. It's the kind of music one would like to hear when yesterday seems too far away to go back to, today is done and dusted, and an uncertain tomorrow looms around the corner.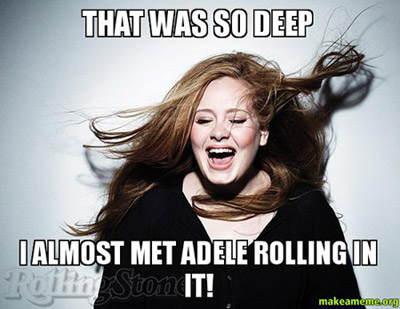 Their latest EP Hunter's Moon's title track is a remarkable testament to the duo's production experience as they flawlessly blend bassy trap with therapeutic Eastern styles of music to cook up something ambitiously refreshing. Despite the smoldering cauldron of complex sounds bubbling underneath, there is a catchy gangsta hook that can also get everyone down on the dance floor. The breezy yet subtle West Coast themes shine through the duo's music in this EP.
DIMOND SAINTS - HUNTERS MOON EP
"We Diamonds" is another perfect embodiment of their yin-yang approach to production as it mixes delicate melodic and dreamy hooks with aggressive breakbeats. The soft, layered vocals coupled with the addictive synth tunes take this wonderfully eccentric production to the next level. New Dimonds have also masterfully experimented with numerous remixes by putting their dark, syrupy touch on them. We can't wait to hear what this uber-talented West Coast duo has in store over the next few months.
DIMOND SAINTS - HOWLER