NEW ARTIST FINDS: SPELLES
by Prashant Bajpai
12/25/14
Did you feel there's a typo in the air as soon as you read that? "S-P-E-L-L-S, S-P-E-L-L-E-S" – toh-may-toh, toh-mah-toh for the hearing man, which is exactly all you need to be to appreciate the artist we will bring to your attention today.
It's time to cast your grammar nazi badge into the dark depths of pretentiousness where it came from and to say hello to SPELLES.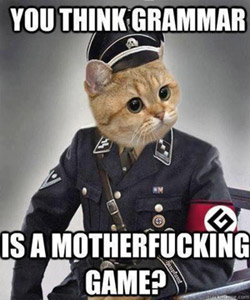 SPELLES is the hot new pop brainchild of LA-based musician Kathryn Baar and producer Bill Lefler. Thanks to BitCandy curator Duffster for bringing this awesome new discovery to our attention. After graduating from the prestigious Berklee school, Kathryn teamed up with Mr. Lefler of Ingrid Michaelson and Dashboard Confessional fame to cook up some powerful folk pop tunes.
If you think you're in for another bowl of rusty bowl of popflakes recycled from the shallow mainstream pool of talent, you're gravely mistaken. When we cite her folk pop influences, we're talking about the kind of pop power that has broken free from the sugar-coated shackles of diabetic pop plaguing your iTunes playlists.
And when we talk about breaking free, I think my words are simply inadequate to express her musical spirit in this aspect. I'll let her hauntingly catchy single "Bird In A Cage" speak for itself. Tunes speak louder than words anyway.
SPELLES - BIRD IN A CAGE
You're back already? I am as positive as Justin Bieber's STD tests that you're reading the rest of this with this song on replay.
This upbeat guitar riff-backed, anthemic beat-powered folk pop track oozes adventure and makes you feel like you're on an energetic morning jog heading towards Freedom Boulevard.
Fortunately for us, it's only the beginning for SPELLES and Baar plans to go full steam ahead into 2015 after earning rave reviews for her magnificent vocals and majestic soundscapes.
"Out of the Canyon" is another beautiful track that strips the production extravagance to a bare minimum and puts Kathryn's hauntingly intoxicating vocals center stage.
The quiet beats and soft guitar tones caress her vocals just right, and by the end of it, it's pretty obvious that we have another Florence Welch/Leslie Feist level of talent on the verge of breaking through.
SPELLES - OUT OF THE CANYON