NEW ARTIST FINDS: WILD PARTY
by Prashant Bajpai
11/13/14
One of the facepalm-worthy assumptions about indie music is its automatic association with hipsters. I'm not saying discovering a life-changing band 5 times a year, changing brands of tea, or keeping up with the latest Urban Outfitters collection is easy. But we're sure as hell glad being an indie musician is a lot harder. 
Although I don't envy their rigorous tour schedules and soul-sucking marketing campaigns just to get a single song some radio love, I think the passion and talent that drives an indie artist towards successful is a lot more rewarding and genuine. Lucky us, we get to cover the exploits and awesomeness of one such band – Wild Party. Thanks to BitCandy curator Callmearry for sharing this awesome discovery!
It's rare to see an indie-pop band coming straight from the heart of Texas, but that's a lot less weird knowing that so did Beyonce. 
With a slick four-track strong EP (All Nighter) packed with tunes to make you groove all night long, Wild Party made their mark in the indie-pop scene with a bang. Their monster hit lead single 'When I Get Older' best encapsulates the signature sound of their group and is guaranteed to enslave you to the replay button for days to come.
The band's sharp songwriting, pulsating beats, and harmonic pulp friction blend together perfectly to deliver a delicious audio cocktail to dance your hot summers away to. The pleasantly energetic and woozy vocals of lead singer Lincoln Kriefels accentuate the beauty of their soundscapes without overpowering the melody.
WILD PARTY - WHEN I GET OLDER
Like dozens of new indie artists, Wild Party has chosen to tango with the greatest instrumental frenemy there ever was – the synthesizer. When you ride the synthwave, you either die a hero or live long enough to become a villain. Yes, that makes no sense at all, but in my opinion, so does the newfound love affair with synth.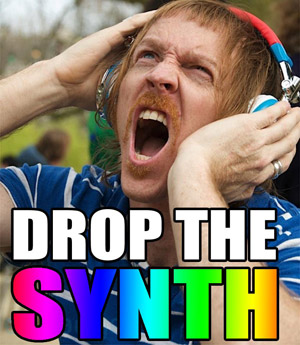 Fortunately, Wild Party does a great job at quelling my synth-phobia through poptastic tracks like "Take My Advice" and "Out Right.
It's not hard to observe influences in their style adapted from veterans like Vampire Weekend, Neon Trees, Phoenix, and The Killers, but Wild Party brings a refreshing new school production with an unforgettable taste of vintage.