NEW ARTIST FINDS: WONDERFUL HUMANS
I'm not sure why I've been getting so many uplifting music assignments form Mr. Glitch lately. Not only are we supposed to be a snark factory here at BitCandy, but I basically consider myself the Scrooge (McDuck) of indie music. I will basically pooh-pooh anything with whistling, falsettos, or just general shiny happy shit (I am, however, a fan of REM's "Shiny Happy People").
So, along comes Wonderful Humans, and I am once again forced to concede my position as the grumpiest critic in indie. Are they pop-tastic? Yes. Are they horrendously cheerful in both style and lyric? Yes. Do I still find myself playing them on SoundCloud in my car and screeching the high notes whenever I'm not listening to NPR like a good GenXer should? Grudgingly, yes.
Now I realize I'm on one about how Wonderful Humans are happy as all getup, but that's not all they are. Stylistically, the New York duo, loosely formed back in 2011, is very diverse. They appear to take their influence from both 80s pop and modern groups. This is partially achieved by the equal use of heavy synths and vocal effects, and analog instruments and simple vocals. Have I got examples to prove this outrageous claim? You bet your horn-rimmed glasses I do.
"Edge of the Night," Wonderful Humans' newest and most shiny happy track, is so 80s it sounds like a damn mashup. Amanda Carl takes the vocals in this one and her heady, Belinda Carlisle-esque vocals pair so well with the bing-bongy synths and effects which hearken back to Madonna's "Crazy for You" in a big way. I want to tease my hair just thinking about it. Don't take my snark for distaste, however; the song is completely enchanting, and there's even a few nice minor key changes so I can gaze at my shoes if it should strike my fancy. See for yourself:
WONDERFUL HUMANS - EDGE OF THE NIGHT
Pretty, right? If you want to fully hipsterize your playlist, however, you'll need the Dactyl dubstep remix as well, which, predictably, is doing better than the original. You can cop a free download here. I have to admit it's pretty great. A total hatchet job, but beautiful in a completely different way and as someone who is picky about dubstep to a sickening degree (I actually walked out on a date when the guy told me his favorite musical act was a very popular dubstep producer who shall remain nameless), I fully endorse this remix.
To swing the pendulum the other way, the older and more analog "I Never Knew" is a light, airy, and slightly less complex song featuring the male vocals of Brian Cag. Here, we're looking at a little Passion Pit, a little Phoenix, and a lot of feel-good vocals. This song has "iphone6 marketing campaign" or "Zach Braff's next movie" written all over it. Enough shiny happy for basic bitches to find way too much meaning in it? Indeed. Still a damn good song with which to fight back my endless snark and slap the haterade out of my smug mouth? Grudgingly, yes – absolutely. Here is what I'm talking about:
WONDERFUL HUMANS - I NEVER KNEW
Wonderful Humans are highly buzzworthy (have I mentioned I'm a child of the 90s yet?), but with only 230-odd likes on their Facebook page, you can still get in on the ground floor if you like them here, and gain those crucial "I liked them before they were famous" cool points. And if you're even too cool to care about those?  Well if you're anything like me, you'll still need these two tracks from Wonderful Humans when you're through being dark and brooding like Ethan Hawke in Reality Bites and you're hopping around in your bedroom like Emma Stone in Easy A, ya hypocrite.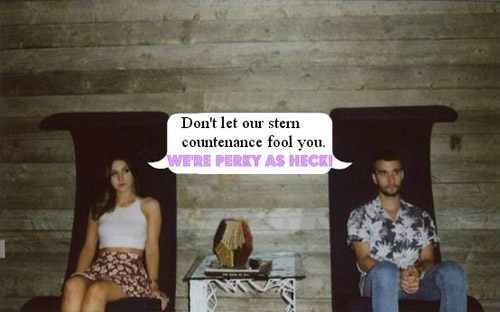 About Layla Marino
Layla Marino is a music and street art blogger with 17 years in the industry. She focuses exclusively on underground music, art, and culture, and loves working with BitCandy to find and bring new artists to a wider audience.