NEW INDIE MUSIC: 10 SONGS YOU MUST LISTEN TO THIS WEEK
Hi, everyone! How are you? How was your weekend? I'm not even ashamed to admit I spent it quite literally stuck to my leather couch watching Black Is King on repeat. It's freaking hot out there, so give me Beyoncé plus a portable AC unit cranked up to the max over "going outside" any day. Anyways! Between couch-learning the moves to "ALREADY," you'll be pleased to hear I did manage to compile this week's edition of We Are: The Guard's New Indie Music. Just remember to stay hydrated while listening to the following songs from Phoebe Bridgers, Fenne Lily, Glass Animals, and more!
-
PHOEBE BRIDGERS – I KNOW THE END
Phoebe Bridgers finds catharsis in the video for Punisher slapper "I Know the End." The Alissa Torvinen-directed visual sees the artist donning her signature skeleton suit and leading us through various dark alleys and abandoned rooms, with the clip concluding with Phoebe purging her demons in an empty sports stadium. David Lynch could never.
FENNE LILY – BERLIN
Fenne Lily follows in the footsteps of David Bowie, Iggy Pop, and more in mythologizing Berlin on her latest single. Featured on her upcoming album BREACH, "Berlin" is a pretty, patient series of vignettes collected by Fenne during a one-month stay in the German capital, with the song gradually ascending to a beautifully harmonic climax.
GLASS ANIMALS – IT'S ALL SO INCREDIBLY LOUD
The countdown to Dreamland, the new album from Glass Animals, is on. With only four days to go, the British band return with the intense "It's All So Incredibly Loud." Written about a moment of total devastation, when your words are enough to completely annihilate a person, it's a brooding symphony that Dave Bayley presides over with ease.
A. K. PAUL – BE HONEST
The enigmatic A. K. Paul – brother to the equally enigmatic Jai Paul – embraces fragility and vulnerability in all of its forms on his latest single "Be Honest." Listen as the British artist brings the Prince vibes on the sensuous piece of soul-pop, with chiming guitars backing A. K. as he sings about giving up control and opening himself up to a new lover.
JÓNSI – SWILL
Coinciding with the announcement of his upcoming album Shiver – an 11-song collection set to feature contributions from Robyn and Liz Fraser of Cocteau Twins – Jónsi has shared "Swill." Produced by A. G. Cook, it's a chest-beating ode to lust and regrets, with Jónsi's mystical voice entwining with PC Music-esque sirens and distortion.
DAUGHTERS OF NOISE! – SUNSHINE
Halloween isn't for another two months yet, but Daughters of Noise! are making it a gothic summer regardless in the video for "Sunshine." Directed by Deathcats, the clip sees the duo turn killer vampire matriarchs, with their cheerleader children seen wreaking havoc throughout Los Angeles to the chaotic pop of "Sunshine." SPF, anyone?
LIZA ANNE – I SHOULDN'T GHOST MY THERAPIST
Liza Anne reminds us of the importance of slowing down on her hysterically-titled latest single "I Shouldn't Ghost My Therapist." Written about the burnout that inevitably comes from spreading yourself too thin, "I Shouldn't Ghost My Therapist" is a thwacky, funky delight that hears Liza effortlessly bouncing off electric riffs into a psychedelic climax.
JORDANA – FORGETTER
Following on from the release of the brilliantly obnoxious banger "Big," Jordana returns with "Forgetter." "It's about the times I've let people down in relationships and the unhealthy ways I've coped with my own shortcomings," writes the Wichita artist of the quiet slice of self-reflection, which is taken from Jordana's recent EP Something to Say.
POORSTACY – DON'T LOOK AT ME
Having recently teamed up with Travis Barker on "Choose Life," POORSTACY continues to make a name for himself in the alternative world with the angsty "Don't Look at Me." Produced by Whethan, it's a big ripper that mashes up many genres, with POORSTACY serving an emo fury you can file next to KennyHoopla and Jean Dawson.
BLONDFIRE – MARIGOLD
Blondfire is finding her light on her radiant latest single "Marigold." Written alongside her husband Wally Gagel and her brother Bruce Driscoll of We Are: The Guard favorites Freedom Fry, "Marigold" is an ode to having no regrets and glowing from the inside out, with Brit-pop riffage supporting Blondfire as she delivers a luminous vocal performance.
-
Why not follow We Are: The Guard's Weekly Chart on Spotify for more? xo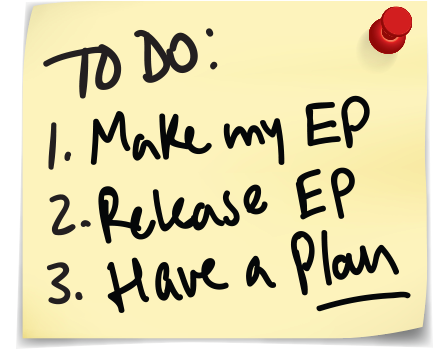 Jess Grant is a frustrated writer hailing from London, England. When she isn't tasked with disentangling her thoughts from her brain and putting them on paper, Jess can generally be found listening to The Beatles, or cooking vegetarian food.