NEW INDIE MUSIC: 10 SONGS YOU NEED RIGHT NOW
Photo by Sorin Sîrbu on Unsplash
It's that time of the year again, and no, I don't mean the holidays. It's Spotify Wrapped Season, baby! Shout out to all of the sads like me who found out they were in the top 0.5% of Phoebe Bridgers listeners and are finally considering booking that therapy appointment. And shout out to all of the Apple Music users who are questioning every decision they've ever made right now. Anyways! If your year-end roundup has left you yearning for some new music in your life, then look no further than the latest dose of We Are: The Guard's New Indie Music. Featuring Jordana, Claud, Serena Isioma, and more, this playlist has something for everyone!
-
JORDANA – REASON
If there's one lesson this hellhole of a year has taught us, it's to find gratitude in the simple things in life. Jordana is doing exactly that on "Reason" – an easygoing groover that hears the Wichita act gliding blissfully along on a shuffling beat as she sings about the small, day-to-day acts of love that help to keep us grounded in the present moment.
CLAUD – SOFT SPOT
Coinciding with the announcement of their debut album Super Monster, Claud has shared the lush "Soft Spot." It's a starry-eyed slice of romanticism that'll resonate with anyone who's spent more time than they care to mention texting their exes, with Claud's longing vocal melodies floating effortlessly atop a bed of sighing, strumming guitars.
SERENA ISIOMA – I FEEL FANTASTIC
We live in a system that profits off self-hatred, but Serena Isioma is having none of it on "I Feel Fantastic." Lifted from her recent EP The Leo Sun Sets, it's a glorious declaration of empowerment, with Serena assuming the role of her very own hype man over a joyfully shreddy production that feels like it could take off at any given moment.
ARIEL PINK – SHORT MAN'S SYNDROME
There are not many artists who could dive into their archives and consistently pull out bangers, but then again, there are not many artists like Ariel Pink. The lo-fi legend kicks off the latest cycle of his reissue project Ariel Archives with "Short Man's Syndrome" – a scuzzy, distorted ripper that sounds like Ziggy-era David Bowie popping proto-punk pills.
FRANCES FOREVER – SPACE GIRL
Frances Forever sings of a love so out of this world that it borders on the cosmic on the infectious "Space Girl." "Space girl, show me the stars/You know the galaxies of my heart," sings the Boston act on the jangly bop, which pairs its chiming riffs with the kind of interstellar bedroom-pop melodies that'll immediately steal the keys to your heart.
GENESIS OWUSU – THE OTHER BLACK DOG
Genesis Owusu is on the downward spiral on the punchy "The Other Black Dog." The latest single to be lifted from his forthcoming debut album Smiling With No Teeth is a sonic encapsulation of the carnage that's taken hold of our planet over recent weeks and months, with Genesis staring into the void over an energetically punky swirl.
CLASSIXX & LOCAL NATIVES – FRANCESCA
Just a few weeks on from sharing "Weekends," Classixx and Local Natives are uniting once again this Monday for the triumphant "Francesca." It's a grand, glimmering listen that stands as tall as a mountaintop, with big synthesizers and even bigger drums backing Local Natives' Kelcey Ayer as he sings of the healing power of love. Anthemic.
PERFUME GENIUS – WITHOUT YOU (JIM-E STACK REMIX)
He's worked with everyone from Bon Iver to Dijon, and today, Jim-E Stack is lending his groovy touch to "Without You" by Perfume Genius. Listen as he recalibrates the ode to self-love with his signature retro, lo-fi sounds, with funky licks and bapping beats bringing a dose of danceability to the Set My Heart on Fire Immediately highlight.
DYLAN FRASER – LOSING SLEEP
Dylan Fraser sings of the disillusionment that comes with growing up on his brooding latest single "Losing Sleep." "Oh, I, I wish that I could go back/To those days where I was losing teeth/Instead of losing sleep," laments the Scottish musician over haunted plucks on the cut, which swells in size until you're completely overwhelmed by emotion.
FREEDOM FRY – ONE BIG HAPPY FAMILY
We Are: The Guard favorites Freedom Fry are closing out the year in delightful style with "One Big Happy Family." The follow-up to Holiday Soundtrack, Vol. 3 – a Christmas covers EP – is a Portugal. the Man-esque ditty about the need for unity in a divided world, with the horns and "bah, bah, bah" chorus almost overflowing with festive cheer.
-
Don't forget to follow We Are: The Guard's Weekly Chart for more! x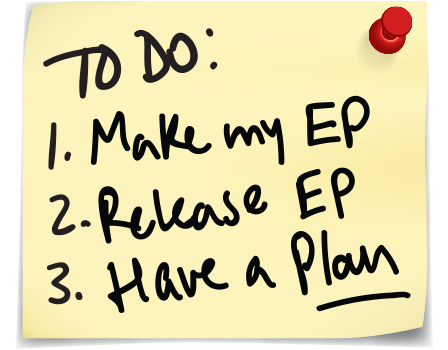 Jess Grant is a frustrated writer hailing from London, England. When she isn't tasked with disentangling her thoughts from her brain and putting them on paper, Jess can generally be found listening to The Beatles, or cooking vegetarian food.