NEW INDIE MUSIC: THE 10 SONGS YOU NEED TO HEAR THIS WEEK
Photo by Mike Palmowski on Unsplash
It's not often I'm lost for words, but...hot diggity damn. The last few days have officially left me speechless. Just please, please, please continue to wear your masks, wash your hands, and stay as socially distanced as possible, okay, people? Oh…and don't forget to register to vote before your state's selected deadline. Check out this week's edition of We Are: The Guard's New Indie Music, featuring Nana Adjoa, Romy, THE BLOSSOM, and unfortunately not Dolly Parton.
-
NANA ADJOA – NATIONAL SONG
This. Is. Immense. Nana Adjoa questions identity and what it means to belong on "National Song." "You know the words to your national song/You know the melody, and you ride it along," sings the Dutch on the crashing tempest, which serves as both a timely look at neo-nationalism and an overdue reminder of Nana's gargantuan talents.
ROMY – LIFETIME
The xx's Romy steps out onto the dance floor alone this Monday with her debut single "Lifetime." Written while in quarantine, it's an Ibiza-indebted club classic that hears Romy pairing the longing wistfulness of The xx with more pop-oriented sensibilities, with the final product making for a fluorescent, euphoric banger that'll make you feel so alive.
THE BLOSSOM – STILL WITH U
She recently took a microscope to her feelings on the aching "ANGEL FANGS," and today, THE BLOSSOM is doing it all over again on ode to anxiety "STILL WITH U." "It is a release of both tension, bravado, and vulnerability that I carry with me," writes the young act of the unapologetic, skittering bop, which has equal parts attitude and fragility.
JÓNSI (FEAT. ROBYN) – SALT LICORICE
Following on from the release of "Cannibal," which featured Elizabeth Fraser of Cocteau Twins, Jónsi returns today with "Salt Licorice." The latest single to be unveiled from his second album Shiver is an ear-pulverizing slice of bubblegum-pop featuring Robyn, with both vocalists giving it their all over PC Music's A. G. Cook's crunchy, candy production.
CHET FAKER – LOW
Chet...Faker...is…back?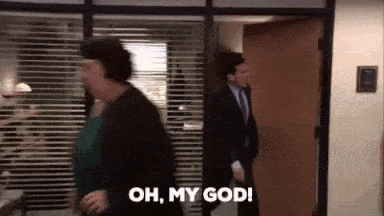 ALICE GLASS – NIGHTMARES
"NIGHTMARES" by Alice Glass is a gift that keeps on giving. A couple of months on from sharing the fiercely cathartic ripper, the former Crystal Classes frontwoman returns today with the video. Directed by Lucas David, it's a short but strobe-intensive clip, with Alice screaming deep into the industrial void as brought to life by visual artist _011668_.
JIM-E STACK (FEAT. BON IVER) – JEANIE
Ahead of the release of his second album Ephemera later this month, Jim E-Stack has shared the Bon Iver-featuring "Jeanie." The follow-up to "Sweet Summer Sweat" is a gloriously glitchy listen that sounds like Genesis meets 100 gecs, with Justin Vernon's modified voice spilling out over a kind of rhythmic cacophony that nothing short of slaps.
CREAMS – DIE 4 YOU
Meet Creams, the Georgia artist inviting us into her morose world of star-crossed lovers and tragic romance on "DIE 4 YOU." "You think/I'll die for you/One summer day/When everybody's at the beach/I'll be on my way/To die for you," sings Creams on the skittering, bass-laden banger, which is shrouded in a kind of doomed feminine mystique.
REMY – HE'S NOT YOUR BOYFRIEND, HE'S YOUR BOY FRIEND
remy just keeps on getting better and better. Case in point: "he's not your boyfriend, he's your boy friend." The follow-up to "what did you get yourself into" hears the New York artist continuing to refine his hyperspecific breed of songwriting, with buoyant emo acoustics acting as a launch point from which remy's words are able to pop off the page.
ANNA OF THE NORTH – SOMEONE SPECIAL
Coinciding with the announcement of Believe EP, Anna of the North has shared the otherworldly "Someone Special." Written at the peak of the COVID-19 pandemic, when they shut the borders and Anna had to return home to Norway, "Someone Special" is an ethereal lullaby that looks to love for comfort amid this period of uncertainty and despair.
-
Don't forget to follow We Are: The Guard's Weekly Chart for more. x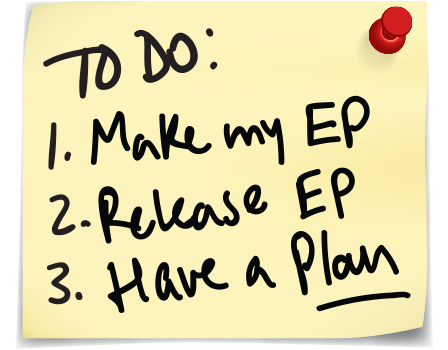 Jess Grant is a frustrated writer hailing from London, England. When she isn't tasked with disentangling her thoughts from her brain and putting them on paper, Jess can generally be found listening to The Beatles, or cooking vegetarian food.