NEW POP MUSIC: JANELLE MONAE - PYNK FT. GRIMES
by Calvin Paradise
4/13/18
There are some things your are immediately in the bag for and all you can do is hope for the best. A Janelle Monáe song called "Pynk" featuring Grimes feels like some fanfic I'm not nearly brave enough to write. I loved this before I knew it existed. I have no choice but to stand for it regardless of whether it's any good or not. I am all in on this from the jump.
Thankfully though this is not about me, but it is a thing that I greatly enjoy. And I suspect that if you're the type of person who likes joy, happiness, and music then you too will enjoy this.
JANELLE MONAE - PYNK FT. GRIMES
Um, imma need to hear this a few more times, but first I need a cold shower and a carton of cigarettes.
PUMP THIS SONG DIRECTLY INTO MY VEINS. It's got all the vaginal power of Lilith Fair complemented by Grimes' future pop production sensibilities. This is everything I have ever wanted from pop music. Grimes influence here is undeniable and she and Monáe's talent meld seamlessly together to create a song we are likely to be listening to deep into the summer.
And as if all of this wasn't great enough on it's own, there's a hypnotic music video featuring VAGINIA PANTS. Sign me up. 
JANELLE MONAE - PYNK FT. GRIMES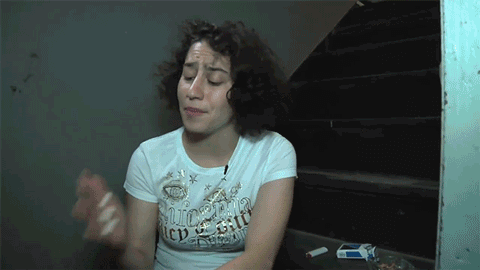 Goodness. I will not be getting any more work done this week. Gonna burn through all my data watching this on loop on my phone too.
"Pynk" is the second collaboration from Janelle and Grimes, the first being 2015's "Venus Fly". Monáe's fourth studio album Dirty Computer is due out at the end of the month. We previously covered the of the album's first single, "Make Me Feel." And to quote Grimes, our "benevolent android overlord" was kind enough to grace us with "Django Jane" as well. Given the strength of these three tracks this album is set up to be a monster. April 27th can't get here soon enough.