NOMBE - WEIRDO
Well, well, well. What do we have here? Looks like Los Angeles based artist/producer NoMBe has released another dreamy romantic masterpiece "Weirdo," and it's ridiculously caliente (a.k.a. hot for all my non Spanish speaking fwends).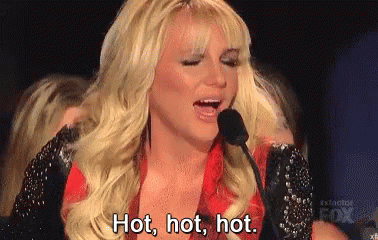 NoMBe reaches into his goodie bag and pulls out a weirdly seductive song that dances along the lines of alternative and ambient pop. "Weirdo" finds itself to be perfect for just about everyone except the normal gorgeous looking ones. It's a declaration of love that goes out to the misfits, the outcasts, those with 11 toes, the ones with cute little ticks when put on the spot, the introverts, the ones who don't conform to society's standards, the independents, co denpants … I think you get it.
NOMBE - WEIRDO
Whether we want to admit it or not, we all want to one day find a kind of love like the one that NoMBe has for his weirdo. I want to be the weirdo in someone's life.
With production help from Sofia Hoops and Christopher DeStefano who's worked with the likes of Kelly Clarkson and Carrie Underwood, NoMBe's "Weirdo" is a guaranteed step in the right direction of becoming a household name.
NOMBE - WEIRDO
Favorite lyric:
" I know that you're anything but simple
And I love the complexity within you
Mama told me I was meant for something special
And god damn I found it when I met you"
If you like NoMBe's "Weirdo," you'll like: "Sex."
Beca Arredondo is easily unamused with all things not related to her interests. On her good days you can catch her avoiding the California sun and glued to her Mac plotting the next big thing. If you happen to run into her on the street and notice her wearing headphones do NOT disturb her. She is not responsible for any possible damage. Aside from the above she's very sweet and perky and responds well to good music and food.