THE TOP CHILL MUSIC TO DISCOVER THIS WEEKEND
Photo by Jaël Vallée on Unsplash
Valentine's Day is on Sunday, which probably explains why love is in the air throughout this week's edition of We Are: The Guard's Top Chill Music. It's not all romantic Zoom dinner dates, however. If you're planning on spending Sunday alone and eating quarantine snacks, I'm pleased to say there's something for you in today's playlist too. Without further ado, then, let's check in with the following chill vibes from Raveena, Blu Eyes, Black Coffee & DJ Angelo, and more.
-
RAVEENA – TWEETY
Just in time for Valentine's Day, Raveena returns with the magic "Tweety." The follow-up to 2020's Moonstone EP is a song about falling head over heels for someone – and loving every second of the trip – with Raveena bringing a childlike innocence to the music as she sings: "Blushing like I'm tweety bird/If you want me you can say the word."
BLU EYES – HALCYON
As someone who recently lost a grandparent, this song hit different. Blu Eyes pays tribute to her loved ones who helped to make her who she is today on the gorgeous "Halcyon." "I owe it all/I owe it all/To the ones that taught me to love big and strong," sings the Los Angeles star on the tender acoustic ballad, which fully moved me to tears.
BLACK COFFEE & DJ ANGELO (FEAT. JINADU) – LOST
South Africa's Black Coffee takes time out from working with the likes of Usher and Pharrell Williams to share the DJ Angelo collaboration "Lost." Clocking in at over six minutes, it's a hypnotic house anthem that reminds me of a more chill answer to "We Come 1" by Faithless, with Jinadu finishing the whole thing off with a captivating topline.
MYKEY – SWEET TOOTH
Sometimes love can be as addictive and destructive as candy cane. Just ask MyKey, the Rockville producer and singer-songwriter coming down from a sugar high on "Sweet Tooth." Written by MyKey alongside Marinelli, it's a lo-fi, jazzy lament about a cavity-inducing relationship that deserves a place in every Anti-Valentine's Day mixtape.
LUNA LI – CLOUD CASTLE
BRB, I'm floating.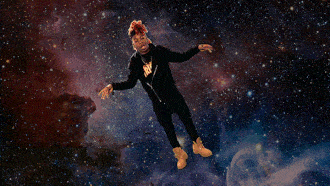 For more from Luna Li, check out jams EP.
PUMA BLUE – ALREADY FALLING
British singer-songwriter Puma Blue is unable to resist the pull of obsession on the suggestive, heady "Already Falling." "'Already Falling' was written about the intoxication of waking up with someone special," explains Puma Blue of the titillating, perfumed hymn, which is taken from his recent album In Praise of Shadows. Tune in and drop out.
NINA COBHAM – LO QUE PASÓ
Hailing from England, but raised in Spain, Nina Cobham invites us into her sultry underworld on her latest single "Lo Que Pasó." Described as a sister song of sorts to her previous offering, "Lo Que Pasó" is a bedroom-pop ode to getting over a toxic relationship, with Nina moving between English and Spanish over a seductive trap beat.
PUBLIC LIBRARY COMMUTE – MOONLIGHT
With Valentine's Day fast approaching, the romance keeps on coming courtesy of Public Library Commute's Conrad Hsiang. According to Public Library Commute, "Moonlight" was written after he moved and found himself in a long-distance relationship, with Conrad's aching, nostalgic feels bringing to mind a couple slow dancing under the stars.
STEVEDREEZ – DLMD
Having made his debut on We Are: The Guard in January with "IDK," Stevedreez is returning to our column this Friday with "DLMD." Coming to us through our friends over at Majestic Casual, "DLMD" is a glistening vibe about love and commitment, with Steve's smooth vocals forming like a heat mirage over a retro, sparkling pop production.
FLEECE – DO U MIND? (LEAVE THE LIGHT ON)
Canada's Fleece go in search of love – even if for one night only – on the sumptuous "Do U Mind? (Leave the Light On)." "This song is my attempt at explaining the intersection of love, isolation, and frustration that apps like Grindr make me feel," reveals Matt Rogers of the lush groover, which glimmers like teardrops in the moonlight.
-
Why not follow We Are: The Guard's Weekly Chart on Spotify for more? xo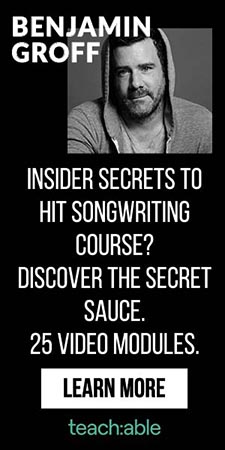 Jess Grant is a frustrated writer hailing from London, England. When she isn't tasked with disentangling her thoughts from her brain and putting them on paper, Jess can generally be found listening to The Beatles, or cooking vegetarian food.