TOP CHILL MUSIC - WEEK 13
While we need to stay inside for the sake of our physical health and the physical health of others, it's also essential we look after our mental health during this period of quarantine. It's not easy being away from friends and family and having our regular routines disrupted, but if we take time to indulge in activities that make us feel good about ourselves, we can and will get through this.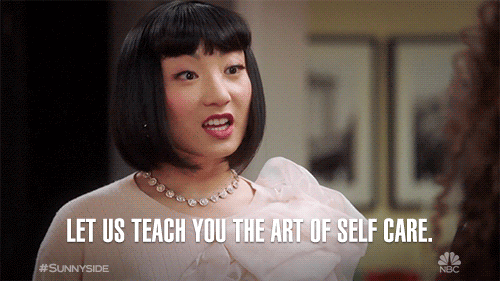 Of course, one of the things keeping us mentally balanced here at We Are: The Guard is music, which leads me on to the latest edition of Top Chill Music. As another weekend of lockdown approaches, feel free to join the team and me in engaging in a touch of self-care this Friday with the following selection of chill songs courtesy of Four Tet, TOKiMONSTA, Mac Miller, and more.
-
FOUR TET – INSECT NEAR PIHA BEACH
Four Tet's album quite honestly couldn't have come at a better time. Sixteen Oceans is nothing short of a tranquil oasis from start to finish, with the 16-song collection reaching arguably its most blissful high on "Insect Near Piha Beach" – a lush, string-laced composition that comes anchored by some of the most club-ready drums on the record.
GORDI – AEROPLANE BATHROOM
It's been an overwhelming few weeks, but thanks to Gordi, I've finally been able to have a good cry. "Aeroplane Bathroom" is the cathartically sad listen I so badly needed in my life, with Gordi revealing the sparse piano ballad – which follows up "Sandwiches" – was aptly written about isolation and the feeling of being "cut off from everything you know."
TONES AND I – CAN'T BE HAPPY ALL THE TIME
Ever listened to a song that made you want to slam the brakes and pull over to the side of the road? Because, yeah – this is one of those songs. Tones and I has completely stopped me in my tracks with "Can't Be Happy All the Time" – a crushing a cappella ballad about the struggles of fame that showcases T&I's astonishing vocal and emotional range.
LÅPSLEY – SPEAKING OF THE END
Every time I listen to Låpsley, it's like being scooped up by a pair of healing hands. The British act is pure musical therapy, with Holly Fletcher delivering once again on "Speaking of the End." The closing cut from her recent album Through Water is a meditative ballad about transition, with a piano ringing out behind Låpsley as she sings of new beginnings.
JEREMY ZUCKER – JULIA
It's never easy letting go of a relationship, but Jeremy Zucker is reaching a sense of closure on "julia." The follow-up to "not ur friend" is a weightless ballad that genuinely made me feel like I was floating through space in full astronaut gear, with Jeremy working through his feelings toward his ex with a peaceful sense of detachment and resolve.
P.S. Seriously – what is it about Julias?
TOKIMONSTA – RENTER'S ANTHEM
Between rising house prices and stagnant wages, being a millennial is a struggle. TOKiMONSTA is urging us to throw our anxiety to the sky, however, on her latest single "Renter's Anthem." "Are you hanging on?" repeatedly asks a voice on the Oasis Nocturno cut – a euphoric chiller that'll have you sweating out your troubles on the dance floor.
ORION SUN – LIGHTNING
This is completely soul-shifting. Ahead of the release of her debut album Hold Space for Me, Orion Sun has shared "Lightning." The Philly native reveals the song is about the experience of becoming homeless, with warm droning synths and jazzy piano flourishes surrounding Orion Sun as she movingly balances the poetic and the deeply personal.
SHURA (FEAT. IVY SOLE) – ELEVATOR GIRL
Is it getting hot in here, or have I simply been playing too much Shura? The British artist is sending temperatures soaring with her latest single "elevator girl." The Ivy Sole-featuring cut blends 60s-style indulgence with late-90s R&B for a luxe listen like no other, with Shura full of furtive exhilaration as she tells of inviting a girl back to her hotel room.
GOLDA – DEAR LOS ANGELES
golda is the definition of a storyteller. Born to Ukrainian parents and raised in Chicago and San Diego, the artist details her journey to the City of Stars on "Dear Los Angeles." "Dear Los Angeles, you're breaking me down," sings golda on the deftly soft folk ballad – a song about the broken promises and shattered dreams that have come to define La La Land.
MAC MILLER – FLOATING
It's always a bittersweet experience listening to Mac Miller, especially when the music is as gorgeous as this. Featured on the deluxe version of his posthumous LP Circles, "Floating" is as dreamy and otherworldly as the title suggests, with Mac sounding totally at peace he sings of getting away to "a place right up above the clouds." Bittersweet, like I said.
-
Until next time, follow We Are: The Guard's Weekly Chart on Spotify for more. x
Photo by Ksenia Varapaeva on Unsplash
Jess Grant is a frustrated writer hailing from London, England. When she isn't tasked with disentangling her thoughts from her brain and putting them on paper, Jess can generally be found listening to The Beatles, or cooking vegetarian food.