GET YOUR VIBES ON WITH THE TOP CHILL MUSIC OF THE WEEK
As another week of quarantine draws to a conclusion, I think it's time to indulge in a lil' chillaxing. I'm not sure about you, but I've damn well had enough of thinking about the plague for a minute. I mean, it's Friday, so let's switch off CNN (or whatever your news channel of choice is) and zone the 'eff out with the latest dose of We Are: The Guard's Top Chill Music. Just run a bath, light some candles, and enjoy the following chill vibes from Kygo & Zak Abel, Kehlani, Bazzi, and more.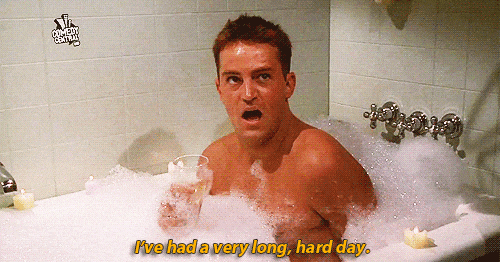 -
KYGO & ZAK ABEL – FREEDOM
Kygo's music has always been a light in dark times, but now more than ever, the tropical-house legend is drop-shipping a much-needed supply of feel-good vibes in the form of "Freedom." The follow-up to "I'll Wait" is another emotionally melodic bop from the artist also known as Kyrre Gørvell-Dahll, with guest vocalist Zak Abel's soulful grit binding with Kygo's dexterously placed builds and drops for an uplifting soul-searcher like no other.
TOM MISCH & YUSSEF DAYES (FEAT. FREDDIE GIBBS) – NIGHTRIDER
This is FRESH! TO! DEATH! Classically trained musician Tom Misch and experimental drummer Yussef Dayes join forces with the legendary Freddie Gibbs on "Nightrider," the latest single to be unveiled from their recent album What Kinda Music. With Tom's cool, calm, and collected vocals cruising at low altitude over Yussef's taut, polished grooves, "Nightrider" is a slick slow-roller that sounds like a one-way ticket to the jazz heavens.
KEHLANI – EVERYBODY BUSINESS
Having found fame on America's Got Talent at the age of 16, Kehlani is used to growing up in the limelight more than most. The R&B crooner reveals she's over being regarded as public property, however, on her latest single "Everybody Business." Written about the constant headlines and tweets generated by her personal and love life, it's a heart-spilling feeler that incorporates a nostalgia-inducing flip of "Frontin'" by Pharrell Williams.
BAZZI – I GOT YOU
Let me tell you: Renee Herbert is ONE lucky lady! Not only does she have the best abs on Instagram, she has the best boyfriend too. Just a few weeks on from dropping "Renee's Song," Bazzi is already back today with another song dedicated to his long-term model girlfriend in the form of "I Got You." Written over a day in quarantine, it's a beat-speckled R&B beauty that wraps around you like a warmly everlasting hug.
VICTORIA MONÉT – DIVE
That moment when you realize this sensuous, horn-laden confection from Victoria Monét is most definitely *not* about deep-sea diving LMAO: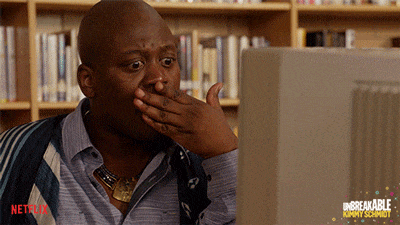 TATE MCRAE – YOU BROKE ME FIRST
Tate McRae reminds us she's one to watch on "you broke me first." The Billie Eilish associate's latest single creeps up on you like a silent assassin, grabbing you by the throat when you least expect it, with Tate's pillowy soft, vulnerable vocals giving way to a surprisingly dark, hard-hitting bassline that points to the intense drama unfolding in the lyrics: "But I don't really care how bad it hurts/When you broke me first." SHOOK!
CAUTIOUS CLAY (FEAT. ALEX ISLEY) – REACHING
It's starting to feel like summer is all but canceled this 2020, but not if Cautious Clay can help it. The soul crooner is bringing a much-needed dose of vitamin D to our lives with his latest single, the Alex Isley-featuring "Reaching." Written for HBO's Insecure, it's a glowing sunbeam of a song that belies its lyrical content, with Cautious and Alex taking the role of an arguing couple who seem unable to resist each other despite their toxic relationship.
MOULLINEX (FEAT. GPU PANIC) – LUZ
Since we're unable to get to the dance floor right now, Portugal's Moullinex is bringing the dance floor to us on "Luz." Clocking in at just under four minutes, it's a lush, dreamy swirl of melodic-house that feels at once cathartic and entirely connected to the world, with the song coming paired with a must-watch video that captures a variety of artists performing on their roofs, from their balconies, and at their windows while in self-isolation.
AYELLE – OVERTIME
FACTS: Ayelle has to be one of the most consistent artists I've covered here at We Are: The Guard. Every song the New York City act releases quietly bangs, and her latest single is no exception. Written about that moment when you realize a casual relationship is turning into something more serious than you previously expected, "Overtime" is a softly pulsating piece of beat-tinged R&B that really allows Ayelle's top-shelf vocals to shine.
TASHA – BUT THERE'S STILL THE MOON
The world is a slipstream of uncertainty and despair at the moment, but Tasha is finding peace in life's grand inevitabilities on her lushly felicitous latest single. "But there's still the moon/And I still really love the color blue/And after the quiet comes/I still have my baby's sleepy hum," croons the Chicago musician on "But There's Still the Moon" – a tender cradle song about holding on to whatever (and whoever) you can during hard times.
-
Why not follow We Are: The Guard's Weekly Chart on Spotify for more chill vibes? x
Photo by Pâmela Lima on Unsplash
Jess Grant is a frustrated writer hailing from London, England. When she isn't tasked with disentangling her thoughts from her brain and putting them on paper, Jess can generally be found listening to The Beatles, or cooking vegetarian food.