TOP CHILL MUSIC - WEEK 33
There's something kind of bittersweet about this time of year.
While it's sad to think that summer will soon be over, it's definitely nice to be able to ease up the pace following three months of non-stop fun in the sun.
With fall on the distant, golden horizon, then, why not join us in winding down summer in soothing style this Friday with the latest edition of We Are: The Guard's Top Chill Music?
Featuring Fink, Cashmere Cat, TRACE, The Japanese House, Sigur Rós, and more, the following playlist has something for everyone!
-
FINK – WE WATCH THE STARS
Fink is looking to the night sky for inspiration on his ambitious new single "We Watch the Stars." "I pictured myself on my back in my parents' garden in West Cornwall – watching the stars come out as the sun goes down – and wrote the song from there," says the British musician of the eight-minute composition, a hypnotic, almost primal symphony that genuinely left me feeling reconnected with the universe.
CASHMERE CAT – EMOTIONS
It's been a while, but Cashmere Cat is back and aiming straight for the feels with "EMOTIONS." The lead single from the Norwegian native's forthcoming album Princess Catgirl is a radically adorable piece of music that acts as a theme song of sorts for the Cashmere Cat-conceived character of the same name, with Magnus August Høiberg delivering a genuinely affecting production by way of PC Music-esque vocal chops and hyper-melodic synths.
THEO BARD – FORGET
British singer-songwriter and producer Theo Bard weaves a tragic tale of lost love on his affecting new single. "Last night I heard you/Make love to someone new/In the next-door room," begins "Forget," with Theo mangling hearts from the off with his combination of plaintive, impactful storytelling and melancholy electronics.
TRACE – CRUSHING
There's no shortage of songs about unrequited love, but We Are: The Guard favorite TRACE is flipping the switch on her dreamy latest single. Over a skittering bedroom-pop beat, listen as the Los Angeles artist sings about being on the receiving end of highly unwanted advances on "Crushing," with her breathy vocals coming underpinned by a bite of arrogance and bravado.
THE JAPANESE HOUSE – LILO (LIVE)
Exclusive footage of me having an emotional breakdown on my lilo while listening to this live version of The Japanese House's "Lilo":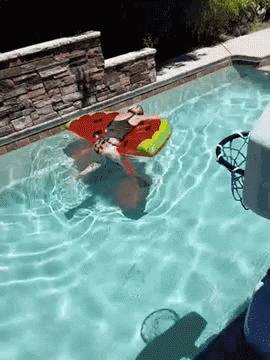 R.LUM.R – BOYS SHOULD NEVER CRY
On his latest single, R.LUM.R states that "boys should never cry," but something tells me that you'll be doing exactly that as soon as you listen to this devastating R&B ballad. "Boys should never cry/Keep it all inside/Never cross that line/Boys should never cry," sings the Nashville crooner on the cut, a raw, gut-wrenching exploration of the effects of toxic masculinity on men's mental health that positions R.LUM.R's vulnerable vocals front and center.
LOST FREQUENCIES – SUN IS SHINING
Just in time for the end of August, Lost Frequencies returns with "Sun Is Shining." It's an indefinitely smooth, soulful piece of music that the Belgian producer reveals on Instagram samples "The Sun Is Shining Down" by JJ Grey & Mofro – a song that you may recognize from Season 3, Episode 13 of House of Cards – with the groovy deep-house vibes making for a perfect conclusion to summer 2019.
MXMS – GRAVEDIGGER (CABLE REMIX)
It's no secret that we're big fans of MXMS here at We Are: The Guard, but it's CABLE who's commanding our attention with this eerie remix of "Gravedigger." The mysterious producer is sure to send you into a trancelike state with this five-minute mood piece, with heavy bass thuds and crashing snare drums inducing a kind of clubby catatonia beneath MXMS frontwoman Ariel Levitan's ghostly vocal chops.
RUBY HAUNT – JEUNE
Ruby Haunt, the Los Angeles duo comprising of Wyatt Ininns and Victor Pakpour, return to We Are: The Guard with the utterly mesmerizing "Jeune." The latest single to be unveiled from the band's forthcoming album The Middle of Nowhere is a shoegaze-style mantra that emotionally resonates like a late-summer sunset, with the chant-like lyrics coming accompanied by a truly transfixing wall of guitars.
SIGUR RÓS – SLEEP 6
And so we conclude this week "Sleep 6" by Sigur Rós. Clocking in at just over eight minutes, it's an intensely hypnotic piece of drone music that forms part of the Iceland band's recent mixtape Sigur Rós Presents Liminal Sleep. "We like the fact that sleep remains defiantly mysterious; something we all do – all need to do – but can't ever get fully inside," write Sigur Rós. "This playlist is a modest attempt to mirror the journey of a sleep cycle, with its curves, steady states, and natural transitions."
-
Follow We Are: The Guard's Weekly Chart on Spotify for more chill vibes! x
Photo by Andressa Voltolini on Unsplash
Jess Grant is a frustrated writer hailing from London, England. When she isn't tasked with disentangling her thoughts from her brain and putting them on paper, Jess can generally be found listening to The Beatles, or cooking vegetarian food.