TOP CHILL SONGS - WEEK 14
With so much going on in the world, it's important that we take the time out to "switch off" every so often. And while we all have our different ways of relaxing – from yoga to deep breathing techniques – for those of us here at We Are: The Guard, there's no better way to de-stress than by listening to our favorite music. As another working week draws to a conclusion, then, feel free to join us in unwinding ahead of the weekend with the latest edition of Top Chill Songs, featurin Jai Wolf, RY X, Dezza, Plastic Toy & DJ Snake, Cuco, and plenty of other artists.
-
JAI WOLF (FEAT. DRESAGE) – BETTER APART
I'm increasingly convinced that Jai Wolf can do no wrong. The New York City producer tries his hand at a more chart-friendly sound on "Better Apart," and I'm pleased to say that the results are nothing short of dazzling. Of course, the guest vocals from We Are: The Guard favorite Dresage most definitely help in making the song "pop," but it's Jai's sparkling sense of skill and versatility that's ultimately taking "Better Apart" to the next level.
BARRIE – SATURATED
Falling in love is one of the most overwhelming feelings in the world, and it's that feeling that Brooklyn band Barrie are channeling into the latest single to be unveiled from their forthcoming debut album Happy to Be Here. "I'm saturated with you, with you," sings Barrie Lindsay on "Saturated" – an engulfing ode to obsession that envelops you like a teenage crush.
RY X – YAYAYA
Just under five months on from the release of "YaYaYa," RY X returns this April with the official video. Directed by RY X and Dean Bradshaw, the black-and-white clip is very much a study of feminine and masculine energies and their relationship with nature, with shots of exploding vases coming contrasted with shots of RY  X holding a bouquet of burning flowers.
PALMISTRY – WATER
It's been a while, but Palmistry returns at long last this April with "Water." The first single to be unveiled from the London artist's forthcoming second album Afterlife – due out in May – is an aptly fluid piece of music that was produced by none other than SOPHIE, with her signature wonky, off-kilter dancehall beats making for a perfect match to Palmistry's liquidy vocals.
DEZZA – COSMOS
Actual footage of me listening to "Cosmos" by Dezza: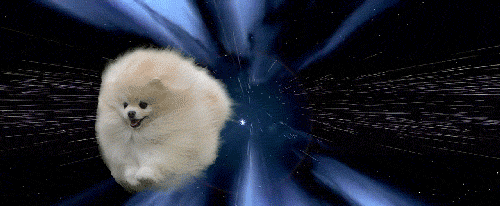 OKAY KAYA – BELIEVE (CHER COVER)
I'm going to come right out and say it: "Believe" by Cher is one of the most underrated songs of the century. Clearly, Okay Kaya agrees with me on this one, since the New York artist has covered the track to coincide with her recent signing to Jagjaguwar. Be warned, however, that this version sounds nothing like the original, with Okay Kaya instead completely making the song her own with a hauntingly gloomy production reinvention.
PLASTIC TOY & DJ SNAKE – TRY ME
"Try me" is very much a gift that keeps on giving. Having first unveiled their collaboration three weeks ago, French producers Plastic Toy and DJ Snake return this Friday with the emotive official video. Directed by Moonkey Creative, the clip focuses on the relationship between a couple of plastic figurines, with the visual managing to breathe a surprising amount of life into the toys as the moving narrative progresses.
CUCO – HYDROCODONE
Having recently signed a seven-figure deal with Interscope, Cuco returns this April with "Hydrocodone." It's a woozy piece of bedroom-pop music that the Hawthorne artist reveals that he wrote while recovering from his car accident last October, with Cuco's signature melodic heartache coming rendered through a haze of painkillers and prescription drugs.
OMAR APOLLO – FRIENDS
There's no pain in the world quite like unrequited love. Just ask Omar Apollo, the Indiana artist who's coming to terms with the fact that he's developed feelings for someone who hasn't developed feelings for him back on his latest single "Friends" – a devastatingly aching acoustic ballad that hears Omar singing: "You just thought, I just wanted to be friends."
IRIS – ROMANCE IS DEAD
iris disputes the idea that romance is dead on her melancholy latest single. "Who can say romance is dead when I see strangers running into each other's arms," sings the Bergen artist with airy conviction against a backdrop of acoustic and electronic flourishes on "romance is dead" – a diaristic dark-pop beauty that features on her forthcoming EP a sensitive being.
-
Follow We Are: The Guard's Best Chill Daily! to keep the good vibes flowing. x
Photo by Hai Phung on Unsplash
Jess Grant is a frustrated writer hailing from London, England. When she isn't tasked with disentangling her thoughts from her brain and putting them on paper, Jess can generally be found listening to The Beatles, or cooking vegetarian food.