TOP CHILL SONGS - WEEK 22
Even though there's still technically three weeks to go, now that we're in June, it's really starting to feel like summer has arrived. It's no doubt going to be a busy few months for us all, with endless barbecues, vacations, parties, and more to look forward to. Between all of this socializing with friends and family, however, it's important that we find time for ourselves to sit back, relax, and soak up the change in season. Ahead of what's likely going to be a jam-packed weekend, then, why not take a moment to treat yourself to some much-deserved personal space this Friday with the latest edition of We Are: The Guard's Top Chill Songs?! Just grab your headphones and an ice-cold beverage (alcohol is permitted), and enjoy the following tracks from Always Never, Vancouver Sleep Clinic, Helado Negro, and more.
-
JAMES BLAKE – DON'T MISS IT
James Blake has shared his new single and the follow-up to January's "If the Car Beside You Moves Ahead." "Don't Miss It" is a transfixingly lush piano ballad that finds the British artist – who recently released a statement criticizing those who refer to his music as "sad boy" – opening up about his battle with anxiety and depression, with James adding that he's determined to not let this battle stop him from living a full life: "I could sleep whenever I like/I could leave in the middle of the night/But I'd miss it/Don't miss it/Don't miss it like I did."
ALWAYS NEVER – NO GOOD
Is there something in the water in Toronto?! As the Canadian city is pumping out dark, sexy bedroom R&B like no other. Case in point: Always Never. Following in the footsteps of The Weeknd, dvsn, and more, this enigmatic two-piece are setting the vibe with the moody, hard-hitting "No Good," which serves as the latest single to be unveiled from their forthcoming debut album, due out later this year.
ELEMENT (FEAT. KHAMARI) – YOU
It doesn't get much wavier than this. Brooklyn producer Element is catching some serious vibes on his ultra violet latest single. Pairing the powerhouse croon of Element's East Coast compatriot Khamari with a crystalline night sky of synths, "You" is a straight-up future R&B opus that's taking prime place on our after dark playlist.
MITCH GEIST – NICE & SLOW
Massachusetts producer Mitch Geist is taking it "nice & slow" on his smooth latest single. Featuring a chopped-and-screwed Bruno Mars vocal sample laid out over a bed of improvisational jazz piano keys and funky beats, this effortlessly cool two-minute instrumental has got us feeling some type of way.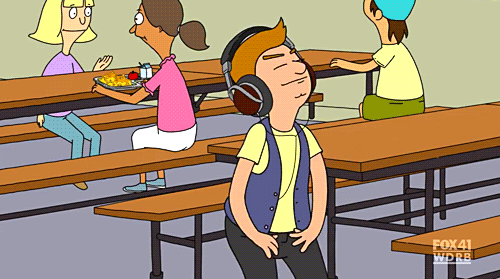 VANCOUVER SLEEP CLINIC – SILVER LINING
Following a 12-month legal battle with his ex-record label – a period that left him with severe anxiety – Vancouver Sleep Clinic is back and sounding bigger than ever on his latest single. "Silver Lining" is a propulsive piece that finds the Brisbane producer at his most discordant and cacophonous to date. It's still devastating at its emotional core, though, with Tim Bettinson telling Hunger Magazine that song is "about watching someone become too good for you."
HELADO NEGRO – COME BE ME
Helado Negro first introduced us to the scintillating sounds of "Come Be Me" last summer, when he released it as part of Adult Swim's Singles series. One year on, and the Brooklyn musician is giving us an excuse to revisit the lush, incandescent chillwave groove all over again by sharing the official video, which was directed by David Merten, and sees Helado reciting the song's lyrics down a telephone in various locations.
GENTS – EMPTY SHELL
Millennial disenchantment has never sounded quite so sumptuous as it does on this latest single from GENTS. The Danish duo continue to bring a certain decadence to existential matters à la Tears for Fears on "Empty Shell," a luxurious ode to disillusionment ("Now I find it hard to believe/That I will find my field of expertise/I just wanna be good at something") that comes paired with a neon-drenched official video as directed by Gustav Korda.
DANIEL WILSON – THE FLIGHT
Daniel Wilson is spreading his wings and taking off into the heavens on his grandiose latest single. The Michigan gospel soul musician – who's previously written and produced for The Weekend, GRYFFIN, AURORA, K.Flay, ZHU, and more – has created a piece of art that sounds as if it's not of this world with "The Flight," a beatific piano ballad that showcases Daniel's celestial dulcet tones like never before.
LYKKE LI – SEX MONEY FEELINGS DIE
Lykke Li season approaching! Ahead of the release of so sad, so sexy next Friday, the Swedish artist has shared "sex money feelings die." The song hears the 32-year-old continuing to explore her more hedonistic, self-destructive side – last unleashed in the X-rated videos for "deep end" and "hard rain" – with Lykke singing about humanity's four biggest obsessions over a trapped-out production courtesy of Malay, Jonny Coffer, and her partner Jeff Bhasker.
PADDY – THIS LOVE
There isn't all that much that we can tell you about the elusive Paddy and his (their?!) debut single "This Love," other than the fact that it's not a cover of Maroon 5, and, oh, it's very, very good. As in, stopped-us-in-our-tracks good. With hypnotic vocals hanging like clouds of smoke over trap-indebted beats and low-slung basslines, "This Love" is a captivating introduction to this social media shy act.
-
Until next week, don't forget to follow We Are: The Guard's Best Chill Daily on Spotify for more! x
Photo by Stephany Lorena on Unsplash
Jess Grant is a frustrated writer hailing from London, England. When she isn't tasked with disentangling her thoughts from her brain and putting them on paper, Jess can generally be found listening to The Beatles, or cooking vegetarian food.