THE 10 TOP CHILL SONGS ON THE BLOGOSPHERE THIS WEEK
Happy Friday, everyone! With the working week finally drawing to a conclusion, it's time to relax and unwind into the next couple of days with the chillest vibes on the blogosphere! Headphones at the ready, then, as it's time to check out the latest dose of We Are: The Guard's Top Chill Songs below *points down*!
-
SNOH AALEGRA – LOST YOU
Following on from the announcement of her third album TEMPORARY HIGHS IN THE VIOLET SKIES – which is set to feature Pharrell Williams and Tyler, the Creator, among others – Swedish purveyor of feels Snoh Aalegra returns with "LOST YOU." It's a sultry, aching piece about being addicted to a toxic relationship, with distorted electronic drums accompanying Snoh as her voice dances like perfumed vapors: "Even though I know it ain't right/Said I wasn't gon' spend the night/Here I am right back with you."
KINGS OF CONVENIENCE (FEAT. FEIST) – CATHOLIC COUNTRY
Norwegian acoustic duo Kings of Convenience and Canadian indie icon Feist are making for a match made in heaven on the delightful "Catholic Country." The latest single to be unveiled from Kings of Convenience's recent album Peace or Love is a minimal ode to falling in love with a stranger in a foreign city. Erlend Øye and Eirik Glambek Bøe's rhythmic strums, meanwhile, lend the song a bossa-nova tinge, with "Catholic Country" serving as nothing short of a glorious summer listen.
FORESTER – THE FLOOD
Forester is fast becoming a favorite here at We Are: The Guard. Just a few weeks on from sharing "Symphony," the California outfit – who's signed to Kygo's Palm Tree Records – returns this Friday with "The Flood." "'The Flood' is about the importance of leaning on the people you trust," reveal Xander Carlson and David Parris of the gorgeously calming cut, which hears Forester surrounding their emotionally wrought words in the kind of peaceful embrace their label boss is best known for. Beautiful.
THE MARÍAS – LITTLE BY LITTLE
It doesn't get much better than The Marías lead singer María Zardoya singing in her native language, let me tell you. The Puerto Rico native is at her most captivating to date on "Little by Little." The latest single to be unveiled from CINEMA is a seductive ode to giving everything to your lover, with luscious grooves backing María as she code-switches between English and Spanish with enchanting ease: "You got the moonlight stuck in your teeth/You got me tongue-tied tryna gеt it/Little by little."
DON TOLIVER (FEAT. KALI UCHIS) – DRUGS N HELLA MELODIES
Exclusive footage of me listening to this song: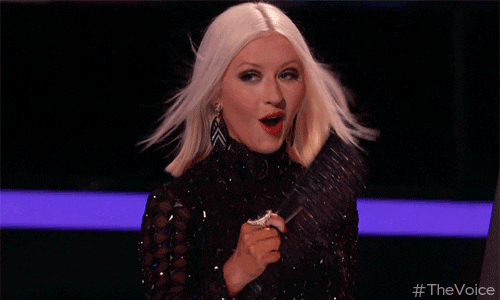 HOTEL DECOR – I CAN'T EVEN REMEMBER
Introducing Hotel Decor, the Canadian artist inviting us into his psychedelic alternate universe on his latest single "I Can't Even Remember." Featured on Hotel Decor's recent EP Could It Take Me Any Longer, "I Can't Even Remember" is very much a vibrant sensory experience that can be filed alongside the likes of Toro y Moi and Washed Out. Written about Hotel Decor's short attention span, "I Can't Even Remember" is a hallucinatory dreamland that will leave you feeling comfortably numb.
CAMERON FORBES – IF I WAS WHITE
This is vital listening. Cameron Forbes reflects on the fears and injustices faced by his Black brothers and sisters on a daily basis on "If I Was White." "My intention with the song is to have continued conversations around learning how to be more compassionate to each other. And I hope that the song honors the voiceless, and the ancestors who aren't here to grieve and share their own pain," writes Cameron of the gut-wrenchingly soulful ballad, which marks the arrival of a pivotal new voice.
THE LAGOONS – DIAL TONES (VOICEMAIL)
The Lagoons is reminding us of the importance of getting out there and changing ourselves for the better on "Dial Tones (Voicemail)." "Ultimately, it's about finding yourself," writes the California band of the cut. "It's about the battle between passively hoping your prayers will be answered versus going out and finding answers." Sounding like a faded polaroid slowly coming back to life after decades hidden under mounds of dust, "Dial Tones (Voicemail)" is very much a sign to chase our dreams.
V!CTORIA – PETRICHOR
There's nothing quite as reassuring as petrichor, the scent produced when rain falls on dry soil. Just ask V!ctoria, the 15-year-old artist hailing from New York City who's bringing to life that sweetest of summer fragrances on her latest single "Petrichor." Clocking in at three minutes exactly, "Petrichor" is a comforting lo-fi acoustic ballad that reminds me of Khalid, Arlo Parks, and beabadoobee's earliest works, with the song recently earning a spot on Spotify's flagship playlist New Music Friday.
MUI ZYU (FEAT. JETT KWONG) – HOI FAA
Having debuted on the blogosphere earlier this year with "Pour a Brain," Hong Kong-born, London-based mui zyu returns this Friday with the lucent "hoi faa." According to mui, "hoi faa" is an exploration of growth and decay, and how all beautiful things must rot and die, eventually. Bringing together mui's surreal, phantasmagorical lyrics and wisps of guzheng courtesy of Los Angeles act Jett Kwong, "hoi faa" is a sweeping, swooning step into this rising artist's crystalline cinematic universe.
-
Follow We Are: The Guard's Weekly Chart for more chill vibes from the blogosphere! xo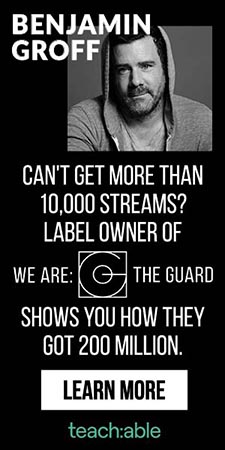 Jess Grant is a frustrated writer hailing from London, England. When she isn't tasked with disentangling her thoughts from her brain and putting them on paper, Jess can generally be found listening to The Beatles, or cooking vegetarian food.