TOP CHILL SONGS: THE 10 BEST VIBES OF THE WEEK
Photo by November Ultra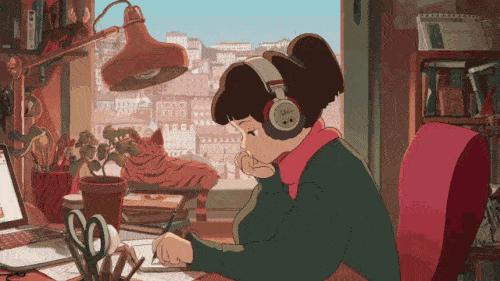 That was a scary few days, huh, chillheads?
On that note… While we recover from YouTube copyright claims almost ruining our lives for good, it's time for the latest edition of We Are: The Guard's Top Chill Songs, featuring November Ultra, Layzi, Florist, and plenty of other favorites!
-
NOVEMBER ULTRA – COME INTO MY ARMS
Following the release of her debut album, bedroom walls, in April, French singer-songwriter November Ultra continues to make us feel comfort like no other on "come into my arms." "'come into my arms' is a lullaby about slowing down, asking for help, and taking the time to breathe," November says in a press release. "I wrote it to soothe myself, and it magically soothed others. Vive la musique." A safe space built out of a voice, a piano, and very little else, "come into my arms" is timeless in its gorgeosity.
LAYZI – SHOP AROUND
While we may have briefly lost Lofi Girl on YouTube over the weekend, Layzi's Carissa Myre quickly stepped in to fill our needs for study beats with her latest single, "Shop Around." Coming to us via Spirit Goth Records, "Shop Around" is a soft, melancholy vibe about the anxiety of not feeling good enough for a lover. "Baby/Would you tell me/If you wanted to shop around?" questions Carissa in the first verse, with the Boston act sounding like Ariana Grande if she was transmitting to us from a lonely anime bedroom.
FLORIST – FEATHERS
Florist frontperson Emily Sprague is learning to let go on her latest single, the soothing "Feathers." The follow-up to "Sci-fi Silence" is an Americana-tinged ode to giving up control. "This song is a meditation on the cycles we follow all throughout our lives," Emily says in a statement. "The fears and the dreams that sculpt our journey through this experience of life on earth, and our continually shifting perspective along the way." A lap-steel-laced lullaby, "Feathers" is as calming as a leaf floating downstream.
BRIJEAN – CALDWELL'S WAY
Everybody experiences a sense of loss at some point in their lives, but occasionally it isn't a person you're mourning, but a home. A place. A community. Brijean is processing this form of grief on their latest single, "Caldwell's Way." Written after Brijean had to leave the Bay Area following the sudden loss of their loved ones, "Caldwell's Way" is a cosmic piece of retro-pop that hears their sorrow coming swept up in exquisitely grandiose strings: "I'm only miles away/Maybe I'm just feeling lonely."
HOPE TALA – IS IT ENOUGH
The last few weeks and months have been enough to make even the most unwavering, unshakeable optimist question their belief in humanity, with Hope Tala looking for some kind of light amid the darkness on "Is It Enough?" "I've always wanted to write a song about the things I care about, but it took a long time to work out how I could do that in a way that felt true to me, my storytelling style, and my artistry," says Hope in a statement of the cut – a profound, thoughtful muse on the state of, well, everything.
BATHE ALONE – ONCE MORE
Having made a name for herself with Last Looks, Atlanta singer-songwriter Bathe Alone continues to immerse us in her coruscating cinematic universe on "Once More." According to Bathe Alone, "Once More" started life as music for a milk commercial. "They hated the reverb on my electric guitar – the same guitar tone I have plastered all over my first record – so I brought it to my producer Damon," she adds of the cut, with the twinkling bit of dream-pop sounding like a long-lost page from Taylor Swift's folklore.
WET – TURN THE LIGHTS DOWN LOW
New York City's Wet has been counting down to the release of their Pink Room EP for a few weeks now, with Kelly Zutrau and co sharing the final single from the seven-song set today in the form of "Turn the Lights Down Low." Produced with Reed Black, "Turn the Lights Down Low" is an intimate, personal meditation on loneliness and the search for human connection, with Kelly crashing into our chests as she sings: "Turn the lights down low so that they disguise me/Let my fingers hold but not too tightly."
GEORGE GRETTON (FEAT. LUNA PINES) – DOWN TO EARTH
British singer-songwriter George Gretten is "trying to make his way to the ordinary world" on his curious latest single, "Down to Earth." Featured on his forthcoming EP, Ordinary Life, "Down to Earth" was written by George during the height of the COVID-19 lockdown. "I remember spending a lot of time hoping that ordinary life would return but worrying about my place in it after everything had frozen," continues George of the cut, with the Mammal Sounds signee delivering an intoxicating transmission from The Deep.
NIKI – OCEANS & ENGINES
She recently made her return with "Before" – a song that felt like a long, healing exhale – and this July, NIKI is back with the devastatingly sweeping "Oceans & Engines." According to NIKI, "Before" was written when she was a teenager about "a first love moving away for good." "It is massively dramatic and long with a naïveté and innocence I look back on fondly now at 23," adds NIKI of the cut – a crushingly swirling ballad that hears the 88rising act bringing to life her heartache with the minute detail of Taylor Swift.
DWY – SOLID GOLD
SMOTHER! ME! IN! THIS! SONG!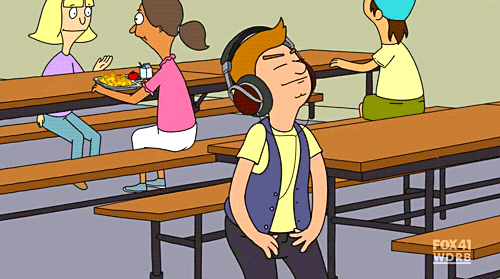 -
Follow We Are: The Guard on Spotify for plenty more music! xo
Source:
Lofi Girl GIF
Bob's Burgers GIF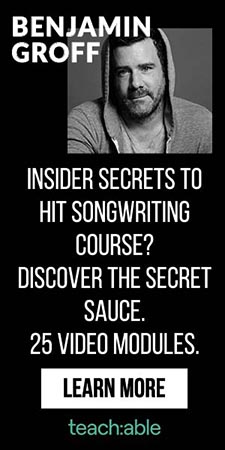 Jess Grant is a frustrated writer hailing from London, England. When she isn't tasked with disentangling her thoughts from her brain and putting them on paper, Jess can generally be found listening to The Beatles, or cooking vegetarian food.