BEST CHILL MUSIC: 10 SONGS FOR A SUMMER STATE OF MIND
Photo by NIKI
Happy Friday, everybody! As the second weekend of June fast approaches, I hope you're beginning to get into the swing of things this summer. Call me optimistic, but now that our lives are starting to return to normal in terms of the pandemic, it really feels like this could be a good one. With the countdown to 5 o'clock officially on, then, feel free to accompany me in getting into a summer state of mind with the latest edition of We Are: The Guard's Best Chill Music, featuring NIKI, Laufey, Brijean, and seven other favorites!
-
NIKI – BEFORE
Just a few months on from becoming the first Indonesian woman to perform at Coachella, NIKI is returning today with her achingly despairing latest single, "Before." "'Before' is the irresolute ending to my very first love story. I wrote it as a means to create the kind of closure I never had," explains the 88rising signee in a press release. With NIKI's vocals bleeding emotion over an eighties-tinged dose of softly propulsive synth-pop, "Before" is an ode to letting go that feels like a long, healing exhale.
LAUFEY – FRAGILE
Coinciding with the announcement of her debut album, Everything I Know About Love – a 12-song collection coming to us via AWAL – Icelandic cellist and singer-songwriter Laufey has shared the gently gyrating "Fragile." "Grew up in a case of fragile glass/But hammer away, it's time to crash," sings Laufey, her voice sounding equally rich and weightless as she sets the tone of the song. A bossa-nova-leaning lullaby about embracing the soft innards of vulnerability, "Fragile" is for sensitive souls everywhere.
BRIJEAN – OOO LA LA
Arriving in time for summer, Oakland duo Brijean is sharing the sultry "Ooo La La." Featured on their forthcoming EP, Angelo – a nine-song set that came together during a period of grief – "Ooo La La" is a torrid groove that melts in the hands like soft putty left out in the sun too long. Brijean: "We wrote this song while sitting on top of a floral motel bedspread – the kind that makes you itchy and is mostly made of plastic – thinking about a glamorous vacation, bookmarked by short walks and movie marathons."
FLORIST – SCI-FI SILENCE
It can be easy to lose faith in love after getting hurt or betrayed, but New York City's Florist is learning to trust again on the deeply, deeply exquisite folk ballad "Sci-fi Silence." "'Sci-fi Silence' is a love song about the mystical forces that attract us to one another," says Florist's Emily Sprague of the cut, which glistens and dapples like a sunset over an ocean. "It is also a reflection on our impermanence and the acceptance that it is worth it to invite love and connection into our lives even for just a moment."
SAN HOLO & JAI WOLF – WE WILL MEET AGAIN
They recently shared the stage at Red Rocks Amphitheatre alongside Manila Killa and Tsu Nami, and this Friday, San Holo and Jai Wolf are coming together in musical form on the glowingly exuberant "We Will Meet Again." Clocking in at just under three and a half minutes, "We Will Meet Again" is a song about human connection that feels extra potent as we emerge from the pandemic. With San and Jai's respective styles uniting in radiant fidelity, "We Will Meet Again" is emotive electronic dance music at its finest.
LITCHE (FEAT. ANNA) – COLOUR OF YOU
He  recently went in search of human bond on the Yibby-featuring "Bad Connection," and it looks as though Australia's Litche has finally found it on the tranquil "Colour of You." Collaborating with Anna, Litche explains in a statement that "Colour of You" "represents a dream where one person in a relationship is inspired to take on some of the best qualities and 'colours' of the other person's life." With glassy synths gently glitching beneath Anna's airy vox, "Colour of You" is a soothing song of personal growth.
MILK JENNINGS (FEAT. SAM COHEN) – LATE NIGHT
There's something about a summer night that feels full of hope, nostalgia, and potential, with Seattle's Milk Jennings very much capturing this on his new single, the sultry "Late Night." A duet with Apollo Sunshine's Sam Cohen, "Late Night" hears Milk stitching together memories of childhood atop sixties-esque guitars that undulate like a heat mirage. "Ooooo, it's a late night/I need a record to shut my eyes," sings Milk, his voice effeminate and balmy. "Ooooo, it's a late night/Make it a sweet one, a lullaby."
PETER FENN (FEAT. ELIO) – I DON'T KNOW
He's been writing songs ever since he split up with his high-school girlfriend, and today, Los Angeles troubadour Peter Fenn is continuing to explore heartache in its various forms on "I Don't Know." The follow-up to "Against Your Tide" hears Peter teaming up with Online It Girl ELIO to depict a devastating breakup from both perspectives. "What do I do?/Here without you/I don't know," sing Peter and ELIO in the chorus, their fragile voices almost shattering into pieces against the soft acoustic strums. Crushing.
TOKYO TEA ROOM – IT'S ME & YOU
Introducing Tokyo Tea Room, the British psych-pop outfit taking us to a place of pure sumptuousness on their latest single, "It's Me & You." Having already earned support from BBC Radio 1, BBC Radio 6, and BBC Introducing – not to mention Spotify's New Music Friday – Tokyo Tea Room is looking set to continue their success this Friday with this cosmic dream-pop ballad. An ode to the kind of love that comes along once in a lifetime, "It's Me & You" is a lush dose of soul that can be filed alongside The Marías.
LATE JUNE & EILEEN – ATTIC
Late June every time he blesses our ears with new music: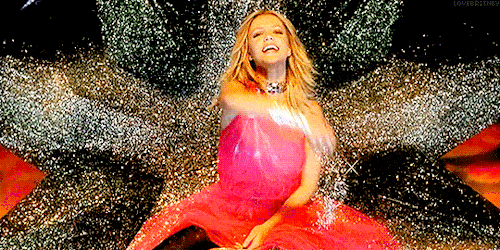 -
Follow We Are: The Guard on Spotify for more! xo
Sources:
Britney Spears GIF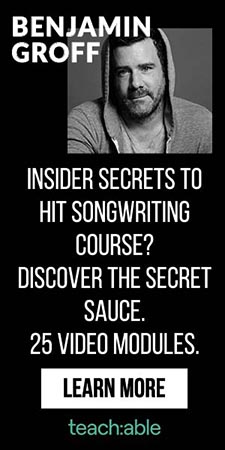 Jess Grant is a frustrated writer hailing from London, England. When she isn't tasked with disentangling her thoughts from her brain and putting them on paper, Jess can generally be found listening to The Beatles, or cooking vegetarian food.