TOP CHILL SONGS: 10 TRACKS FOR THE END OF THE WEEK
Photo by Erico Marcelino on Unsplash
While I love Halloween and everything about the spooky season, I'd be lying if I said my mood isn't slightly impacted by the colder days and darker nights. As the summer sun sets on the Northern Hemisphere, it's incredibly important to maintain a self-care routine throughout the fall months. Ahead of the weekend, then, why not enjoy some much-deserved Me Time this Friday with the latest edition of We Are: The Guard's Top Chill Songs, featuring Bonobo, tstewart, Saint Joshua, and more?
-
BONOBO (FEAT. JAMILA WOODS) – TIDES
British masterproducer Bonobo and Jamila Woods are helping our stresses to slip into insignificance on their brand new collaborative single "Tides." The latest single to be unveiled from Bonobo's upcoming seventh album Fragments after "Rosewood," "Tides" is a quiet meditation on the cycles of life and love that ebbs and flows with a pensive precision. "When I first heard Jamila's vocal she had recorded I knew instantly I had a centerpiece for the album," Bonobo explains in a press release. Listen!
TSTEWART – BUENA
Machinedrum's Travis Stewart takes time out from producing for Azealia Banks, Theophilus London, and more to enter as tstewart with "buena." Coming to us via Mercury KX, "buena" and the rest of tstewart's upcoming debut album elysian find him seeking solace in Mother Earth. "To me, the idea of heaven is an inner peace you seek while alive. I try to find moments in my life where I connect with that feeling and one of the easiest ways is exploring nature," Travis says. Click "play" and escape!
SAINT JOSHUA – FAKE FRIENDS
Having stolen my heart with his elegant, opulent EP Pilot, British songsmith Saint Joshua is letting loose on his funky latest single "Fake Friends." "'Fake Friends' is a song I wrote about people that pretend to be your friend but have ill intentions. We all have fake friends, you just have to realize who they are," the We Are: The Guard favorite says in a statement. With Joshua's smooth, playful voice enveloping around groovy guitars, "Fake Friends" has an old-school glint about it à la D'Angelo.
JON HOPKINS – MUSIC FOR PSYCHEDELIC THERAPY (EXCERPT)
He recently sampled the late yoga guru and spiritual teacher Ram Dass on "Sit Around the Fire," and this Friday, Britain's Jon Hopkins is returning with a seven-minute excerpt from his upcoming sixth album Music for Psychedelic Therapy. Built around two songs from the album – "Love Flows Over Us in Prismatic Waves" and "Deep in the Glowing Heart" – the excerpt is a meditative, sprawling drone that sits deep in the inner core. Check out the accompanying visualizer courtesy of Stephen McNally above!
CHROME SPARKS & REO CRAGUN – BLOOD
They recently announced their upcoming collaborative EP Void, and today, New York City's Chrome Sparks and Reo Cragun are offering the first taste from the collection in the form of "Blood." "Reo is an enigma to me. He has so many layers. The first day we met, on my first writing trip to Los Angeles, we planted the seeds of two songs, one of which became 'Blood,'" Chrome Sparks reveals. Bringing together soft, radiant synths and Reo's effortless vocals, "Blood" is a glistening response to infidelity.
DRITIC (FEAT. LANI ROSE) – DISTANCE
It was only a matter of weeks ago Lani Rose was breaking my heart into two with "Sleepwalk," but the St. Louis act is already making his return today on Dritic's "Distance." Featured on Dritic's upcoming EP Ambivalence, "Distance" is a song about the difficulties of a long-distance relationship. "Girl, I'm right beside you/It'll all be fine, distance ain't on the phone," sings Lani in the crushing, devastating chorus, with his soulful croon making for quite the foil to Ditric's emo-tinged vibe.
DEV LEMONS & WHOSE RULES – DON'T YOU SEE THE TIME
Dev Lemons takes a break from revealing the stories behind some of our favorite songs over at TikTok to share her own music in the form of "Don't You See the Time." The sequel to "Guessing Games" hears the Emerson College student once again teaming up with Norwegian producer Whose Rules to deliver another fresh slice of left-field pop. With shuffling percussion backing Dev's cool-as-a-cucumber topline, "Don't You See the Time" is an ode to self-love that demands a multitude of spins.
HYBS – RIDE
Fall is officially in full swing, but Thailand's HYBS is taking us back to the heat of summer on their torrid debut single "Ride." Consisting of Alyn Wee and Karn Kasidej – "two long-lost friends who haven't met each other in eight years" – HYBS delivers metropolitan vibes for days on their first offering. "Please don't you go/I'll be alone/Wait until the morning/Ride until it's dawning," sings Alyn on the cut, with glossy psychedelic grooves underpinning the HYBS frontman as he unleashes his sultriest croon.
KEVITCH – IDC
While there isn't much I can tell you about Instagram model-turned-musician Lindsey Kevitch, it quite frankly doesn't matter. Having made her breakthrough with "Sunrise" with support from Spotify's Chill Vibes, Kevitch is continuing to let the music do the talking on "idc." Clocking in at two and a half minutes, "idc" is a tranquil lullaby from beginning to end. Featuring Kevitch's pillowy soft vocal breaths coming backed by nocturnal synth twinkles,  "idc" is certain to have you sinking into sleep. Sublime.
THANDO – DRUNK DIALING
South Africa's Thando recently made her breakthrough with A Force To Be Reckoned With EP, and this Friday, the accounting student continues to establish a name for herself with the delectable "Drunk Dialing." Bringing together Thando's powerhouse attitude and a scrumptious R&B production courtesy of Elohim, Jordan Klem, and Michael Tuohy, "Drunk Dialing" is the kind of sonic sass that can be filed alongside Ari Lennox and Summer Walker. Alive Again EP is due out October 29.
-
Follow We Are: The Guard's Weekly Chart for more self-care. xo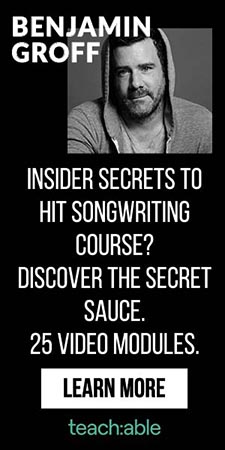 Jess Grant is a frustrated writer hailing from London, England. When she isn't tasked with disentangling her thoughts from her brain and putting them on paper, Jess can generally be found listening to The Beatles, or cooking vegetarian food.