THE 10 TOP INDIE SONGS YOU NEED TO HEAR THIS WEEK
Photo by Karsten Winegeart on Unsplash
Hi, everybody! Happy New Year, I hope? As I type this, I'm impatiently awaiting the results of a COVID-19 test, so needless to say my 2022 isn't getting off to the best of starts! Thankful for vaccines and the healing vibes flowing through this week's edition of We Are: The Guard's Top Indie Songs, though! While I go and grab another couple of painkillers, then, y'all stay safe and check out the following tracks from Let's Eat Grandma, The Smile, Father John Misty, and more!
-
LET'S EAT GRANDMA – HAPPY NEW YEAR
This is pure synth-pop magic. Ahead of the release of their third album, Two Ribbons, in April, Let's Eat Grandma is back today with the aptly titled "Happy New Year." The follow-up to "Hall of Mirrors" is a sparkling display of pyrotechnics that hears Rosa Walton and Jenny Hollingworth singing about their life-long friendship. "And nothing that was broken/Can touch how much I care for you/Because you know you'll always be my best friend," reflects Rosa in the chorus over gigantic keys. Dazzling.
THE SMILE – YOU WILL NEVER WORK IN TELEVISION
Having delivered their first public performance during a Glastonbury livestream last year, The Smile's Thom Yorke, Jonny Greenwood, and Tom Skinner are finally making their recorded debut this Monday in the form of "You Will Never Work in Television Again." It's a post-punky swell that goes harder than most Radiohead albums of late, with Thom spitting a stream-of-consciousness barrage ("You sad fuck, you throw small change/Take your dirty hands off my love") over angular riffs and rumbling drums.
FATHER JOHN MISTY – FUNNY GIRL
It's been a long time coming, but Father John Misty is finally making his return this Monday with "Funny Girl." The first single to be taken from his forthcoming fifth album, Chloë and The Next 20th Century – an 11-song set featuring arrangements by Drew Erickson – "Funny Girl" is an Old Hollywood waltz oozing with smug grandeur, with Joshua Tillman assuming the role of an actor's obsessed fan: "Funny girl, you seem pretty indifferent/But you knocked me out when you charmed the pants off Letterman."
SASAMI – SAY IT
SASAMI continues to pitch herself as the rightful heir to Trent Reznor's industrial throne on her latest single, "Say It." Coming after "The Greatest" – a melodramatic power ballad that heard SASAMI tackling the topic of unrequited love – "Say It" is a crunchy rager about an uncommunicative lover. SASAMI: "I feel like when I hear the song I see a hot femme with a mystical flamethrower engulfed in emotional blue flames throwing elbows alone in an industrial dance club in outer space." Crank it up.
KING GIZZARD & THE LIZARD WIZARD – BLACK HOT SOUP (DJ SHADOW REMIX)
DJ Shadow remixing Australian jam band King Gizzard & the Lizard Wizard? This is truly a collaboration I never realized I needed in my life. Nevertheless, the San Jose turntable legend's take on "Black Hot Soup'' goes the hell off. Originally featured on King Gizzard & the Lizard Wizard's Butterfly 3000, DJ Shadow's rendition of the song can only be described as an absolute annihilation, with record scratches and distorted drums transforming the psychedelic number into a subterranean breakbeat banger.
MARINELLI – DIPSHIT
From touring with FINNEAS, to working with the likes of spill tab and Wallice, marinelli had a truly fantastic 2021. Lucky for us, the Los Angeles musician is looking to keep the momentum going today with "Dipshit." Opening quiet and meditative, with marinelli singing about – you got it – being a dipshit over fingerpicked guitars, before ascending to the kind of chest-pounding climax made for stadium-sized singalongs, "Dipshit" couldn't make for a more perfect start to 2022.
MICHELLE – EXPIRATION DATE
New York City collective MICHELLE is once again proving they're arguably the coolest band on the planet on "EXPIRATION DATE." The latest single to be lifted from their forthcoming sophomore album, AFTER DINNER WE TALK DREAMS, is a lush, sublimely relatable soul groover about a relationship nearing its end and learning to find peace with that. "Now that you've left I have no clue who I should text/When I'm feeling blue," sing MICHELLE over chill bedroom beats that nestle into the mind with ease.
SOFTCULT – GASLIGHT
Just a few weeks on from making their debut on We Are: The Guard with the melancholy "Perfect Blue," Softcult – the Canadian outfit consisting of twin sisters Mercedes and Phoenix Arn-Horn – is back today with "Gaslight." As the title suggests, "Gaslight" is a haunting shoegaze swirl about the lengths abusers go to in an attempt to manipulate their victim's sense of reality. Softcult: "Anyone who hears the song will be able to recognize those red flags if they encounter that kind of behavior."
TIM ATLAS – HONEYCOMB
Winter is here, but Los Angeles artist Tim Atlas has us dreaming of the summer days ahead on his lighthearted latest single, "Honeycomb." Written and produced alongside Simon Oscroft and Rami Jrade, "Honeycomb" is every bit as sweet as the title suggests. "You got that honeycomb sweet/You got me high on my knees," sings Tim, his voice melting like nectar over a carefree blend of synths and – yes – bongos. "You got that honeycomb sweet/I want it all over me." FFO: Tame Impala, Unknown Mortal Orchestra.
SIPPER – FUCK SEX
There still isn't a whole lot I can tell you about Sipper, except the New York City collective is continuing to deliver the goods this 2022 with their brand new single, "fuck sex." Coming after "psycho killa," "fuck sex" hears Sipper doubling down on the kind of melancholy, albeit quietly cloud-parting indie music that fans have come to expect from the band. With guitars fluttering like butterfly wings behind Joe Beerman's somber tones, "fuck sex" is music for people with big hearts and even bigger emotions.
-
Until next week, why not follow We Are: The Guard on Spotify for more? xo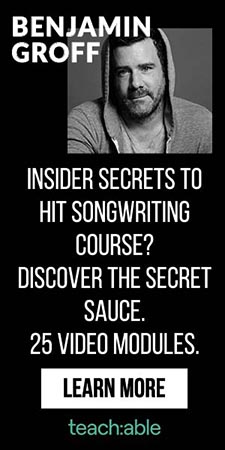 Jess Grant is a frustrated writer hailing from London, England. When she isn't tasked with disentangling her thoughts from her brain and putting them on paper, Jess can generally be found listening to The Beatles, or cooking vegetarian food.