HAPPY MARCH: THE 10 TOP INDIE SONGS OF THE WEEK
Photo by Caleb Fisher on Unsplash
Happy March, everyone! Can you believe we're already three months into 2021? Where's the time gone? Binging WandaVision most likely, but anyways! As the days start to brighten and warm up around us, we could all do with a spring clean of our playlists. And what better place to begin than with the latest edition of We Are: The Guard's Top Indie Songs? From groovy plastic-funk, to sprawling indie-rock, to magical hyper-pop, trust me when I say quite literally everything is covered today! AirPods at the ready, then, as it's time to check out the following selection of indie tracks from Dayglow, Julien Baker, Wallice, and seven other favorites!
-
DAYGLOW – SOMETHING
Having recently invoked John Hughes on the nostalgic, 80s-indebted "Close To You," Dayglow returns this Monday with "Something." Written about materialism, consumer culture, and our seemingly insatiable need for "stuff," "Something" is a sharp, witty piece of plastic-funk music that makes you want to dance and overthrow late-stage capitalism!
JULIEN BAKER – HEATWAVE
She just reunited with her boygenius bandmates Phoebe Bridgers and Lucy Dacus on "Favor," and today, Julien Baker is back with "Heatwave." Featured on her recent third album Little Oblivions, it's a grand, sweeping indie-rock jam that begins with Julien witnessing a fatal car crash, before delving deep inside of her own musings on mortality.
WALLICE – 23
Taylor Swift famously once declared "I don't know about you, but I'm feeling 22," but Wallice couldn't feel more at odds with the pop star on her latest single. "And I just can't wait to be/All grown up and 23," belts the Los Angeles-based act on "23" – a song about eschewing expectations and embracing the messiness of your early 20s that totally rips!
BACHELOR, JAY SOM & PALEHOUND – ANYTHING AT ALL
Jay Som's Melina Mae Duterte and Palehound's Ellen Kempner come together as Bachelor on "Anything at All." Written and recorded in January 2020 – before COVID-19 ripped us apart – it's a song about "queerness, lust, and longing" that hears playful gang vocals coming offset by distorted guitar riffs and a bassline that could make walls shake.
SHAMIR – OCEAN EYES (BILLIE EILISH COVER)
It's no secret we love, love, love Shamir here at We Are: The Guard, so we couldn't be more honored to be releasing his cover of "Ocean Eyes" on our label this 2021. Produced by dullboy, it's a muddy grunge revision of Billie Eilish's ballad, with Shamir's haunted vocal range causing the hairs on the back of our necks to stand on end. Wow...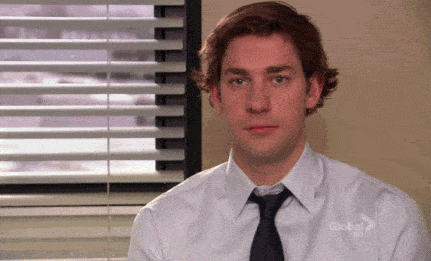 KERO KERO BONITO – THE PRINCESS AND THE CLOCK
Kero Kero Bonito are back, baby! Coinciding with the announcement of their Civilisation II EP – due out in April – the hyper-pop trio have shared "The Princess and the Clock." It's a Final Fantasy-esque fantasia made entirely out of vintage hardware, with Sarah Bonito singing about a kidnapped, imprisoned princess who escapes from her chamber.
PETEY & MIYA FOLICK – HAIRCUT
TikTok superstar Petey is going through a quarter-life crisis on his joyous, glorious latest single "Haircut." "Remember that summer that I shaved my head/Just to prove that I have control over something," sings Petey over nimble indie licks on the song – an ode to regrettable haircuts and awkward social interactions featuring the badass Miya Folick.
DEBORAH'S CHILD – WORD PROBLEMS
Deborah's Child has four letters and she certainly isn't afraid to use them on "Word Problems." "It's about my favorite word. It's four letters long. It starts with 'F.' It ends with 'uck!'" reveals the Orlando native of the cut – an attitude-packed blast of indie-pop that sees Deborah's Child raising her middle fingers to the skies over grunged-up guitar riffs.
REAL ESTATE – HALF A HUMAN
Just in time for the brighter days ahead, Real Estate return this Monday with the lilting "Half a Human." Featuring Martin Courtney's warm, honeyed vocals sprawling out over soothing guitar riffs, "Half a Human" couldn't make for a more perfect segue into spring, with the song lyrically exploring the dissociation that comes with a life spent on the road.
CHARLIE HICKEY – TWO HAUNTED HOUSES
Los Angeles-based indie-folk artist Charlie Hickey beckons the phantoms that have long circled in the background of his music to fore on "Two Haunted Houses." Featured on his recent EP Count the Stairs, it's a spine-tingling acoustic tapestry, with Charlie making like a lost spirit who roams through the memories of a past relationship. Chilling.
-
Why not follow We Are: The Guard's Weekly Chart for more? xox
Jess Grant is a frustrated writer hailing from London, England. When she isn't tasked with disentangling her thoughts from her brain and putting them on paper, Jess can generally be found listening to The Beatles, or cooking vegetarian food.