TOP INDIE SONGS - WEEK 15
How's it going, everybody?! Can you believe it's April already?! It's been a crazy, unpredictable few months, and unfortunately, it doesn't look like things are going to be changing in the near future. If there's one positive to come from all of this madness, however, it's that we have lots of free time to spend playing plenty of Animal Crossing – ahem, sorry, listening to plenty of music. And whether you're digging into old classics, or hunting for fresh sounds, the team and I like to think we have something for you. Before we get distracted fishing for more virtual sea bass, then, let's get going with the latest edition of We Are: The Guard's Top Indie Songs, featuring The 1975, Thundercat, Empress Of, and more!
-
THE 1975 – JESUS CHRIST 2005 GOD BLESS AMERICA
Exclusive footage of me when Phoebe Bridgers came in: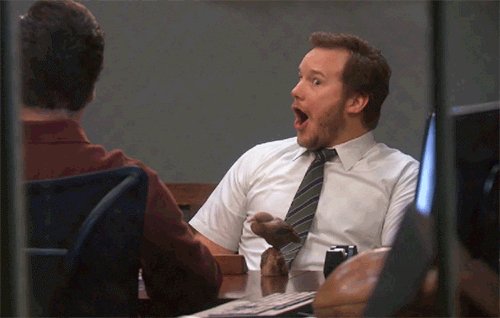 Notes on a Conditional Form couldn't drop soon enough.
OLIVER MALCOLM – HELEN
My hips can hardly contain themselves! Following on from the release of his debut single "Switched Up," Oliver Malcolm is once again bringing his chaotically jazzy plunderphonics to our ears with "Helen." It hears the London act weaving together a variety of funky drums and bombastic bebop samples into a vibrant tapestry of sound, with the whole thing coming topped by Oliver's uniquely husky voice.
THUNDERCAT – FUNNY THING
There's a whole lot to love about It Is What It Is, the brand new album from bass maestro Thundercat, right down to the glorious "Funny Thing." Clocking in just shy of a couple of minutes, it's a heady piece of cosmic-funk euphoria about dancing the night away, with thudding grooves enrobing Thundercat as he sings about drinking to the point he triggers his PTSD. Relatable!
BRAKENCE – DROPOUT
While We Are: The Guard doesn't condone dropping out anytime soon, there's no denying brakence is thriving after quitting school at the age of 17 to pursue music. With a raw, emotionally charged sound that draws undeniable parallels to Irish artist EDEN, brakence stands ready to make it big with the genre-agnostic "dropout" from his recent EP punk2. Just remember you heard it here first!
MOSES SUMNEY – CUT ME
Everything Moses Sumney touches turns to richly vibrant art and the video for "Cut Me" – the horn-laden ode to self-destruction from his recent album græ – is no exception. Directed by Moses, the clip sees the 28-year-old removing an oxygen mask before taking to the stage with dancers Emara Neymour-Jackson and Malachi Middleton, with the visual culminating in Moses riding atop an ambulance in truly legendary, iconic style. Right, James Blake?
Moses Sumney - Cut Me (Official Video) https://t.co/1NkjrdbKS3 via @YouTube

Mosesssss@MosesSumney

this is iconic. Fuck.

— James Blake (@jamesblake) March 31, 2020
EMPRESS OF – LOVE IS A DRUG
This is a banger! Okay, so I admit I was at first let down to discover it wasn't a Roxy Music cover, but Empress Of soon made me forget about my initial disappointment with her dizzying pop sensibilities. "I know love is a drug, I know money is a drug/I know sex can be a drug, but I just wanna be touched," sings Lorely Rodriguez on the I'm Your Empress Of cut – a giddy ode to affection addiction that officially slaps.
NOMBE – WEIRDO
Just three weeks on from sharing the joyous, Prince-indebted banger "Heels," rising rock star NoMBe returns with the beautifully psychedelic "Weirdo." It's a lighters-in-the-air ballad about "embracing the quirks and uniqueness of who you love and ultimately, your own," with the German act showcasing a heartfelt vulnerability we haven't quite seen before over dusty, Rhodes-like keys and melting guitars.
YVES TUMOR – ROMANTICIST / DREAM PALETTE
Following on from the release of "Gospel for a New Century" and "Kerosene!," Yves Tumor returns with two songs in one in the form of "Romanticist / Dream Palette." The Heaven to a Tortured Mind cuts hear Yves doubling down on his opulent, distorted breed of experimental-rock, with Kelsey Lu providing backing on the magisterial "Romanticist," while Sunflower Bean's Julia Cumming totally lets rip on "Dream Palette."
INTELLIGENCY – AUGUST
And now for something completely different from Intelligency! Having recently taken TikTok by storm with "August," the Belarusian indie act are ready to go even further with the English-language version of the hit single. Listen as Intelligency deliver hook after hook without ever resorting to novelty on the catchy three-minute cut, with the outfit also showcasing their penchant for unique fretwork and syncopated beats on the viral smash.
VULFPECK (FEAT. ANTWAUN STANLEY) – 3 ON E
I think this comment from YouTube user Rodrigo Vázquez puts it better than I ever could: "The COVID-19 can't survive a bassline like this." Featured on the limited-edition vinyl Vulf Vault 001: Antwaun Stanley, "3 on E" is a delightfully joyful funkfest that'll put a smile on your face even during this time of international crisis, with Antwaun Stanley delivering the soul and then some over Vulf's tightly locked grooves.
P.S. Woody Goss playing ocarina? We love to see it.
-
Until next time, follow We Are: The Guard's Weekly Chart for more! Stay safe! x
Jess Grant is a frustrated writer hailing from London, England. When she isn't tasked with disentangling her thoughts from her brain and putting them on paper, Jess can generally be found listening to The Beatles, or cooking vegetarian food.