TOP INDIE SONGS - WEEK 35
Whew! What a week! It feels like everyone who's anyone released music over the last seven days. Keeping up with all of these new sounds being beamed to your smartphone is no mean feat, of course, which is where the latest edition of We Are: The Guard's Top Indie Songs comes in. It's here that the team and I aim to bring you the best of the best, meaning that you can spend less time scrolling through AI-curated Spotify algorithms, and more time mentally preparing yourself for the train wreck that is tonight's VMAs (I'll be tuning in for Lizzo and Lizzo only!). Check out the following fresh cuts from Mura Masa & Clairo, The 1975, Lana Del Rey, beabadoobee, Hobo Johnson, and more!
-
MURA MASA & CLAIRO – I DON'T THINK I CAN DO THIS AGAIN
Just over three weeks on from the release of Immunity, Clairo is back this Monday with a new single alongside English producer Mura Masa. "I Don't Think I Can Do This Again" builds from sweetly confessional beginnings into a full-on distorted dance-floor slapper, with Clairo's vocals sitting pretty like a maraschino cherry atop Mura Masa's warped, twisted electronics.
THE 1975 – PEOPLE
The world is quite literally on fire, and The 1975 are urging us to wake the f*ck up to it on "People." The latest single to be unveiled from the band's forthcoming album Notes on a Conditional Form is a rabid rallying cry that hears The 1975 firing on all available cylinders, with a discordant desert-rock riff providing a podium for Matty Healy to deliver what's undoubtedly his most urgent, unhinged vocal performance to date.
DENM – BLOW IT UP
Fall is almost here, but DENM is making sure that it's going to be an endless summer with his latest single "Blow It Up." With reggae-indebted grooves meeting DENM's carefree SoCal cadence, "Blow It Up" is a sublime (get it?) ode to slum-beach living that's best paired with an ice-cold Corona.
LANA DEL REY – FUCK IT I LOVE YOU & THE GREATEST
With just four days to go until she releases Normal F*cking Rockwell!, Lana Del Rey returns this Monday with not one, but two songs for our listening pleasure. The dreamy mood piece "Fuck it I love you" and the more weighty "The greatest" are two insta-classics from the originator of Hollywood sadcore, with the latter – an ode to the failings of modern society – concluding with some of my favorite Lana-isms to date: "LA is in flames' it's getting hot/Kanye West is blond and gone/'Life on Mars' ain't just a song/Oh, the live stream's almost on."
GABRIEL BLACK (FEAT. PHEM) – DEAD YET
That moment when gabriel black finally reveals his face after two years of making me fangirl over a cartoon: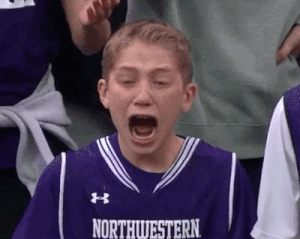 P.S. This song is still so awesome.
BEABADOOBEE – SHE PLAYS BASS
Dirty Hit protégé beabadoobee is channeling her inner Generation X-er on the latest single to be unveiled from her forthcoming EP Space Cadet. "She Plays Bass" is a wistfully sweet tribute to the 19-year-old's best friend and bass player Eliana, with beabadoobee evoking a whole cavalcade of 90s alternative-rock legends with her nostalgic ode to platonic love.
P.S. This YouTube comment, though: "Ewan McGregor is reprising his role as Obi Wan. The Matrix is getting a fourth movie. Both of these things aren't nearly as 90s as this song."
HOBO JOHNSON – SUBARU CROSSTREK XV
Hobo Johnson follows up the release of "Uglykid," his recent collaboration with Elohim, with "Subaru Crosstrek XV." As the song title suggests, the Fall of Hobo Johnson cut finds Frank Lopes Jr. paying homage to the car that he bought after spending much of his adult life in a 1994 Toyota Corolla, with Hobo humorously lamenting his inability to afford a Lamborghini ("I just bought a Subaru Crosstrek/I woulda bought a Lambo, but I'm not quite there yet") over a catchy-as-hell Ryan Lewis-produced beat.
COCO MORIER & THE LADY TIGRA – DAYTIME PARTIES
And now for something a little different from We Are: The Guard favorite Coco Morier. The Los Angeles songwriter-to-the-stars teams up with one half of Miami duo L'Trimm, The Lady Tigra, for her latest single "Daytime Parties," an old-school hip-hop jammer that also features a writing credit from Romy Hoffman of Macromantics. "This is what happens when three legendary women get together on a hot summer day to create some music," says Coco. Listen.
CHROMATICS – I WANT TO BE ALONE (JACKSON C. FRANK COVER)
While there's still no sign of Dear Tommy, Chromatics return today with a cover of "I Want to Be Alone" by 60s folk singer-songwriter Jackson C. Frank. The cover – which follows on from February's "Time Rider" – finds frontwoman Ruth Radelet very much making like a modern-day Nico, with her moody, gazing vocals looming like a ghostly specter over bandmate Johnny Jewel's twinkling, broody production.
THOM YORKE & FLEA – DAILY BATTLES
It's not even been two months since he released ANIMA, but Thom Yorke is already back today with a new single. "Daily Battles" is a jazzy ballad that was written by the Radiohead frontman for his friend Edward Norton's upcoming directorial debut Motherless Brooklyn, with Thom's raw, emotionally wrought vocals coming accompanied by a horn section as arranged by Red Hot Chili Peppers and Atoms for Peace's Flea.
-
Check out We Are: The Guard's Weekly Chart on Spotify for more! xo
Photo by Daniel Monteiro on Unsplash
Jess Grant is a frustrated writer hailing from London, England. When she isn't tasked with disentangling her thoughts from her brain and putting them on paper, Jess can generally be found listening to The Beatles, or cooking vegetarian food.