TOP INDIE SONGS: THE 10 BIGGEST INDIE BANGERS
Photo by Steven Aguilar on Unsplash
Hi, everybody, and thanks for joining me for the latest edition of We Are: The Guard's Top Indie Songs! That's right – I'm pleased to say I've successfully managed to pull myself away from binge-watching Squid Game (Best! Show! Ever!) to bring you all of the biggest indie bangers this side of October! While I go and load up the final couple of episodes on Netflix, then, check out the following selection of indie songs from Wet Leg, spill tab, girlhouse, and seven other favorites!
-
WET LEG – WET DREAM
Having blown up the Internet earlier this year with their addicting, infectious debut single "Chaise Longue," British outfit Wet Leg is back today with another hooky ditty "Wet Dream." "'Wet Dream' is a breakup song," Wet Leg's Rhian Teasdale explains in a press release. "It came about when one of my exes went through a stage of texting me after we'd broken up telling me that he had a dream about me." Check out the official video – which brings a whole new meaning to the Friends Lobster Theory – above!
SPILL TAB (FEAT. JAWNY) – GRADE A
Everybody knows We Are: The Guard has been fans of spill tab and JAWNY for some time, with the two artists coming together as one for the irrepressibly groovy "Grade A." According to spill tab, "Grade A" has been in the works for several months, with the Los Angeles-based artist working alongside both Marinelli and Spencer Stewart on the production. JAWNY, meanwhile, agreed to contribute a verse during the final stages, with the "Honeypie" act lending an uncontainable energy to the finished product.
GIRLHOUSE – BOUNDARY ISSUES
This! Goes! Off! We Are: The Guard favorite girlhouse isn't holding back on her brand new single "boundary issues." Lifted from the Los Angeles-based musician's recent project the second ep, "boundary issues" is a monolithic grunge ripper about Lauren Luiz's "lack of boundaries with strangers." Opening deeply lush and opulent, before surging into something gargantuan, "boundary issues" was inspired in part by this Keke Palmer TikTok. "Love her a ton for helping me feel seen," Lauren writes. Listen.
LUKE WILD & DEB NEVER – PIE
It was only a few weeks ago she dropped Where Have All the Flowers Gone? – an 8-song collection that came together during the height of the pandemic – but Deb Never is already making her return today on Luke Wild's "PIE." Featured on Luke's upcoming EP Shoebox, "PIE'' is a dreamy indie ode to taking a stand against manipulative assholes. "Don't want no piece of your pie/Already know what's inside," sing Deb and Luke in the chorus, with their voices intertwining with ethereal, otherworldly ease.
SAN FERMIN & WYE OAK – MY FIRST LIFE
Coinciding with the announcement of In This House – a six-song collaborative EP that'll see the New York City chamber-pop band teaming up with Wild Pink, Nico Muhly, and The Districts, among others – San Fermin has shared the Wye Oak-featuring "My First Life." According to a press release, "My First Life" started out as a poem written by Wye Oak's Jenn Wasner. San Fermin's Ellis Ludwig-Leone then contributed some hauntingly lush instrumentation, with the final result making for a genuinely chilling listen.
KING PRINCESS – THERE SHE GOES AGAIN (THE VELVET UNDERGROUND COVER)
King Princess covering The Velvet Underground? It doesn't get much better than this! Featured on I'll Be Your Mirror: A Tribute to The Velvet Underground & Nico – which also features covers from St. Vincent, Michael Stipe, Sharon Van Etten, and more – "There She Goes Again" sees Mikaela Mullaney Straus well and truly embodying the spirit of Lou Reed. With Mikaela delivering a smoky topline with the curl of a lip atop a chiming guitar freakout, "There She Goes Again" serves as a brilliant tribute.
REYKO – PEOPLE TALK
Following months of isolation and social distancing, London-based outfit REYKO is ready to overtake the club once again with their brand new single "People Talk." Lifted from their recent sophomore album Pulse, "People Talk" is an electroclash banger of the highest order. "People talk a lot/When I'm not in the room/But I don't really care 'cause I know/That I got you," sings REYKO frontwoman Soleil over a throbbing digital landscape on the song – an ode to love and its ability to overcome adversity.
COURTNEY BARNETT – WRITE A LIST OF THINGS TO LOOK FORWARD TO
Just a few days on from acknowledging the similarities between the official video for her recently released single "Before You Gotta Go" and "You're Not Always on My Mind" by Australia's Quivers, Courtney Barnett returns today with her latest offering "Write a List of Things To Look Forward To." Lifted from the upcoming Things Take Time, Take Time, it's a jangly ode to friendship that conceals a darkness within: "Sit beside me/Watch the world burn/We'll never learn we don't deserve nice things."
IAN SWEET – F*CKTHAT
She recently shared an unspeakably melancholy cover of "Yellow" by Coldplay, and this Monday, IAN SWEET's Jilian Medford is back in our ears with "f*ckthat." "This song is about not wanting to answer calls anymore and wishing I could just throw my phone out the window," Jilian explains in a statement. Clocking in at just over two and a half minutes, "f*ckthat" is a heady, potent fever dream full of cyber anxiety, with Jilian declaring in the defiant chorus: "Next time you hit my line/I'll say 'F*ck that!'"
PHOEBE BRIDGERS – THAT FUNNY FEELING (BO BURNHAM COVER)
BRB, I need a moment.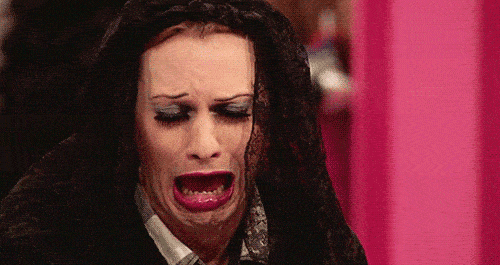 -
Follow We Are: The Guard's Weekly Chart on Spotify for more! xo
Jess Grant is a frustrated writer hailing from London, England. When she isn't tasked with disentangling her thoughts from her brain and putting them on paper, Jess can generally be found listening to The Beatles, or cooking vegetarian food.