TWITTER MOMENTS: MEGAN THEE STALLION HAS NO TIME FOR BULLSH*T
Fall is finally here, and it's safe to say that Twitter is ready for it!
annual first day of fall post pic.twitter.com/nkmXwbsbLi

— chrissy b (@xtinebianx) September 22, 2021
it's the first day of fall which also means it's twilight season. pic.twitter.com/8hkhsXSuTZ

— twilight renaissance (@twilightreborn) September 22, 2021
happy 1st day of fall pic.twitter.com/hz8rQwKRoy

— HOOD VOGUE is tired of poverty (@keyon) September 22, 2021
While I go and fetch another ladle of soup, then, check out the latest edition of We Are: The Guard's 10 Twitter Moments, featuring Megan Thee Stallion, Halsey, Cardi B, and seven other favorites!
-
MEGAN THEE STALLION HAS NO TIME FOR BULLSH*T
Stop talking abt people you don't know… stop worrying abt shit that don't have shit to do with you … stop talking abt shit you don't like stop talking to people you don't want a response from… like duh

— TINA SNOW (@theestallion) September 26, 2021
SHE SAID WHAT SHE SAID! Megan Thee Stallion really has no time for people's bullsh*t, and honestly, can you blame her? Following all that she's been through, Megan deserves to glow and thrive, and you're damn right I'll be championing her every step of the way! ENJOY YOUR FOOD AND PUPPY CONTENT, QUEEN!
My explore page on Instagram is full of food puppies and make up.. Bc I keep up with what I LIKE

— TINA SNOW (@theestallion) September 26, 2021
HALSEY IS COMING TO SATURDAY NIGHT LIVE
back to New York, it's saturday night pic.twitter.com/sSquUiylut

— h (@halsey) September 22, 2021
October is almost here, which can only mean one thing: Saturday Night Live is back on our screens, baby! I'm not sure what I'm more excited for: The return of Pete Davidson (I love him, okay?) or Halsey's first live television performance since becoming a mom to Baby Ender? Anyways! COUNT ME IN, HALSEY!
Yeah I'm gonna make Pete Davidson babysit https://t.co/xfYwKEiTnU

— h (@halsey) September 25, 2021
CARDI B IS FEELING OLIVIA RODRIGO
Well, good for you. You look happy and healthy

— iamcardib (@iamcardib) September 26, 2021
Things I absolutely love to see on my Twitter feed: Cardi B singing along to "good 4 u" by Olivia Rodrigo. Forget McDonald's, Cardi and Olivia need to drive to the damn recording studio together! P.S. I have no idea who Cardi is subtweeting here, but rest assured, I'll update you as soon as I find out more *shifty eyes emoji*!
Not me,,, if u ever cared to ask https://t.co/bPtxTwf0ZT

— ALL THE RUMORS ARE TRUE (@lizzo) September 26, 2021
LIL NAS X IS READY FOR HIS GAY COWBOY ERA
i'm ready to make more country music now

— MONTERO (@LilNasX) September 25, 2021
While it may have missed out on the top spot over the weekend (DAMN IT, DRAKE!), MONTERO is a genuine modern pop masterpiece. That said, it seems as though Lil Nas X is already thinking about the future of his sound. Following that recent cover of "Jolene," I'm honestly totally ready for a Gay Cowboy Era!
DUA LIPA BECOMES A SUPERMODEL FOR THE DAY
such an honour to open and close the @Versace show tonight in Milan a surreal moment I'll never EVER forget!! Donatella you know i'll be your Versace girl forever #versacefw21 - thank you to the whole team who made tonight possible I am in awe of you and your TEAMS pic.twitter.com/A5uH6z5JzZ

— DUA LIPA (@DUALIPA) September 25, 2021
Singer? Songwriter? SUPERMODEL? Dua Lipa can really do it all, huh? The "Physical" artist looked nothing short of a natural on the Versace runway at Milan Fashion Week on Friday alongside Gigi Hadid, Naomi Campbell, Emily Ratajkowski, and more. Oh, and is anyone else absolutely living for that power suit?
a very @Versace slideeeeeeeee pic.twitter.com/J0MPrQV9n3

— DUA LIPA (@DUALIPA) September 25, 2021
MICK JAGGER SHOWCASES HIS DANCE MOVES
See you tomorrow! pic.twitter.com/jhOYh3kKOg

— Mick Jagger (@MickJagger) September 25, 2021
That depressing moment when you discover a 78-year-old is a fitter, healthier, and more active human being than you'll ever be. It's really no surprise that this video of The Rolling Stones frontman Mick Jagger showcasing his dance moves has taken the Internet by storm. BRB, I'm climbing back on my Peloton!
Mick Jagger after a lifetime of drugs and debauchery VS me after 1 night of sleeping on the wrong pillow pic.twitter.com/E1ru0mzuNu

— Kenny Keil (@kennykeil) September 27, 2021
TROYE SIVAN IS TWINS WITH CLAIRO AND KING PRINCESS
— (@troyesivan) September 26, 2021
Hold up, hold up, hold up! Are you really telling me Clairo, King Princess, and Troye Sivan were twins this whole damn time, and nobody even thought to let me know? Jokes aside, this is kind of scary and incredible! Has anyone actually seen these three people in the same room together? Hmm! SUSPICIOUS, INDEED!
this meme pic.twitter.com/OTrxXG2y2F

— jus (@FREAKMYDARLING) September 26, 2021
FOO FIGHTERS INTRODUCES THEIR BACKING DANCERS
Just when you thought the band couldn't get any bigger....we've added dancers. pic.twitter.com/8uLaUfGOfH

— Foo Fighters (@foofighters) September 22, 2021
Erm? WHAT DID I JUST WATCH? I have no idea why Foo Fighters is suddenly performing with adorably fluffy backing dancers, but I'm totally here for these brand new additions to the band! No, really, if you're feeling down and are in need of cheering up this Hump Day, then you definitely need to see this!
We'll give you a little more… #chilleinstein pic.twitter.com/AyzE0dhGhi

— Foo Fighters (@foofighters) September 22, 2021
PHOEBE BRIDGERS CELEBRATES FOUR YEARS OF STRANGER IN THE ALPS
stranger in the alps came out four years ago today thanks for listening pic.twitter.com/0vE3B92UTY

— traitor joe (@phoebe_bridgers) September 22, 2021
Can you believe it's been four years since Phoebe Bridgers arrived on the scene with her stunning, unforgettable debut album Stranger in the Alps? It feels like only yesterday I was staring into the abyss while having my first major depressive episode to "Funeral." Aah, memories! Listening party, anyone?
MARK HOPPUS IS GETTING BACK TO FULL HEALTH
Walked three and a half miles, my energy and mood are better, and I find out next week if the chemo worked let's fuckin GOOOOOO

— ?????? ?????????? (@markhoppus) September 23, 2021
LET'S GO, MARK HOPPUS! It's been a hella tough few weeks and months for the blink-182 bassist following his cancer diagnosis earlier this year, but it's beyond awesome to see the King of Pop-Punk gradually getting back on track to full health! Keep on kicking cancer's butt, Mark! Everyone is rooting for you!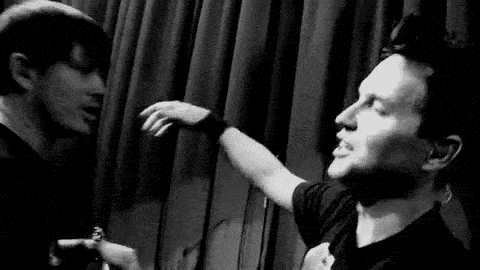 -
Don't forget to follow We Are: The Guard on Twitter for more! xo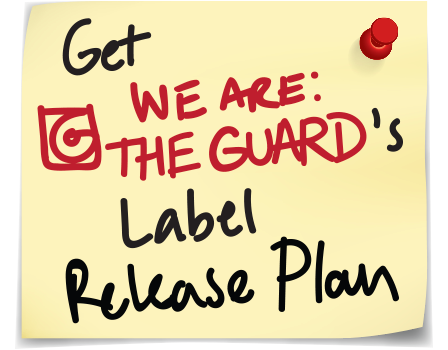 Jess Grant is a frustrated writer hailing from London, England. When she isn't tasked with disentangling her thoughts from her brain and putting them on paper, Jess can generally be found listening to The Beatles, or cooking vegetarian food.