NEW INDIE MUSIC - WEEK 16
Want to hear something crazy? It would have been Coachella this past weekend and this weekend coming up. To think we could have been collectively losing our minds to Danny Elfman in the desert right now. But instead we're stuck at home binge-watching Tiger King like our lives depend on it (Joe Exotic to headline in 2021?). Anyways, Coachella may be canceled (Couchella for life!), but I'm pleased to say music is still going strong. Headphones at the ready, then, as it's time to check out the latest edition of We Are: The Guard's New Indie Music, featuring The Strokes, Gorillaz, Phoebe Bridgers, and even more.
Quarantine with @couchella #couchella pic.twitter.com/pRfwQ7LqLe

— Kingmessado (@kingmessado) April 10, 2020
-
WASHED OUT – TOO LATE
The world is slowly careening into chaos, but Washed Out's Ernest Greene is providing us with a tranquil, soothing sanctuary of escape on "Too Late." The follow-up to 2018's "Face Up" feels like the aural equivalent of diving headfirst into a dappling pool of water framed by a Mediterranean sunset, with the chillwave pioneer's reverb-drenched vocals cleansing us of all of our unshakable troubles and fears. Aaah...
THE STROKES – BROOKLYN BRIDGE TO CHORUS
Having made explicit reference to Billy Idol on their previous single "Bad Decisions," The Strokes are continuing to embrace everything 80s on their latest single "Brooklyn Bridge to Chorus." It's a new-wave-indebted banger built upon a clipped, crystallized synth line, with Julian Casablancas pairing this with a dose of lyrical nostalgia that finds the frontman reflecting on friends, lovers, and even music of old: "And the 80s bands? Oh, where did they go?/Can we switch into the chorus right now?"
GORILLAZ (FEAT. PETER HOOK & GEORGIA) – ARIES
Gorillaz's Song Machine keeps delivering the goods, huh? Having previously shared "Momentary Bliss" with slowthai and Slaves and "Désolé" with Fatoumata Diawara, the cartoon outfit return today with "Aries." A collaboration with British producer Georgia and the legendary Joy Division and New Order bassist Peter Hook, it's essentially a dreamily lucid reinterpretation of that classic "Blue Monday" sound, with the whole thing coming topped off by Damon Albarn's melancholy drawl.
PHOEBE BRIDGERS – KYOTO
UGH! I swear that voice gets me every time… Just one week on from joining forces with The 1975, Phoebe Bridgers returns today with "Kyoto." It's a delicately sweet polaroid of a listen the California troubadour wrote after performing in Japan, with fuzzy chugs propelling Phoebe into the grand chorus, where horns billow and emotions swell as she sings of her doubts and fears as a touring musician.
OLIVER TREE – LET ME DOWN
COLORS COULD NEVER.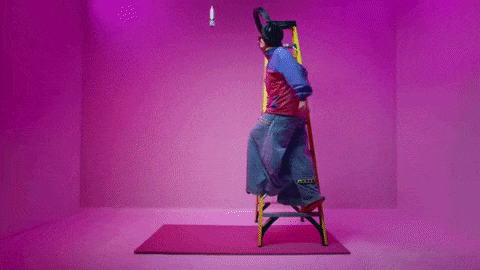 P.S. Please tell me this is fake news?
LAURA MARLING – HELD DOWN
Every time I listen to Laura Marling, it's like slipping on an old, trusty sweater. Sure, it's well-worn and full of gaping holes, but I still can't bring myself to let it go. It's too cozy, too warm, too comforting. It's become like an old friend, and so has Laura's voice, especially on "Held Down" – an ascendant, beautiful piece of harmonized folk-rock as lifted from the acclaimed British musician's recently released album Song for Our Daughter.
ZEBRA KATZ – MOOR
Zebra Katz is inviting us into his lascivious underworld on his latest single "MOOR." Featured on his recently released album LESS IS MOOR, the cut hears the Florida queer icon cranking up the heat and then some, with an industrial beat courtesy of Walter Gross and Sega Bodega spitting and sparking like machinery beneath Zebra as his flow oscillates between intimating and goddamn sexy.
TL/DR: It goes hard.
WESTERMAN – WAITING ON DESIGN
Westerman is one of those artists who makes music I could get lost in for days. There's an air of mystery about his sound, and his latest single "Waiting on Design" is no exception. With his falsetto vocals – which bare stark resemblance to Brian Wilson – coming wrapped in a luxuriously cosmic blanket of electric guitars, plucky strings, and woodwind instruments, "Waiting on Design" is a song that takes its time to work its allure, quietly ensnaring its listeners into its enigmatic alternate dimension.
JELANI ARYEH – STELLA BROWN
Have you ever had a song that you quite simply can't get out of your head, no matter how many times you try to quieten it with your standard set of irrational thoughts and cognitive distortions? Because, yeah, this is one of those songs. With nursery rhyme-like melodics coming enrobed in chugging lo-fi fuzz, "Stella Brown" is a joyous delight of a listen that California's Jelani Aryeh says he hopes shows people it's "okay to be shy."
THE SHACKS – WINGS
Introducing The Shacks, the New York two-piece comprising of Shannon Wise and Max Shrager, who are making their debut on We Are: The Guard with the brilliant "Wings." Driven by a chugging, distorted guitar, "Wings" is the sort of song that'll have you stomping your feet against the floorboards from the very first note, with Shannon's breathy voice and the flourishes of cowbell bringing an air of lightheartedness to the two-and-a-half-minute cut, which ultimately rips into an incredible saxophone solo.
-
Don't forget to follow We Are: The Guard's Weekly Chart for even more. x
Photo by Mike Palmowski on Unsplash
Jess Grant is a frustrated writer hailing from London, England. When she isn't tasked with disentangling her thoughts from her brain and putting them on paper, Jess can generally be found listening to The Beatles, or cooking vegetarian food.