10 TWITTER MOMENTS: BRUNO MARS IS GROWING A MOUSTACHE, SLOWLY
Hello, everyone, and welcome to the latest edition of We Are: The Guard's Twitter Moments! That's right, while most of you got the week off to a restful, relaxing start on Labor Day, the team and I were busy as ever scrolling through the fastest-moving social network for all of the best tweets from our favorite bands and artists. Well, Twitter never sleeps, and neither do we! Put down your PSL (did I mention that it even has its own Twitter handle?!), then, as it's time for you to check out the following 280-character highlights from Bruno Mars, Bon Iver, Kanye West, Lil Pump, The Internet, and more!
-
BRUNO MARS IS GROWING A MOUSTACHE, SLOWLY
Don't act like you don't see the mustache. Once this fully grows I'll be unstoppable!! You'll see!!! YOU'LL ALL SEE!! pic.twitter.com/xSH1qkxPo6

— Bruno Mars (@BrunoMars) August 30, 2018
If you're wondering where Bruno Mars has been over the last few months, well, HERE'S YOUR ANSWER! According to Bruno, the above moustache is the result of – wait for it – a whole EIGHT MONTHS of not shaving! I suppose that you could say that his facial hair grows as fast (slow?!) as his height! LOL! For real, though, I love that Bruno is down to joke about this stuff on Twitter! WE STAN A SELF-DEPRECATING LEGEND!
WILD NOTHING WOULD LIKE YOU TO STOP READING ALBUM REVIEWS, PLEASE, THANK YOU
Cool alternative to reading album reviews: listening to albums

— Wild Nothing (@WildNothing) August 28, 2018
As far as we're concerned, the time that it takes for someone to read an album review could be far better spent by that person actually LISTENING to the damn thing. It's for that reason that we choose to not publish album reviews here at We Are: The Guard, although rest assured, we'd have TOTALLY given Wild Nothing's Indigo 10/10. No, really, the indie musician isn't topping our Spotify chart for nothing!
BON IVER'S JUSTIN VERNON APOLOGIZES FOR EMINEM FEATURE, SORT OF...
Eminem is one of the best rappers of all time , there is no doubt. I have and will respect that. Tho, this is not the time to criticize Youth, it's the time to listen. To act. It is certainly not the time for slurs. Wish they would have listened when we asked them to change it

— blobtower (@blobtower) August 31, 2018
I'm not sure what depressed me more about Eminem's "Fall" – the homophobic slur aimed at Tyler, the Creator, or the fact that Bon Iver's Justin Vernon agreed to be featured on the track. Anyways, I'm glad to see that Justin has taken to Twitter to speak out against the whole thing. Quite how he's going to "kill" it when it's already out in public remains to be seen, but this apology (of sorts?!) is still appreciated.
...BUT I'LL LEAVE IT TO GABRIEL BLACK TO HAVE THE FINAL SAY ON THE MATTER
old rappers should spend more time helping younger ones get their voice heard and less time trying to keep themselves relevant

— gabriel black (@sbgabrielblack) 31 August 2018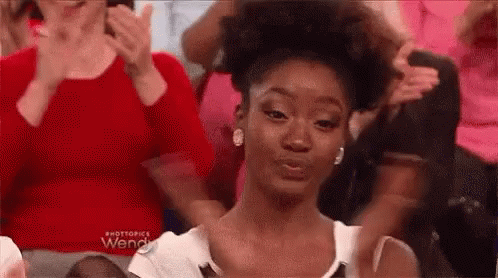 LEWIS CAPALDI "REVEALS" THE NAME OF HIS DEBUT ALBUM
after some deliberation i've decided to call my first album lewis capaldi the greatest hits

— Lewis Capaldi (@LewisCapaldi) September 3, 2018
There's a whole lot of funny musicians out there on the Internet, but honestly, I'm not sure that any of them can beat Lewis Capaldi! The Scotsman genuinely cracks me up every time that he takes to Twitter, with the "Bruises" singer-songwriter tickling me once again with this tweet "revealing" the name of his forthcoming debut album. Come on, though – humorous AND talented?! IDEAL MAN, MUCH?!
KANYE WEST WOULD LIKE TO SHOW YOU HIS NEW YEEZY SLIDES
are the slides big enough pic.twitter.com/3sVRpSzHyj

— KANYE WEST (@kanyewest) 30 August 2018
Can I go a week without featuring SOME kind of tweet pertaining to Kanye West's choice in footwear?! NO, NO I CAN'T! Having sent the Internet into a frenzy with his tiny slides that he wore to 2 Chainz's wedding, Kanye is getting the last laugh with this tweet showing him posing in a hilariously oversized pair. Seriously, forget glow-in-the-dark Yeezys – I'm officially spending my life savings on these bad boys!
ASHE IS THE QUEEN OF INSPIRATIONAL QUOTES
know your worth and add tax

— ashe (@ashemusic) 29 August 2018
I feel like if Ashe's singing career doesn't work out, she could definitely get a job writing inspirational quotes – the sort that you see etched on the wood plaques that hang up in your aunt's bathroom. No, really, the San Diego artist's Twitter feed is quite literally packed full of one-liner gems that never fail to brighten my day. Kind of like her music, I guess :-)?!
LIL PUMP IS GOING TO JAIL
ILL BE BACK OUT
MY MANAGEMENT WILL BE HANDLING MY SOCIALS FOR NOW #FreePump pic.twitter.com/kxvXFRyMFR

— Lil pump (@lilpump) September 3, 2018
"Lil Pump going to jail" is the level of extra that I aspire to in life. Following on from his recent arrest in Miami for driving without a licence, the rapper took to Twitter on Monday to reveal that he'll be spending "a couple of months" behind bars due to a parole violation, and honestly?! The dude seems pretty chill about the whole thing! What this means for those of us who've just bought tickets to the Harverd Dropout tour remains to be seen, however, so here's hoping that we'll receive an update in due course! #FreePump
I'VE SAID IT BEFORE AND I'LL SAY IT AGAIN – BRANDYN BURNETTE AND MOLLY MOORE ARE TOTAL RELATIONSHIP GOALS
I love you. Haven't had much time lately to tell you. https://t.co/fKY46zbhNJ

— EMAN8 (@brandynburnette) 3 September 2018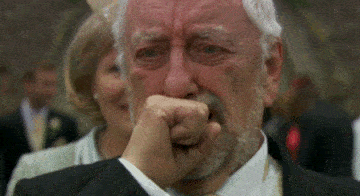 A BAND CALLED THE INTERNET WANT US TO GET OFF THE INTERNET
conquer your social media dependency while you can.
the clarity of your youth will return. promise

— THE INTERNET (@intanetz) August 29, 2018
HA HA, WHATEVER YOU SAY, "THE INTERNET!"
-
Follow We Are: The Guard on Twitter for more! x
Jess Grant is a frustrated writer hailing from London, England. When she isn't tasked with disentangling her thoughts from her brain and putting them on paper, Jess can generally be found listening to The Beatles, or cooking vegetarian food.