10 TWITTER MOMENTS: CARDI B OBSESSED OVER THE CROWN
Photo by Cardi B
With Apple threatening to remove Twitter from their App Store, I have one small request for Tim Cook: Can you please hold that thought until after I've posted my Spotify Wrapped? Thanks! Anyways, while billionaires were fighting over the future of the bird app, the team and I were busy as ever compiling this week's best moments from Music Twitter. Check out the latest dose of We Are: The Guard's 10 Twitter Moments, starring Cardi B, Miley Cyrus, Snoop Dogg, and more!
-
CARDI B OBSESSED OVER THE CROWN
I like Princess Margaret …I can see me smokin cigarettes and eating biscuits wit her

— Cardi B (@iamcardib) November 23, 2022
Cardi B live-tweeting The Crown is quite honestly the content I live for. I'm glad to see I'm not the only one obsessed with the Netflix drama. Plus, it doesn't surprise me to discover Cardi is a fan of royal party-animal Princess Margaret. Something tells me she'd have loved Cardi's Whipshots!
Watching The Crown just shows you that you can be the queen of England or you can be the girl next door, we all got the same problems with men…stay safe

— Cardi B (@iamcardib) November 28, 2022
MILEY CYRUS CELEBRATED HER 30TH BIRTHDAY
30. Thankful for all the love and kind birthday wishes. pic.twitter.com/IJMe9fgCdY

— Miley Cyrus (@MileyCyrus) November 27, 2022
Can you believe Miley Cyrus is the last of the Golden Age Disney stars to turn 30 years old? Where did the time go? It feels like only yesterday I was coming home from school, grabbing the sugariest snack I could find, and switching on Hannah Montana. Those were the days *sniff*!
the way she looked EXACTLY like this at 19 is tripping me out pic.twitter.com/2zSZKEJTIr

— bullets (@bangerztourRN) November 28, 2022
SNOOP DOGG TRANSFORMED INTO DOBBY
SnoopDobbyDobb pic.twitter.com/4B0aHHr7xj

— Snoop Dogg (@SnoopDogg) November 27, 2022
Snoop Dogg reimagined as Dobby the House Elf from Harry Potter? I'm equally delighted and terrified. Hahaha. It probably goes against House Elf rules, but the only thing missing from this fan art is a big old blunt. Anyways, excuse me while I frame this and hang it on my bedroom wall!
You might not see this but I fixed it for you pic.twitter.com/r7cXmUNs3k

— everything is temporary (@theaweeeee) November 27, 2022
DIONNE WARWICK HAD NO TIME FOR CHUCKY
Not even 400 likes in 24hr. Please reconsider. https://t.co/gfmggiiY85

— Dionne Warwick (@dionnewarwick) November 24, 2022
Just a few weeks on from getting into a Twitter beef with Cardi B and Kulture, Child's Play's Chucky appears to be setting his sights on a new victim. Unsurprisingly, however, Dionne Warwick had no time for such foolishness. That should teach the horror doll for messing with Auntie!
Ask an adult near you. https://t.co/RPsZ5wUNkt

— Dionne Warwick (@dionnewarwick) November 26, 2022
DOJA CAT CHANNELED HER INNER ANIME CHARACTER
— fart (@DojaCat) November 25, 2022
No one:
Absolutely no one:
Doja Cat: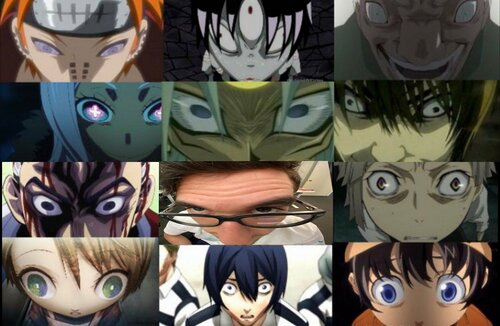 — Doja Cat News (@DojaNews) November 25, 2022
LIZZO REVISITED HER GLAM LOOKS ON TOUR
I heard somebody say they wanted to recreate my tour looks… *yonce voice* baby here's yo chaaaance pic.twitter.com/b8Rbe0uws3

— FOLLOW @YITTY (@lizzo) November 27, 2022
It's no secret Lizzo's glam squad has been totally killing it on The Special Tour, and now, the 34-year-old is giving us a chance to revisit every look with this montage. It's the green smokey eyes, third along from the top, for me. I'm going to need Lizzo's makeup team to drop the tutorial!
My toxic trait is thinking I can recreate all these looks with no makeup experience at all

— A is going to The Eras Tour!! (@swiftthreads13) November 27, 2022
GRIMES BROKE THE INTERNET AS MALENIA
MALENIA, BLADE OF MIQUELLA pic.twitter.com/EQvCAH52La

— (@Grimezsz) November 26, 2022
Grimes breaking the Internet as Malenia from Elden Ring? I love to see it. This isn't the first time the Book 1 singer has flirted with cosplay, of course, but this is undoubtedly her most badass look to date. Oh, and can we once again appreciate how good she looks with red hair?
Hobbies: killing her enemies pic.twitter.com/AlBYEk3eG3

— (@Grimezsz) November 26, 2022
BRUNO MARS SHARED THIS HILARIOUS FAN POSTER
Thank you Bahrain pic.twitter.com/JQRrVjkx2O

— Bruno Mars (@BrunoMars) November 28, 2022
LMAO. It's the way I did a massive double-take. At least this fan managed to spell the name correctly. Jokes aside, this poster is actually a reference to a hilarious tweet Bruno Mars posted eight years ago. Perhaps Dwayne "The Rock" Johnson could be the third member of Silk Sonic?
Something is different, is it the haircut? pic.twitter.com/1G7khnAzpH

— Shine (@shine_hooligan) November 29, 2022
MADONNA SHARED A THANKSGIVING FAMILY PORTRAIT
What I'm thankful for…………. pic.twitter.com/Eg3S1IZ2Mg

— Madonna (@Madonna) November 25, 2022
Celebrities up and down the country were celebrating Thanksgiving last week, with Madonna taking to Twitter to share this sweet, adorable family portrait. Is it me, or does everybody in this picture look like a fashion icon? They quite frankly put my Thanksgiving eating pants to shame!
We're thankful for you! pic.twitter.com/X6ykHRwES3

— HailメMadonna (@HailMadonna) November 25, 2022
OMAR APOLLO CLAPPED BACK
no i b sucking dick fr https://t.co/quomgO6QUg

— Omar Apollo (@omarapollo) November 28, 2022
MY MAN IS SO REAL FOR THIS?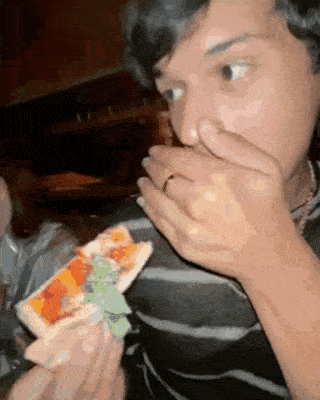 QUEERBAITING??? BFFR THE AUDACITY pic.twitter.com/0zKzthUcvL

— Amor (@zoyasbluekefta) November 29, 2022
-
Follow We Are: The Guard on Twitter for more! xo
Sources:
Anime Meme
Omar Apollo GIF
Jess Grant is a frustrated writer hailing from London, England. When she isn't tasked with disentangling her thoughts from her brain and putting them on paper, Jess can generally be found listening to The Beatles, or cooking vegetarian food.