10 TWITTER MOMENTS: GRIMES TROLLS THE PAPARAZZI AFTER SPLITTING FROM ELON MUSK
With Facebook, Instagram, and WhatsApp shutting down for several hours on Monday, basically everybody on the Internet found themselves signing in to Twitter for some much-needed entertainment. And Twitter more than delivered! Check out a few of our favorite #InternetShutDown memes below, then scroll on to the latest edition of We Are: The Guard's 10 Twitter Moments after the jump.
hello literally everyone

— Twitter (@Twitter) October 4, 2021
me trying to get in contact with people with WhatsApp down pic.twitter.com/cciMdyfIaV

— Sophie Hall-oween (@SophLouiseHall) October 4, 2021
Mark Zuckerberg right now: pic.twitter.com/QzwPkJcymz

— Ntuthuko (@ntux_SA) October 4, 2021
Facebook is down. Quick, get your aunts and uncles vaccinated

— Cam (@cameron_kasky) October 4, 2021
When Instagram & Facebook are down. pic.twitter.com/mVFlVOOCOC

— Netflix (@netflix) October 4, 2021
-
GRIMES TROLLS THE PAPARAZZI AFTER SPLITTING FROM ELON MUSK
paparazzi followed me 2 a shoot so I tried 2 think what I could do that would yield the most onion-ish possible headline and it worked haha pic.twitter.com/9w8pPwIFAq

— Grimes (@Grimezsz) October 3, 2021
GRIMES 1 – PAPARAZZI 0! Whatever your thoughts are on Grimes and her questionable political beliefs and choice in boyfriends, you have to admit this is a masterclass in the art of trolling. Can we also take a moment to appreciate that outfit? I'm getting some serious Tatooine-meets-Dune vibes!
taught myself to stop checking if other ppl think I'm socially acceptable a long time ago. Worrying about being cringe is the enemy of art, failure tolerance is essential for creativity. Deciding not to be mad at ppl enjoying life is ok

— Grimes (@Grimezsz) October 3, 2021
DOLLY PARTON FANGIRLS OVER LIL NAS X'S COVER OF "JOLENE"
I was so excited when someone told me that Lil Nas X had done my song #Jolene. I had to find it and listen to it immediately…and it's really good. Of course, I love him anyway. I was surprised and I'm honored and flattered. I hope he does good for both of us. Thank you @LilNasX https://t.co/w7vJWGypOp

— Dolly Parton (@DollyParton) September 29, 2021
OMFGGG? I'm actually freaking out, you guys! The King and Queen of Twitter are finally interacting! Lil Nas X's cover of "Jolene" is everything, but I'm definitely thinking Dolly Parton needs to return the favor and hop on a country remix of "MONTERO (Call Me by Your Name)!" CAN YOU IMAGINE?
HOLY SHIT https://t.co/8n1pAntF2O

— MONTERO (@LilNasX) September 29, 2021
MEGAN THEE STALLION IS GETTING READY TO CELEBRATE HOT GIRL HALLOWEEN
— TINA SNOW (@theestallion) October 2, 2021
Thee Real H-Town Hottie! And the "H" stands for Halloween, b*tch! I'm not ashamed to admit I'm one of those insufferable people who base their entire personality around October and Hot Girl Halloween, so everything about this photo set from Megan Thee Stallion is a mood! Jack O'Lantern could never!
finally a new home screen pic.twitter.com/LMhk2OwlqM

— MONTERO (@LilNasX) October 2, 2021
LIL NAS X IS LIVING THE DREAM AND GETTING PAID TO TWEET
life is so crazy. 5 years ago i used to just sit on twitter in my room all day but now i'm rich and i sit on twitter in my room all day.

— MONTERO (@LilNasX) October 2, 2021
Lil Nas X is really out here living the dream, huh? Forget the GRAMMY Awards! Forget the commercial success! The best thing about being famous is you're basically getting paid to tweet! JEALOUS, MUCH? P.S. Jokes aside, it's genuinely insane how far Lil Nas X has come over the last few years!
— MONTERO (@LilNasX) September 29, 2021
ADELE IS FINALLY MAKING HER COMEBACK WITH "EASY ON ME"
Easy On Me - October 15 pic.twitter.com/7HRvxAfEqy

— Adele (@Adele) October 5, 2021
Me after listening to 21 seconds of Adele: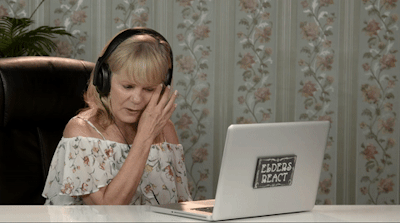 SAWEETIE IS THE NEXT CHAMPION OF NETFLIX'S SQUID GAME
oh hell nah!!! I would never play in squid games https://t.co/4zyXXjm7yN

— icy bae (@Saweetie) October 3, 2021
LMAOOO! WHO MADE THIS? This is undoubtedly the funniest Squid Game meme I've come across on Twitter! That said, I can't help but feel bad for Saweetie for being superimposed into Squid Game's arguably scariest scene! Let "ICY GRL" eat her McDonald's meal in peace, already!
I'm ngl that pause made my heart drop

— icy bae (@Saweetie) October 3, 2021
PHOEBE BRIDGERS CYBERBULLIES HER MOST STYLISH FANS
y'all would've bullied me in high school https://t.co/AZF8Ft3IhJ

— traitor joe (@phoebe_bridgers) September 29, 2021
Hahaha! The things I'd do to get cyberbullied by Phoebe Bridgers like this *sigh*! This photo of these teenagers only confirms my belief Phoebe's fans are among the most stylish human beings around! It's simply a shame the same can't be said for the Punisher act when she was a kid!
exactly

— traitor joe (@phoebe_bridgers) September 29, 2021
CHARLI XCX FINALLY GETS THE PITCHFORK SCORE SHE DESERVES
— Charli (@charli_xcx) October 5, 2021
ERM, DESERVED, MUCH? Charli XCX's Vroom Vroom EP is a lifestyle, masterpiece, and cultural reset! Can we also take a moment to congratulate Lana Del Rey's Born To Die on finally getting the 7.8 it originally deserved in 2012? Next up: Peppa Pig's Peppa's Adventures to be upped from 6.5 to 10!
T​​hese adjustments are born out of conversations we have all the time here on staff, much like the ones happening in your group chats #Pitchfork25 https://t.co/1JbPDqGAb9

— Pitchfork (@pitchfork) October 5, 2021
MARK HOPPUS ANNOUNCES HE'S KICKED CANCER'S BUTT
— (@markhoppus) September 29, 2021
Just one week after sharing a positive update on his recovery from chemotherapy, blink-182's Mark Hoppus finally announced the good news everybody was hoping to hear on Wednesday! DUDE IS CANCER-FREE! I'm so, so, so happy for Mark! Fingers crossed things only get better for him from here on out!
Dang, remember when I had cancer?! That was weird.

— (@markhoppus) September 30, 2021
BRITNEY SPEARS THANKS THE #FREEBRITNEY MOVEMENT FOR THEIR SUPPORT
I feel your hearts and you feel mine … that much I know is true !!!!!

— Britney Spears (@britneyspears) October 4, 2021
GOD BLESS BRITNEY SPEARS!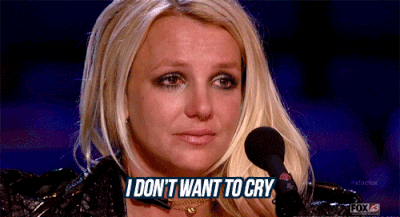 -
Follow We Are: The Guard on Twitter for more! xo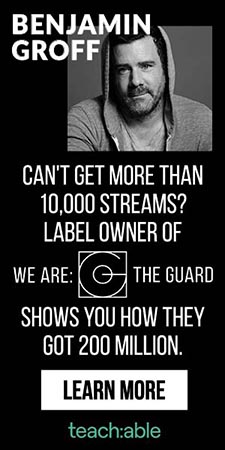 Jess Grant is a frustrated writer hailing from London, England. When she isn't tasked with disentangling her thoughts from her brain and putting them on paper, Jess can generally be found listening to The Beatles, or cooking vegetarian food.